Huawei launches Designed for Huawei (DFH) certification for third-party accessories
Research firm IDC released its smartphone survey for the second quarter of this year and it was no surprise that Huawei had surpassed Apple to clinch the position as the second largest phone vendor globally. Huawei pulled a strong showing to edge past Apple and emerge behind Samsung in terms of volume of smartphones shipped in the Q2 2018. This feat was possible mainly because of the Chinese firm' huge investment in R&D which resulted in the release of topnotch models like the P20 Pro. Huawei's rejigged marketing strategy also played a role in the achievement which came despite the U.S government debacle.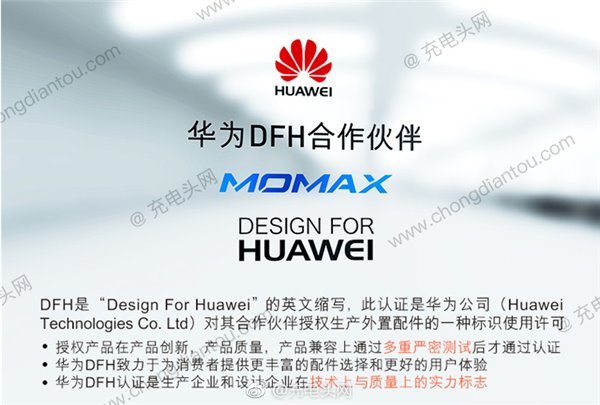 Huawei has apparently realised that even though its phones and other products are of the highest quality, using third-party accessories could affect the performance of the products. Thus, Huawei has now introduced its own brand accessories certification program. In this regard, third-party accessories which ware made for use on Huawei phones will have to go through its quality tests and when certified, the products will have the DFH (Designed For Huawei) badge.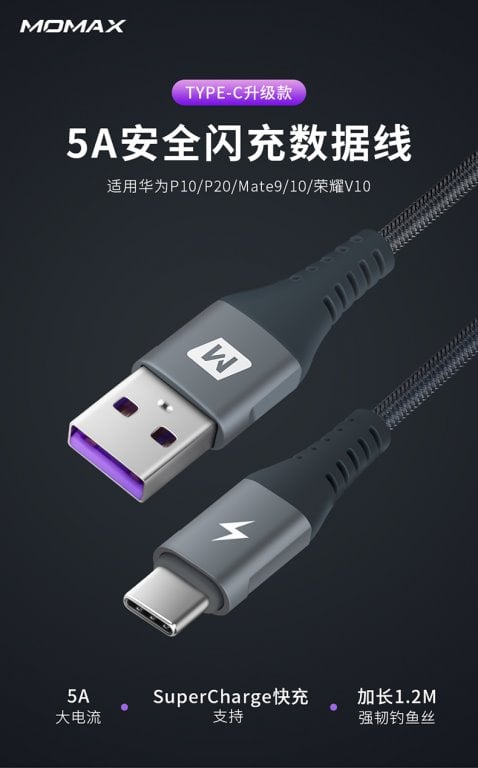 Related: Huawei surpasses Apple to get the second spot in global smartphone market share
The rigorous tests which authorized third-party products will undergo before certification includes; product innovation, product quality, and product compatibility. Huawei has also unveiled the first brand to get the DFH badge and it is mobile accessories maker MOMAX. The firm specialises in the production of mobile power bank, data cable, wireless charger, and other products. The company has even launched a Huawei DFH-certified Type-C cable that supports 5A high-current transmission and supports Huawei SuperCharge super fast charging. It can be applied to Huawei P10, P210, mate9, mate10, glory V10 and other digital products. .. We expect more third-party accessories makers to become licensed according soon.
(source)