Huawei's 15W Wireless Charger Certified by FCC along with a 40W Wired Charger
Huawei's upcoming Mate 20 flagships may likely come with several new features, both on its design and hardware, that would set it apart from its predecessor. One of such new features is a powerful wired charging technology that is more powerful than SuperCharge. In addition, Huawei will also include support for wireless charging on the Mate 20 Pro. At present, wireless charging is available only on the Mate RS Porsche Design.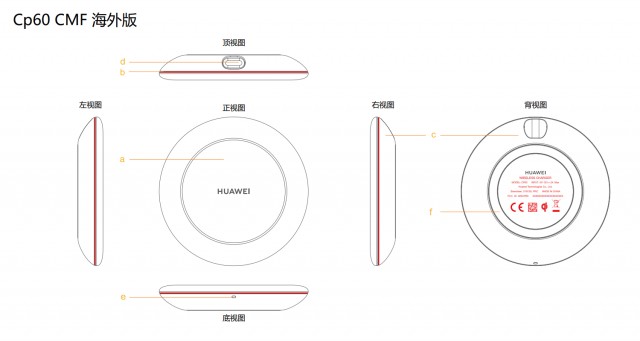 A couple of FCC documents have now revealed the power rating of the wireless and wired chargers. The FCC filing which is believed to be for the Mate 20 chargers shows the wireless charger will have a 15W power rating. The rating matches that of the fastest Qi wireless chargers on the market right now. In addition, the wired charger will be capable of delivering up to 40W of power with a massive 4A/10V output rating. That is obviously a giant leap over the Super VOOC charger released by OPPO which has a 22.5W rating. It is also going to be faster than OnePlus' DASH charging technology.

Related: Huawei launches Designed for Huawei (DFH) certification for third-party accessories
While the Mate 20 and Mate 20 Pro may likely come with the wireless charging technology, we can't say if the 40W wired fast charger will be available on the upcoming flagships. We'll have to wait until October 16 when Huawei will officially unveil the Mate 20 series.
(source)