A crowdfunding campaign for a slide-out QWERTY keyboard Moto Mod for Moto Z series phones was carried out by a company called Livermorium in February 2017. The device was known as Livermorium Slider Keyboard Moto Mod. The company was able to raise more than $165,000 by May 3 and it was showcased at the Consumer Electronics Show (CES) 2018 in January this year. The slider keyboard was expected to debut in February this year. The company has cancelled the project citing multiple reasons on the product's Indiegogo project page.
One of the reasons why Livermorium decided to cancel it was the low demand from official resellers. Also, the Moto Z series of handsets by Motorola do not have a high market share which suggests that the possibilities of selling the slide-out keyboard was low. Apart from the amount that was raised through the Indiegogo campaign, the company did not have enough funds for it. Hence, it was not able to market it.
The company was able to initially produce only 3,000 units of the slider keyboard mod. However, the source of a major component of the device required a commitment of 14,000 units. Also, the slide-out keyboard included unique components which could not substituted which caused the company to take more time to acquire those parts. The expenses for assembling and quality assurance for each unit of slider keyboard was high.
The device was bulky, and its prototypes appeared awkward. The company was working on reducing the thickness and weight of the keyboard, but any change in the design required confirmation from Motorola.
As far as the features of the Livermorium Slider Keyboard Moto Mod is concerned, it featured five rows of backlit keys. It included dedicated keys for numbers and it appeared like the QWERY keyboard from the yesteryear Motorola DROID 4 smartphone. When fitted on a Moto Z phone, the keyboard allowed its display to tilt at an angle of 45 degrees. The device also included a 2,100mAh battery.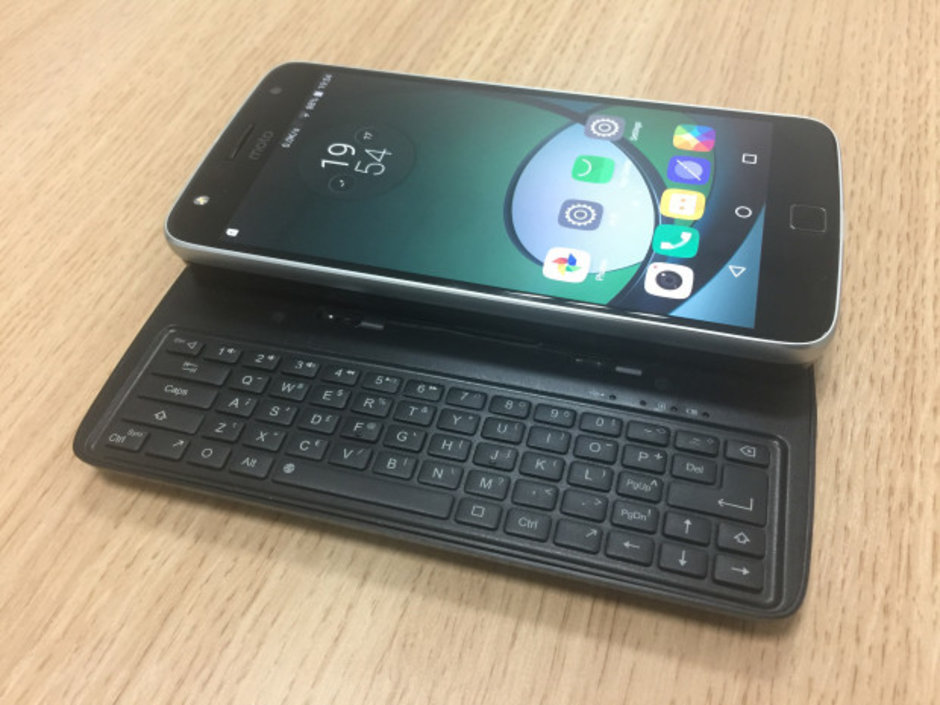 Livermorium has said that it will be issuing full refunds to the backers of the project. Liangchen Chen, the founder of Livermorium has said he is planning to launch a smartphone with a sliding keyboard. The smartphone is codenamed as Q-device and it is expected sport a thinner and lighter chassis than of the Moto Z phone available.
Those backers who will not be taking the refund for the slide-out keyboard Moto Mod will be provided with an early-bird discount for the said smartphone. The firm has confirmed that the Q-device smartphone will be available for buying by Q4 and it will not be crowdfunded.
A number of Moto Mods such as wireless charging mod, a 5G mod, a gamepad mod, Alexa equipped smart speaker mod, etc have been released by Motorola for the Moto Z series of smartphones. Unfortunately, the slider keyboard mod won't be coming.
(via)