Lenovo Vital and Livermorium Slider Keyboard Are Motorola's Latest Mods
by Habeeb Onawole Jan 11, 2018 4:36 pm0
Following Google's shutdown of Project Ara and the failure of the LG G5 & Friends, Motorola's Moto Z series are the only phones that still offer modularity with their various Moto Mods. There is the Essential Phone too but with only one accessory for now.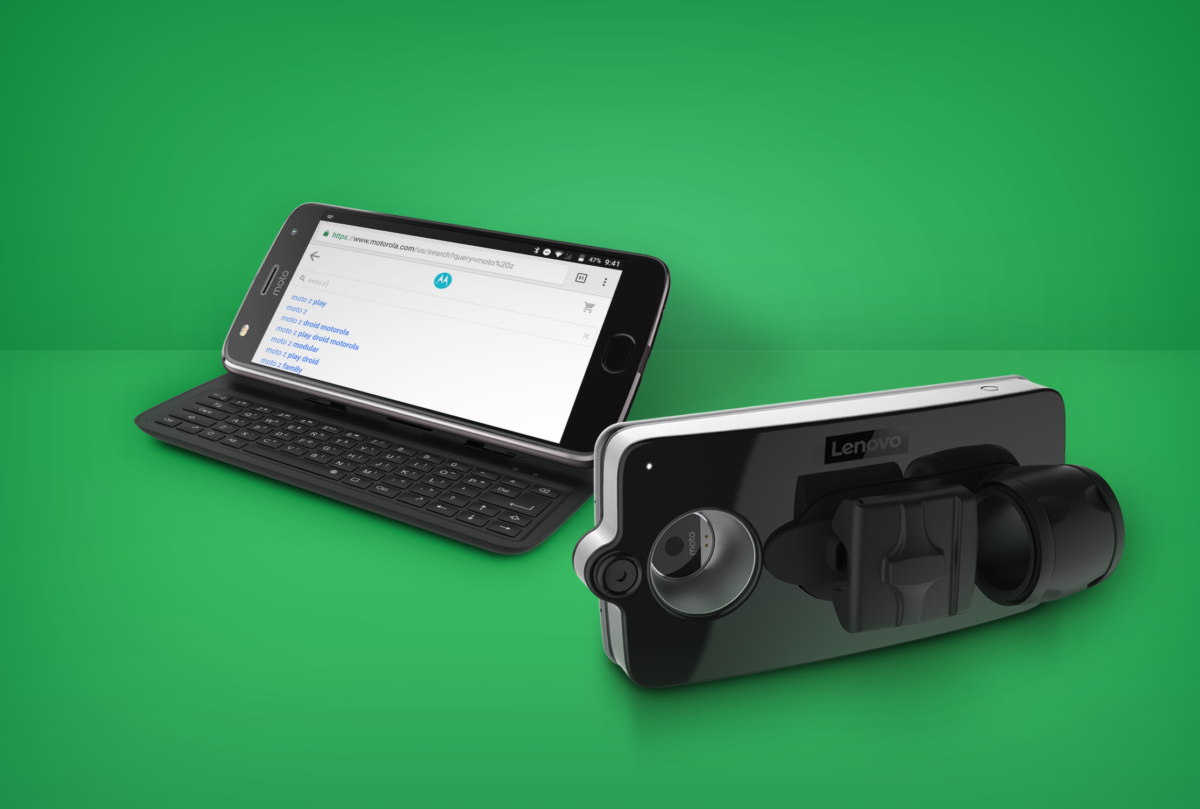 Now in its third year, Motorola has announced two new Moto Mods for the Z series. One is the Lenovo Vital – a health monitor mod, and the other is the Livermorium Slider Keyboard – a QWERTY keyboard that slides out and tilts like the Nokia E7.
Lenovo Vital
This is Motorola's thickest Mod till date as it adds nearly an inch or so to the phone. The Lenovo Vital measures heart rate, respiratory rate, oxygen saturation, body temperature, and blood pressure from the finger (systolic and diastolic).
The Lenovo Vital will launch in April for $395.
Livermorium Slider Keyboard
This Moto Mod was developed by Livermorium and is the winner of the Transform the Smartphone Challenge. Unlike the Lenovo Vital, this adds only a few millimeters of thickness to the phone.
The Livermorium Slider Keyboard has a full QWERTY backlit keyboard that slides out and also tilts at an angle of 60°. If you are one of those who miss the good old Nokia phones with a QWERTY keyboard, this is for you.
READ MORE: Motorola To Launch Limited Edition Star Wars Moto Mods In China
The keyboard is mostly useful for those who find typing long posts with an on-screen keyboard difficult (yes, some people still don't know about swyping). It also comes in handy when using split-screen multi-tasking and one of the apps needs you to type, in which case the on-screen keyboard covers nearly half of the screen.
The Livermorium Slider Keyboard will sell for $99 and be available in Winter 2018.
(Source)