Google Pixel 3 pink color variant spotted in website's source code
by Simran Singh ago0
Google is just few days away from launching the third generation of Pixel series. The Pixel 3 series has created a record of leaking the most in tech history even before the launch. Already, Google Pixel 3 and 3 XL has leaked in three different colors such as Black, White and Mint. Today, a fourth Pixel 3 color variant has been spotted in the source code of the Google Japan's Pixel launching teaser page.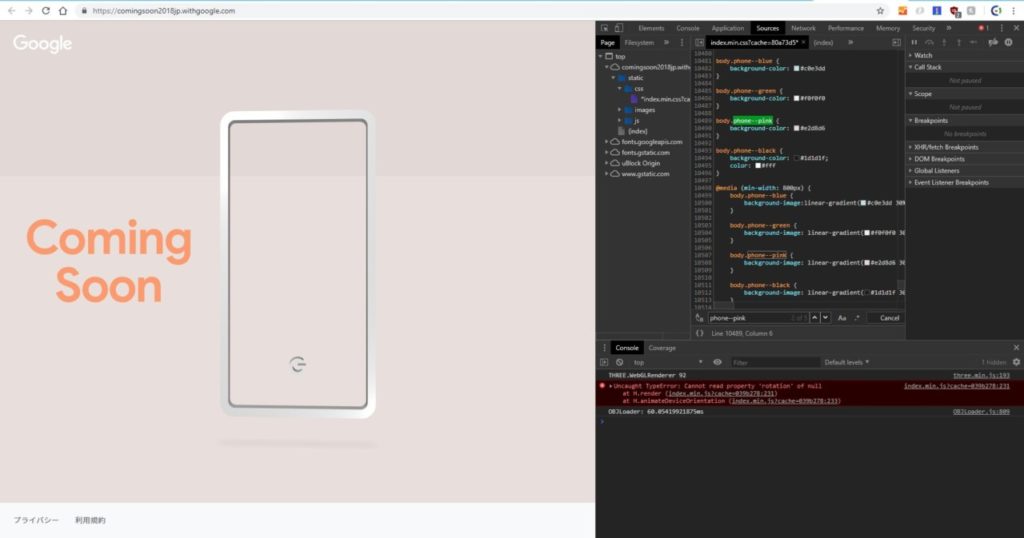 After taking so many rounds on the internet, it is revealed that Google Pixel 3 is coming in the Pinkish Beige color. Few days ago, company posted a teaser on the website and digging deeper the same page, it is reflected that Pixel 3 and Pixel 3 XL will feature a fourth color option. Twitter user @CasVanDinter revealed the code that suggested the Google Pixel 3 pink color.
Apart from this, if you see the image with a little more focus,there are some additional colors like Blue, Green, Pink and Black. Google has confirmed that they will be hosting an event for the launch of new Pixel 3 series on October 9th in New York.
There's a fourth color in the source code 🎨 #Pixel3 (@frontpagetech) pic.twitter.com/zutFwTRzKp

— Cas van Dinter (@CasVanDinter) September 16, 2018
Google Pixel 3 Specs
Additionally, Pixel 3 will carry a 18:9 display with the 5.4 inch size having full HD+ resolution. It will come packed with Snapdragon 845 on board with 4 GB RAM. There would be no notch on the Pixel 3 device, but will carry the latest Android 9.0 Pie on the board.
The Pixel XL 3 will feature a 6.71 inch rectangular notch display with the resolution of 2960 x 1440 pixels. It will carry 6GB of RAM with 64/128 GB of internal storage. It will also come packed with Android 9.0 Pie on board.
All above details are rumored, but still we believe these are the specs which will come with the new Pixel 3 series devices. Well, there's a speculation that it might carry a wireless charging option with two front facing cameras as leaked by GizmoChina few days ago.
It is reported that Google is building a cheaper version of the Pixel device and is due for the launch this year. So, let's wait and watch what happens on October 9.