Huawei FreeBuds 2 Pro leaks, battery case can be charged wirelessly by the Mate 20 Pro
by Habeeb Onawole ago0
When Huawei announced the P20 series earlier this year, it also announced its own wireless earbuds, the Huawei FreeBuds, which look like knock-off Apple AirPods. A new leak has revealed that Huawei is planning a second gen-model called the FreeBuds 2 Pro that will most likely launch alongside the Mate 20 Pro.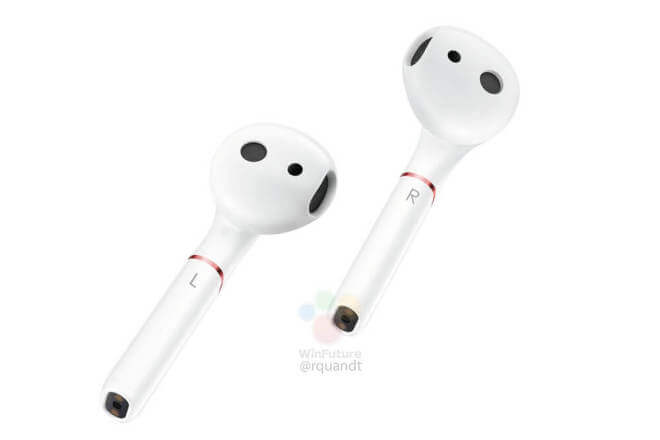 The images of the FreeBuds 2 Pro show it will even look more like the Apple AirPods than its predecessor. Even the case has been redesigned as the earbuds now sit vertically when inserted. Design aside, the FreeBuds 2 Pro does have some very interesting tricks up its sleeves.
The original FreeBuds' provided double the AirPods battery life. It lasted 3 hours on a single charge and 10 hours with the charging case. TheFreeBuds 2 Pro will also last 3 hours on a single charge with Hi-Res Wireless Audio but 20 hours with the charging case! That's double that of the original. That's not all.
The case will also support wireless charging alongside USB charging. A promotional image shows the FreeBuds 2 Pro charging wirelessly via its case. What if you don't have a wireless charger? Simply place the case on your Mate 20 Pro and it will begin to charge. Neat, right? Charging using a cable will take 2 hours while wireless charging will take 3 hours.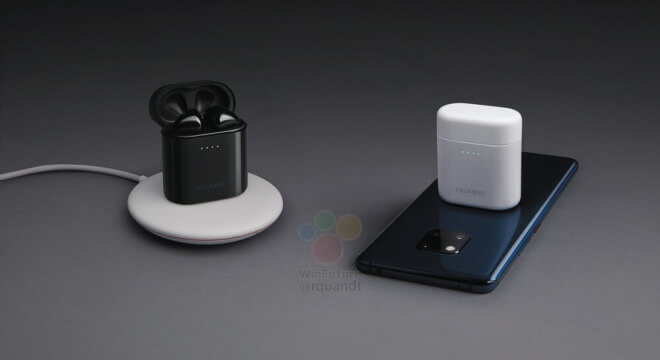 The FreeBuds 2 Pro has been reported to have a "bone sensor" that captures the user's voice via bone conduction technology. Combined with AI, the headphones will be able to distinguish between the voice of its owner and that of others. This is said to come in handy when using the Google Assistant.
Each earbud of the FreeBuds 2 Pro weighs 4.1 grams, is 43 mm long, and 18.6 mm wide. They have IR sensors that can tell when they are in your ears or have been removed so as to pause playback. They should also have the same or improved touch functions of the original FreeBuds such as double-tapping the left earbud to activate the assistant and double-tapping either earbuds to answer or reject calls.
READ MORE: Huawei's Kirin 980 is 5G-ready, Phones incoming by mid-2019!
The FreeBuds 2 Pro is expected to be priced between €150 to €160. The original launched for €159. The earbuds will come in the same white and black color variants as the original.
(Source)