The new iPhone XS and iPhone XS Max are the first iPhones to have 512GB of storage. That is a lot of space for your hi-res photos, songs, and HD videos. While the extra storage is good news for iPhone users who want more than 256GB of storage, it is a money maker for Apple and that is because they are charging a lot more than usual. This shouldn't be a big surprise as Apple has always charged more than what is considered a fair price for its products.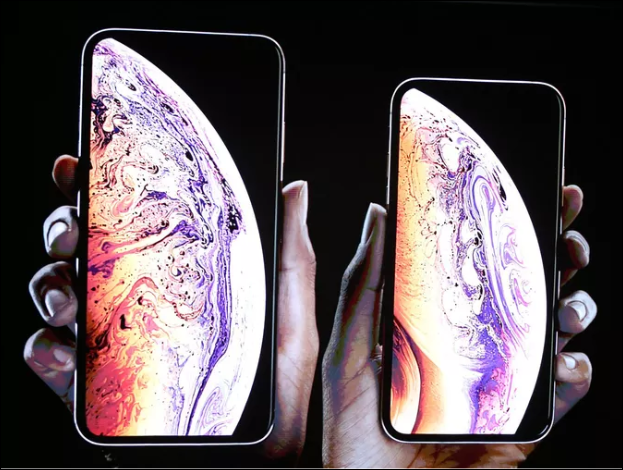 The cost of storage has reduced a lot recently which means there shouldn't be a huge difference in price when you are settling for a higher storage but Apple is still charging a lot when you choose a higher storage variant. One can say storage is its new gold mine for the new iPhone XS and iPhone XS Max by the time you do the math and realize how much Apple is making.
A researcher at IHS Markit Ltd, Wayne Lam, said Apple pays 25 cents for every gigabyte of storage but charges its customers about 78 cents per gigabyte. Apple is charging $349 extra if you jump from the 64GB model to the 512GB model and analysts say that is an extra $134 in profit for Apple.
Unlike other components which may need the phone to be redesigned if they differ from one phone to the other, it is not like that for storage. All it takes in simple terms is a swap of the storage chip.
Sale of the higher storage variants isn't the only way Apple is making money from the new iPhones. Users are likely to spend more money on content (songs, apps, videos) when they have more storage.
Apple is also offering an iCloud backup plan for $9.99 a month for 2TB of storage. When combined with an Apple Music subscription and purchase of at least a movie on iTunes each month, an owner of the 512GB iPhone XS Max may spend $40 more than others.
READ MORE: Counterpoint's Global handset profit share ranking shows Apple as the most profitable brand!
However, there is a possibility that Apple isn't making so much money at the moment as its businesses with component suppliers are contract based. So there is a chance it is still buying storage at a higher price before the recent slash in storage prices.
(Source)