Get Electronic Items Starting From Just $9.99 On GearBest; Promo To End Soon!
by Vinay Patel ago0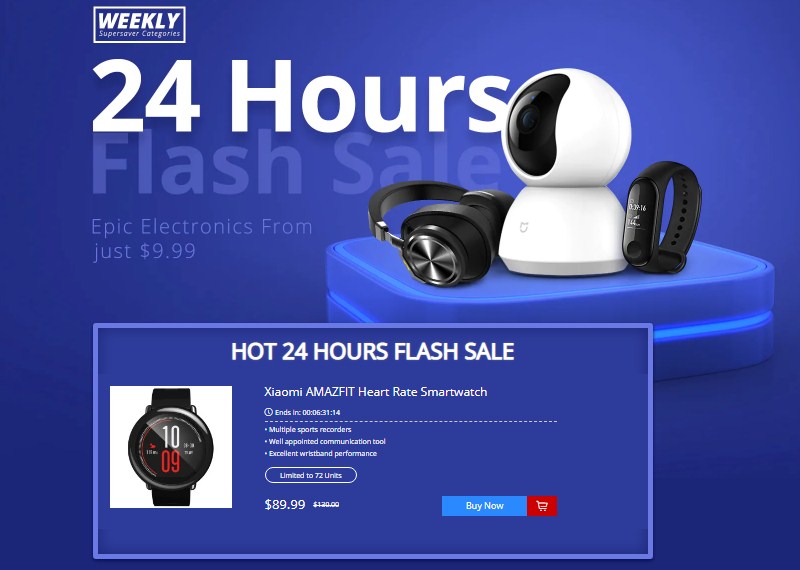 Looking for cost-effective electronic items without compromising on quality? You've come to the right place.
As part of its recently kicked-off '24 Hours Flash Sale' promotion, GearBest is doling out noteworthy discounts on a wide selection of consumer electronics. The products featured in this promo carry price tags from just $9.99 onward.
In a bid to simplify the search process, the consumer electronics sale has been split into multiple categories. Here's a brief glimpse of what each category has to offer in terms of discounts.
The first section dubbed, 'HOT 24 HOURS FLASH SALE' features just the Xiaomi Amazfit Heart Rate smartwatch, which normally sells for $130. Thanks to the aforesaid promotion, this coveted smartwatch can now be yours at a dropped price of just $89.99.
Regrettably, there were only 72 units left at the time of writing. Moreover, the sale will be coming to an end shortly.
You can find some of the most popular electronic items including IP cameras, action cameras, car audio stereo MP3 players and lots more under the following section called, 'Flash Sale.' Much to the relief of cost-conscious buyers, the products included in this section carry significant discounts that can be availed for a limited period of time.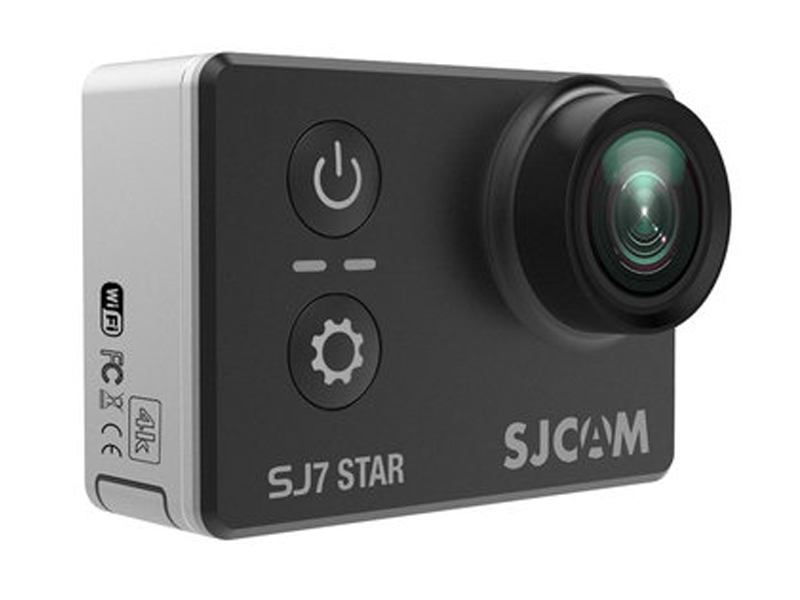 For the sake of an instance, you can get a noteworthy 21% off on the SJCAM SJ7 STAR WiFi Action Camera, which would normally set you back $190.74. With the discount, the feature-laden action camera is now available at a dropped price of just $149.99.
The next category called 'SPECIAL ZONE' has further been divided into four sections – $9.99, $19.99, $29.99 and $59.99. Every sub-category is packed with miscellaneous items that bear the above-mentioned price tags.
However, if you are willing to spend a little more than that, you can head straight to the next division called 'OVER $45 SAVE $10.' In this section, buyers save $10 when their cart value exceeds $45.
Likewise, there are various other electronic items added to the segment called 'OVER $45 SAVE $5' wherein buyers can get $5 off if they shop for more than $45. You can check out the last segment called 'TOP BESTSELLERS' that has been divided into Smart Watches, Car, Audio Essentials and Camera & Security sub-categories.
In order to take a look at all the electronic products that are up for grabs on GearBest, you can follow this link. It is worth noting that the items carrying discounts will go back to their retail price as soon as the promo comes to an end.
Check Out GearBest's Cool Consumer Electronics Sale