Vivo announces 4th-gen in-display fingerprint technology and DSP Acceleration Technology
by Habeeb Onawole ago0
Earlier today, Vivo had a conference in China where it announced its 4th-generation in-display fingerprint technology. It also announced a new technology called DSP Acceleration, in collaboration with Qualcomm.
The 4th generation in-display fingerprint technology is said to be 40% faster than the previous gen which is found in the Vivo X21. It also unlocks faster under bright light – taking only 0.35s to unlock the phone. The new fingerprint scanner is said to be present in the newly announced Vivo X23 upper mid-range phone. It has a large F/1.5 aperture and a 720dpi ultra-high resolution.
Vivo also worked with Qualcomm on a new project called DSP Acceleration Technology to make in-display fingerprint scanners work faster and better while maintaining a high-security level.
Speaking at the event, Qualcomm's Senior Director of product management, Tim Yates, said the new technology works with the Snapdragon 670 which brings a 1.8x increase in performance when compared to the Snapdragon 660. The chipset also comes with the Hexagon 685 DSP which is at the heart of the technology. This is the same DSP in the Snapdragon 845.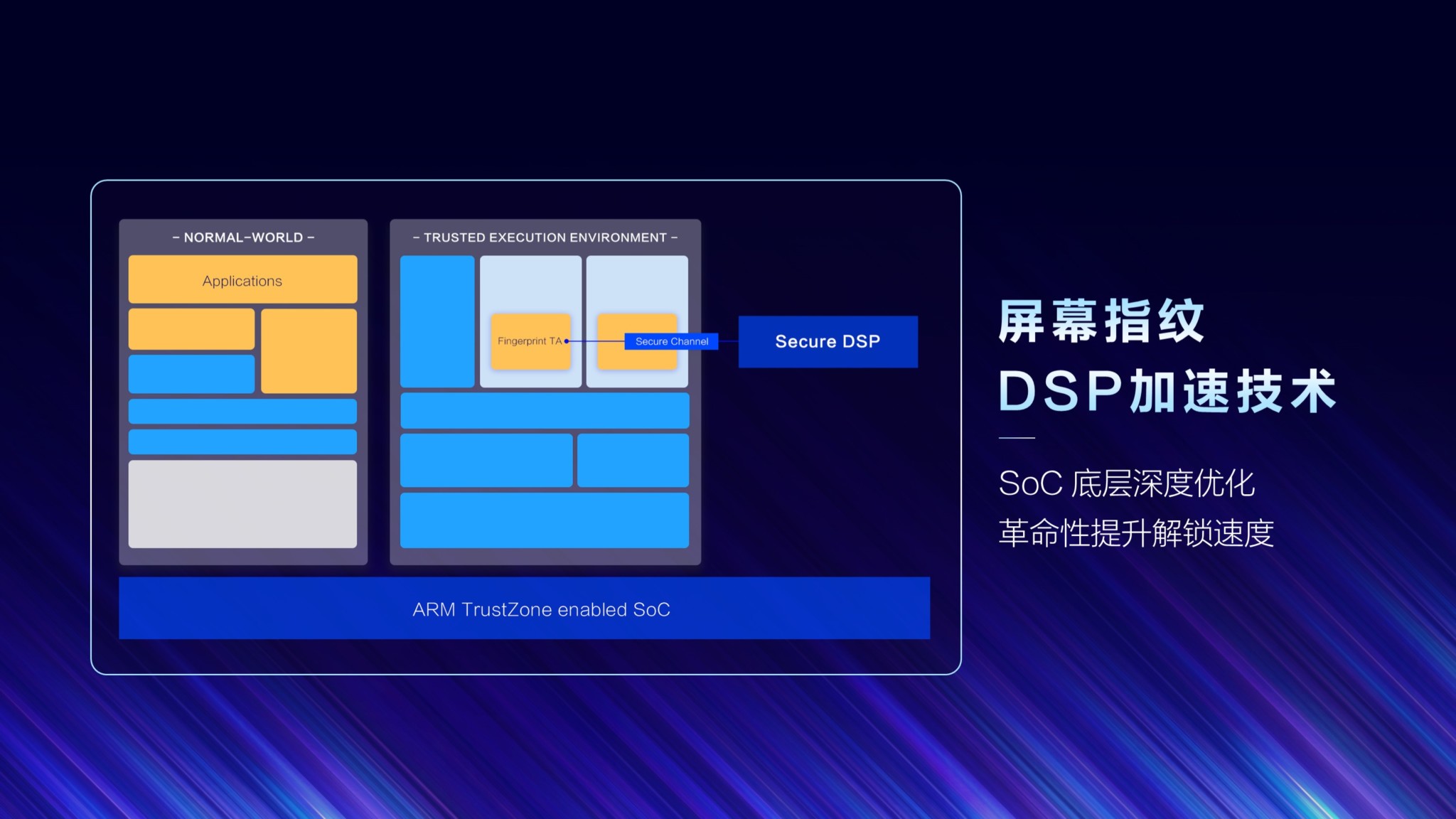 The DSP is faster at processing neural tasks and fingerprint data when compared to the CPU. By allocating the task of unlocking the phone via the fingerprint scanner to the DSP, the data is processed faster which means the phone is unlocked faster. The Hexagon DSP works with Qualcomm's Trusted Execution Environment on the CPU for security and the result is DSP Acceleration Technology which is up to 3x faster than when it is just the CPU handling the task.
Vivo says DSP Acceleration Technology will roll out as an update to the Vivo X23 in October. It will increase the unlocking speed of the fingerprint scanner by up to 30% especially in conditions when the temperature is low and the fingers are dry or in conditions where there is strong direct light.
Vivo says it has been hard at work since it debuted the in-display fingerprint scanner on the Vivo Xplay6 last year and it has applied for over 140 patents relating to hardware and software of the technology, making them a leader in the industry.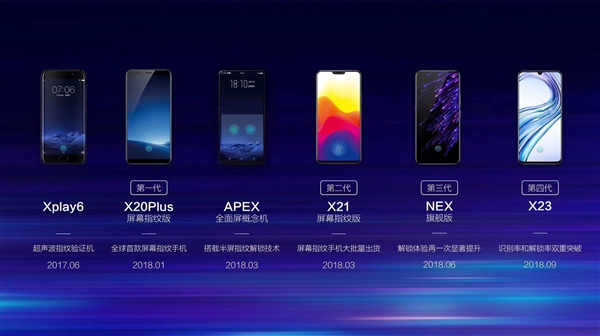 Vivo released the first commercially available phone with an in-display fingerprint scanner, the Vivo X20 Plus UD in January of this year. At MWC 2018, it showed off the Vivo APEX which has an in-display fingerprint scanner that covers up to 40% of the screen.
READ MORE: How Xiaomi and Vivo's In-Display Fingerprint Scanning Technology Differ
Its 2nd gen fingerprint technology launched with the Vivo X21 and the 3rd gen in-display fingerprint technology which has a 40% higher image accuracy than that of the Vivo X21 debuted in the Vivo NEX. Its latest, the 4th gen fingerprint technology launched with the Vivo X23.