Buy GH-005 White Noise Sleep Aid For Babies At A Dropped Price Of Just $12.99 On TomTop
by Vinay Patel ago0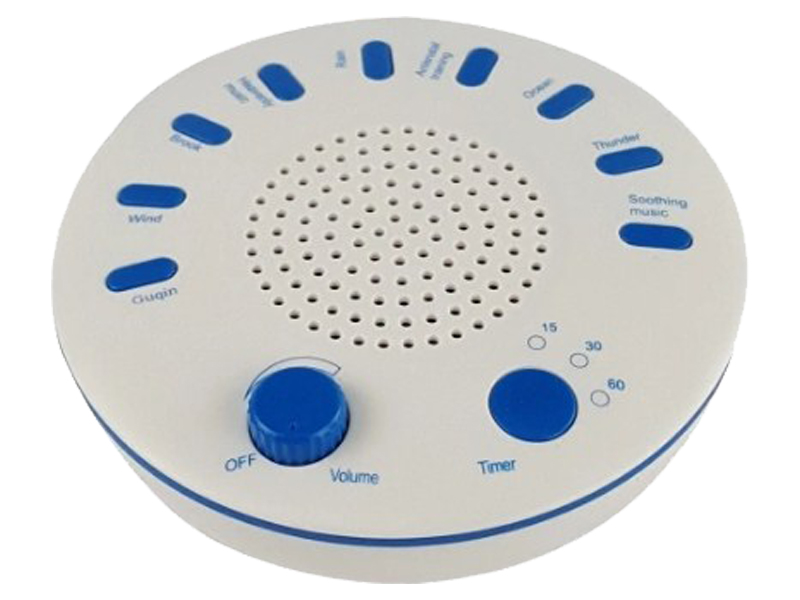 If your baby can't sleep well at night and cries all the time, you might want to take a look at the GH-005 White Noise Sleep Aid Sleep Machine Speaker for Babies. This sleep aid produces white noise that helps you sleep peacefully by reducing the time for crying baby.
You'd expect a device that can play white noise allowing you to sleep with peaceful sound or focus on work without any sort of distractions to cost a bomb, but thankfully that is not the case. The GH-005 is currently up for grabs at a dropped price of just $12.99 on TomTop.
This is a noteworthy 36% reduction in this extremely useful product's original selling price of $19.99. An absolute bargain at this lowered price, the GH-005 plays 9 different types of white noise including guqin, wind, brook, heavenly music, rain, prenatal music, ocean, thunder, and soothing music, thus offering multiple choices.
You can set music play time using the device's timer function and the GH-005 automatically stops playing the music once the set time is up. Although the device draws its juices from 4 AA batteries, you can alternatively plug its power cable into the easy-to-use AC adapter.
If you're interested in checking out more details about the GH-005 White Noise Sleep Aid and take advantage of the aforesaid discount, all you need to do is to follow this link. It is worth noting that the Flash Sale price will be valid for the 430 pieces and the sale is slated to end in 18 days.
Get 36% Off On GH-005 White Noise Sleep Aid Sleep Machine Speaker for Babies