Buy Wemax One Pro FMWS01C ANSI Lumens Laser Projector For Just $1929 On GearBest [Coupon Code]
by Vinay Patel ago0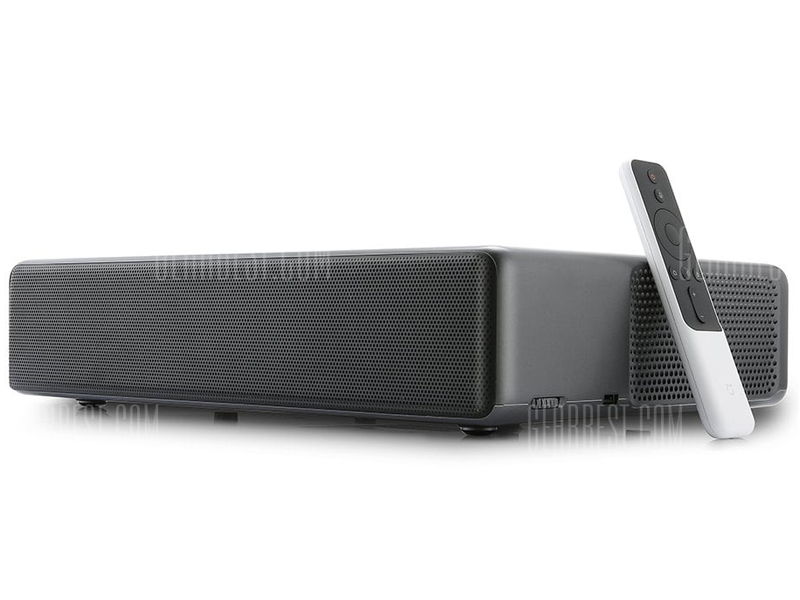 Marketed as the first ultra-short projector that adopts the ALPD (advanced laser display) technology, the Wemax One Pro FMWS01C laser projector can deliver up to 150-inches high definition images in 50 centimeters. On top of that, you get a product life of nearly 25,000 hours.
While the market is rife with high-end laser projectors that offer comparable features, they don't come cheap. The Wemax One Pro FMWS01C, on the other hand, has now gone up for sale bearing a heavily discounted price on GearBest.
We'll not only shed light on the aforesaid discount but also show how you can save a considerable amount of extra money during the check out process. Let's head straight to the details without further ado.
The Wemax One Pro FMWS01C laser projector would normally set you back a pretty penny on online as well as offline stores, but you can now buy it at a dropped price of just $1949 on GearBest. This is a noteworthy 18% reduction in the device's original asking price.
You can extend the aforesaid discount by applying promotion code IT-CN01MAX. The promotion code lets you save an extra $20 before you place your order and bring your already discounted grand total further down to just $1929.
The high-tech Wemax One Pro FMWS01C is quite an irresistible laser projector at this price, given that it uses a compact, minimalist "box" design language to obtain user-friendly design goals. It can be easily controlled. Moreover, finding your favorite programs is a piece of cake as it comes with voice assistant and a slew of other interactive ways.
You can follow this link if you're interested in checking out more details about the Wemax One Pro FMWS01C laser projector and taking advantage of the above-mentioned discount. It is worth noting that the promotion is slated to end in 5 days and the coupon is also likely to expire soon.
Get 18% Off On WEMAX One Pro FMWS01C ANSI Lumens Laser Projector
Get Big Discounts On Top-Branded Projectors