Get Up To A Whopping 70% Off On Top-Branded Products On Banggood
by Vinay Patel ago0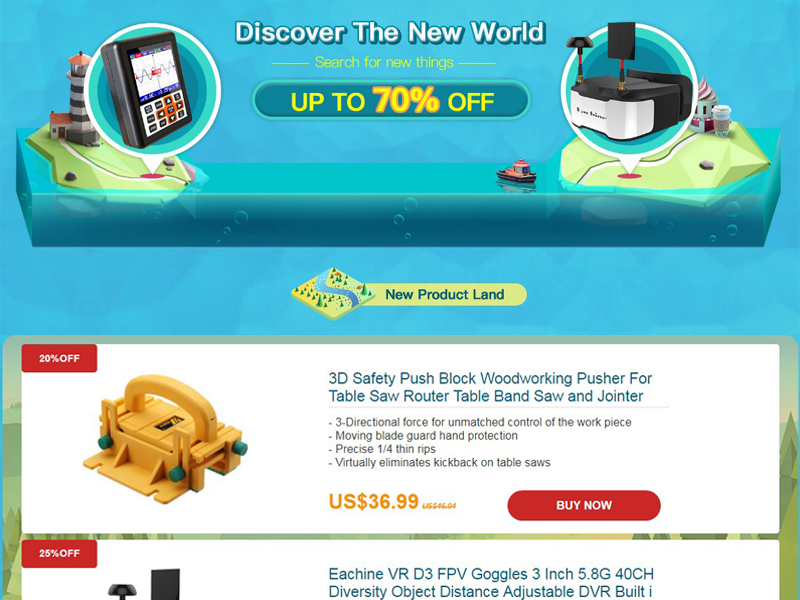 Staying true to its reputation for offering the best bang for your buck, Banggood is now offering up to 70% off on a wide selection of products.
In a bid to expedite the search process, the recently kicked-off promo has been split into multiple categories. Here's a brief glimpse of what each category has to offer in terms of discounts.
The 'New Product Land' section features the 3D Safety Push Block Woodworking Pusher, Eachine VR D3 FPV Goggles and a slew of other heavily discounted items. In this section, you can also get a 33% off on the Bakeey M20 smartwatch that usually sells for $32.99.
Thanks to the aforesaid discount, you can now get your hands on this feature-laden smartwatch at a dropped price of just $21.99. Likewise, you can save a considerable amount of money on BlitzWolf BW-PL2 38W QC3, Xiaomi MIIIW Automatic Pop Up and other useful products.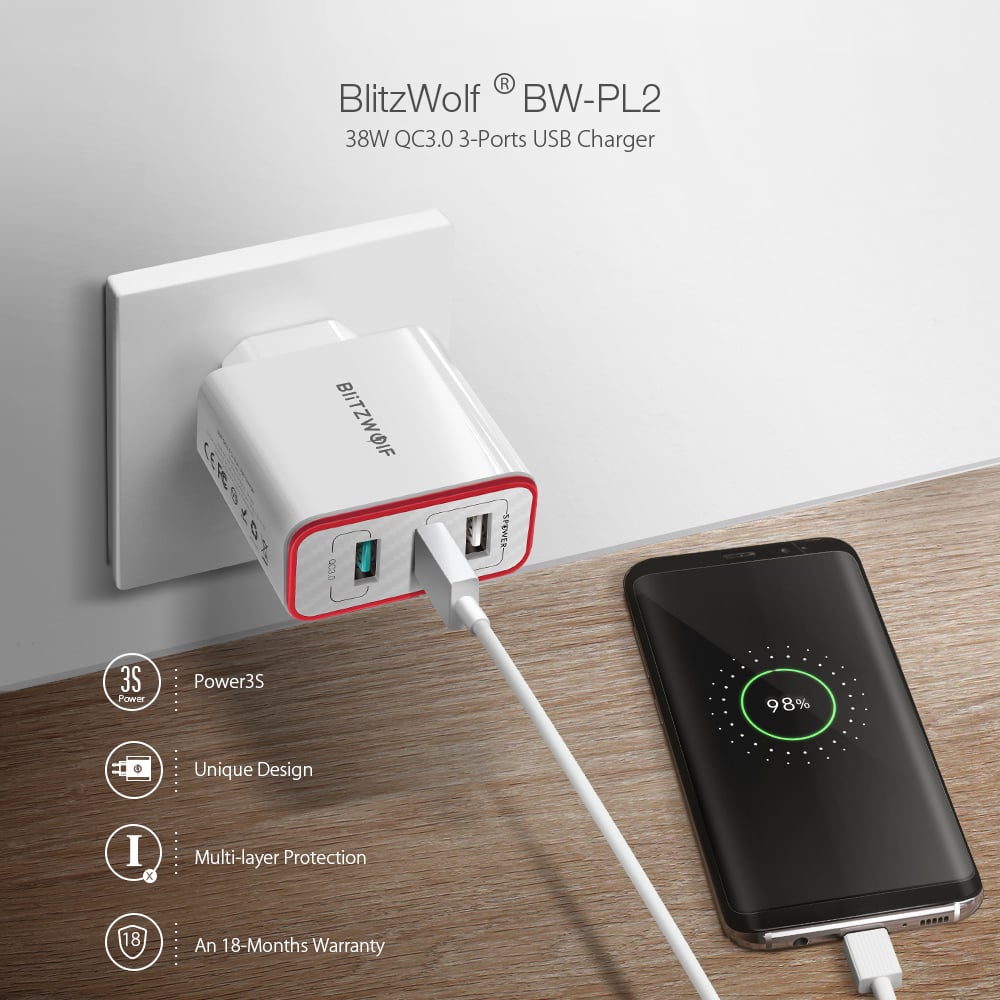 The next category is called 'Hot Zone' and it comprises some of the hottest items that you can buy without burning a hole in your pocket. For instance, you can get a noteworthy 14% off on the Creality 3D® Ender-3 V-slot Prusa I3 DIY 3D Printer Kit, which usually sells for $219.99.
With the discount, the device can now be yours at a lowered price of just $189.99. Apart from that, you can avail discounts on various other items included in this section.
Banggood is giving buyers an opportunity to save a considerable amount of extra money in addition to availing the discounts in the form of coupon codes in the category dubbed, 'Cost-Effective.' Similarly, the items included in the 'Coupon Deals' segment are subject to extra discounts that you can get by using specific coupon codes at the time of checking out.
If you're a brand-conscious buyer, it may interest you to know that Banggood is offering discounts on top brands like Xiaomi, Eachine, and JJRC in the category called 'Featured Brand.' If you're interested in checking out all the products and taking advantage of the discount, all you need to do is to visit the promotion page by clicking here.
Check Out The Latest Promotion On Banggood
Download Banggood App To Get A 10% Off App Coupon