Check Out GearBest's Latest Promotion; Buy JIMMY JV51 Vacuum Cleaner For Just $99.99 [Coupon Inside]
by Vinay Patel ago0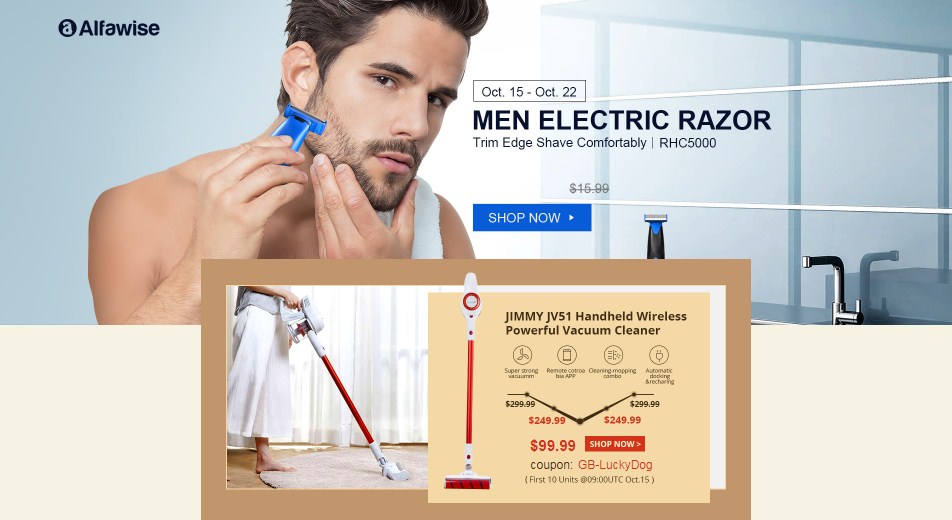 As part of its new promotion sale which kicked off on Monday, October 15th, GearBest is doling out big discounts on a wide selection of products that come in handy in day to day life.
Among a slew of other items, the JIMMY JV51 Handheld Wireless Powerful Vacuum Cleaner from Xiaomi YouPin has gone up for sale at a dropped price on GearBest. While the device would normally set you back a pretty penny on online and offline stores, it is now available bearing a discounted price of $249.99 on the popular Chinese online store.
This is a noteworthy 17% reduction in the powerful vacuum cleaner's original asking price of $299.99.
But if you're living on a tight budget and are interested in saving a considerable amount of more money, all you need to do is to apply coupon code GB-LuckyDog at the time of checking out. By applying the aforesaid coupon, you can bring your already reduced grand total further down to just $99.99 without breaking much of a sweat.
In other words, you can save an extra $150 simply by using the coupon before proceeding to checkout. Regrettably, the coupon will only be valid for the first 10 units from 9:00UTC on October 15th.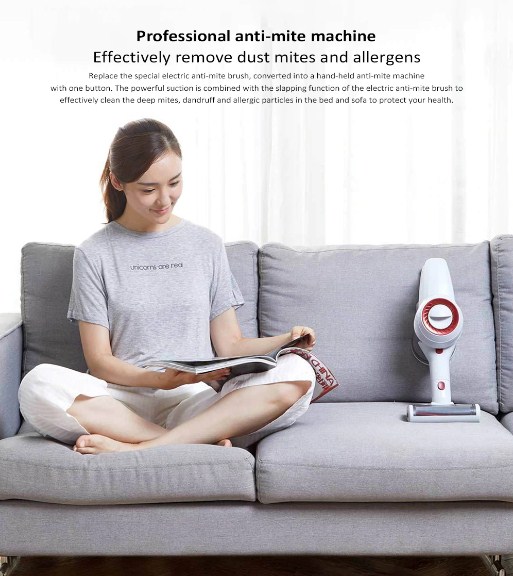 With just 97 pieces left, this promo was on the verge of wrapping up at the time of writing. You can head straight to this link to take advantage of the discount before the promo ends.
The rest of the products included in GearBest's latest promotion have been split into multiple categories. Our first category called 'Super Deals' features a couple of high-end robotic vacuum cleaner and handheld vacuum cleaners that you can buy at a discounted price.
The 'Newest Star' section features the Ilife V8S Robotic Vacuum Cleaner with LCD Display, VIOMI VXRS01 Automatic Intelligent Cleaning Robot, ENLiF Dry / Wet / Wax Cordless Handheld Intelligent Electric Mop as well as the JIMMY JV51 Handheld Wireless Powerful Vacuum Cleaner. More importantly, these items are available at a considerably dropped price.
While the market is rife with all sorts of house cleaning appliances like vacuum cleaners, these gadgets don't come cheap. In order to make these devices available to cost-conscious buyers, the site has added heavily discounted vacuum cleaners in the 'Household Helper' category.
Fitness-conscious people haven't been ignored either. The last category called 'For your healthy life' comprises high-end fitness gadgets that you can buy without breaking the bank. You can follow this link to visit the promotion page and avail the big discounts before the promo comes to an end on October 22nd.
Get Big Discounts On Vacuum Cleaners And Other Appliances
Get 17% Off On JIMMY JV51 Handheld Wireless Powerful Vacuum Cleaner