Elephone U2 Pro with in-display fingerprint and Elephone PX handled in a leaked video
Elephone has already hinted that it would be attending the Hong Kong Tech expo and during the event, a couple of new models will be unveiled. The Chinese company had hinted that it plans to unveil the Elephone U2 and Elephone PX. Latest details indicate that the company will also launch the Elephone U2 Pro. Ahead of the conference commencing this week, a leaked video has now emerged to showcase the design of the U2 Pro alongside the Elephone PX.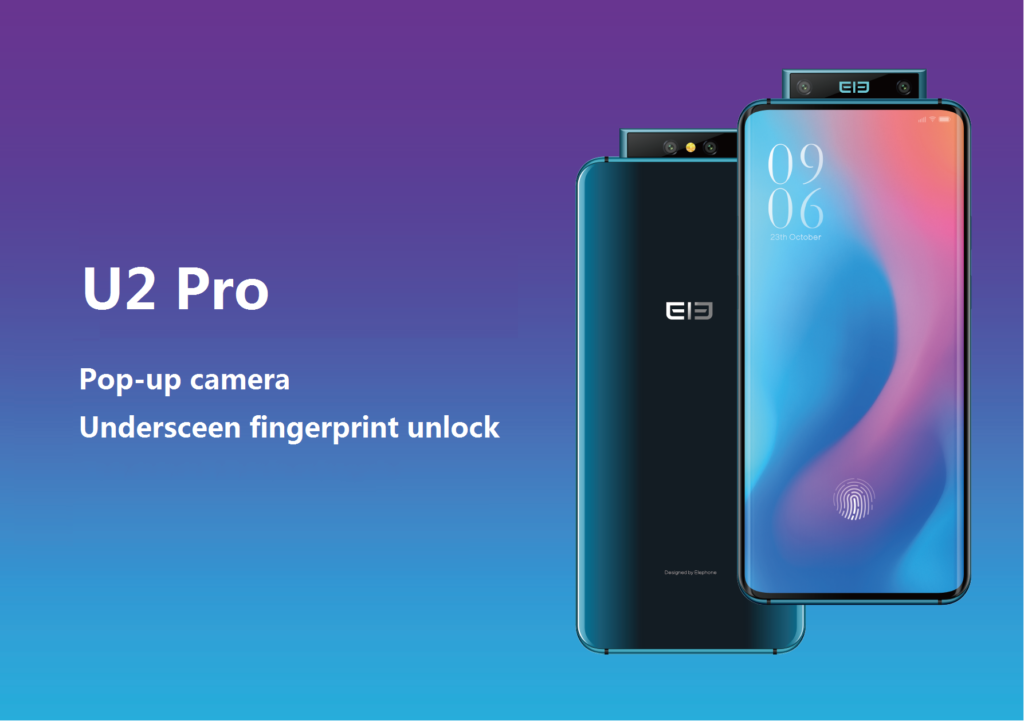 The short video clip avails us of the opportunity to catch the first glimpse of both models which are coming with pop up front cameras. The Elephone U2 Pro has a more sophisticated hardware setup, consisting of an FHD+ display, in-display fingerprint sensor and pop-up camera.
On the other hand, the Elephone PX will sport a 6.34-inch HD+ display with an 18:9 aspect ratio. Elephone says both the PX and Elephone U2 will feature the company's all-new 'stealth camera' technology which keeps the selfie cameras safely out of the way when not in use. The U2 Pro seems also destined to feature the same technology.
Read Also: Elephone will be attending the HK Tech Expo with surprises "popping-up"
Apart from these three models, Elephone says it will also showcase several other innovative products at the Hong Kong tech expo. Check out Elephone's range of cool products from its website.