Vertu Aster P luxury smartphone launched, starts at ¥35,800 (~$5000)
by Habeeb Onawole ago0
A few days ago, an invite for the launch of a new Vertu phone surfaced online after more than a year since the company went bankrupt. The brand now has new owners and their first phone is the Vertu Aster P which was unveiled in China this night, and like previous Vertu phones, it is pretty expensive.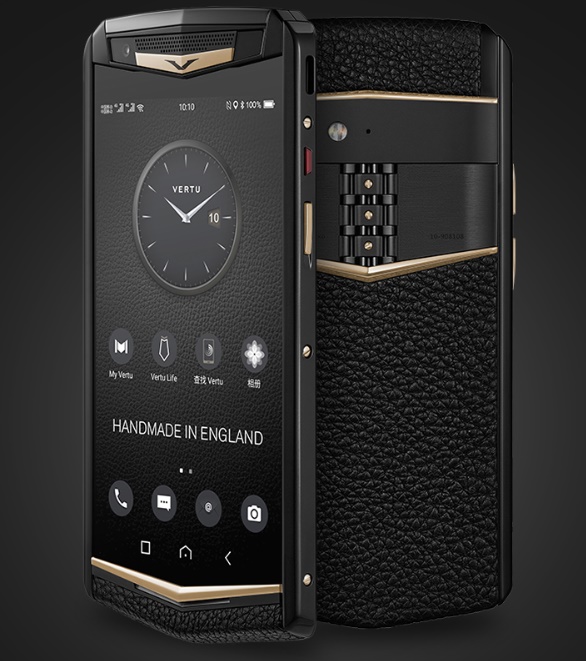 Design
The Vertu Aster P like all other Vertu phones is handmade in England, Each phone is built by one craftsman and his signature is engraved on the phone. The Aster P has a grade-5 titanium frame and the display is covered in a single piece of 133-carat sapphire crystal glass. Titanium is twice as strong as steel but weighs much less and sapphire is next to diamond when it comes to hardness.
The back is covered in leather types (crocodile and lizard) and colors, and the ruby red concierge button associated with the brand is still there. The Aster P has dual SIM support (nano only) and both SIM compartments open like gull-wing doors. Under the "door" is the signature of the craftsman that made the particular unit you purchase.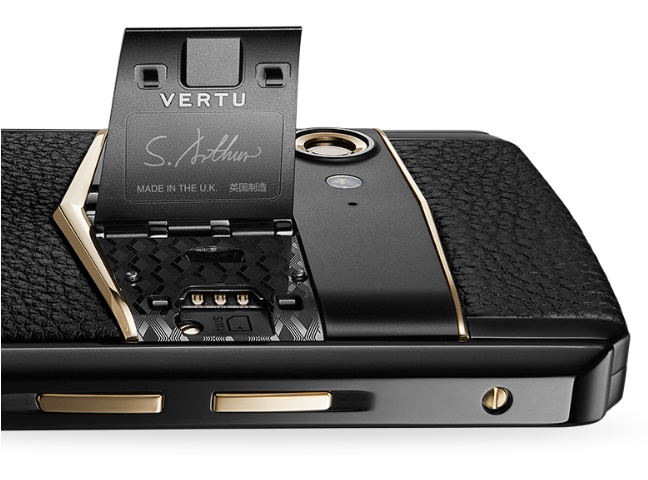 Vertu Aster P Specs
If you are familiar with Vertu phones, then the name "Aster" shouldn't be strange. Back in 2014, Vertu launched the original Aster which had a Snapdragon 801 processor. The new Aster P is an upper mid-range phone as it has under its hood a Snapdragon 660 processor. There is 6GB of RAM, triple that of the original model; and 128GB of storage, double that of its predecessor.
The screen is a 4.9-inch AMOLED FHD panel. Above it sits a 20MP f/2.2 sensor and on the back is a 12MP camera. The Vertu Aster P runs Android 8.1 Oreo and packs a 3,200mAh battery with support for Quick Charge 3.0. It has a USB-C port, NFC, Bluetooth 5.0, and dual-band Wi-Fi with support for a wide range of LTE bands.
The ruby concierge button provides 24/7 access to a personal butler with British-level professionalism. Vertu will also provide owners access to exclusive invite-only events.
Aster P Price and Availability
The Aster P comes in Ink Black, White, and Dazzling Gold. The Ink Black and White variants are priced at ¥35,800 (~$5,167) while the Dazzling Gold is a whopping ¥98,000 (~$14,146)! It is already listed on JD.com and can be pre-ordered ahead of its October 30 shipping date.
The Aster P also has a special Baroque version which is available in brighter colors such as gentleman Blue, Twilight Orange, and Caramel Brown. There is no info on the price of these variants and when they would go on sale.
Vertu will also let you customize the design of the phone by adding gemstones and designs of your choice.