Get your wallet ready! UMIDIGI A3 presale starts October 20 for as low as $75.99
Chinese phone maker UMIDIGI officially announced the entry-level UMIDIGI A3 a couple of weeks back and did schedule the presale for October 20. The countdown to that date has now commenced. According to the schedule, the pre-sale will commence at 0:00 AM GMT-8 at AliExpress, snap-up price as low as $75.99.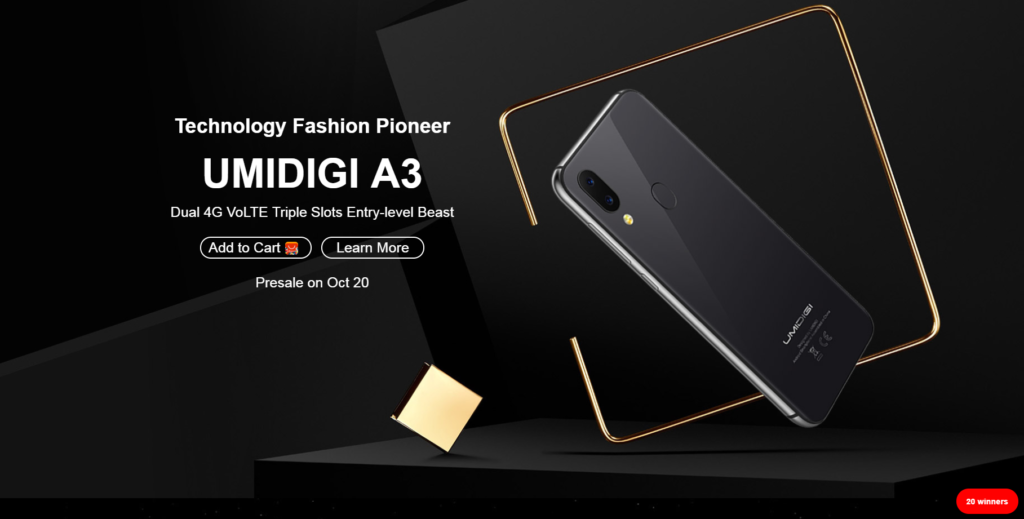 To get the sleek A3 for $75.99, customers will need to deposit $8 when the presale commences on October 20. The deposit offer will be open until November 10. Thereafter, from November 12 you'll need to make a balance payment of $67.99. This window will be open for 2 days after which the order is confirmed. Interested buyers who fail to make the balance payment will have their $8 deposit refunded. UMIDIGI will also make the A3 available for just $79.99 on November 11 and November 12 when the pre-sale will officially end. After that, the price of the UMIDIGI A3 will berth at $85.99, a huge $10 higher than the presale price.
For the avoidance of doubt, the UMIDIGI A3 comes as a premium,all-metal  entry-level model with an attractive design and impressive specs lineup. To recall, the device packs a 5.5-inch in-cell Full-screen display with HD+ resolution. The display is covered with a 2.5D curved glass which adds some more aesthetics to the looks. The UMIDIGI A3 is powered by a MediaTek MT6739 processor with a clock frequency of 1.5GHz. The processor is paired with 2GB of RAM while there is 16GB of internal storage onboard. The storage can be expanded up to 256GB via a dedicated microSD card slot. Perhaps, one of the most spectacular features on the device is the triple slots for two SIM cards and a microSD card. In this way, you won't have to sacrifice any of the two SIM slots. Furthermore, the SIM slots both support dual 4G VoLTE. The device also comes with global LTE bands including Band 20 and so, can be used in several countries around the world.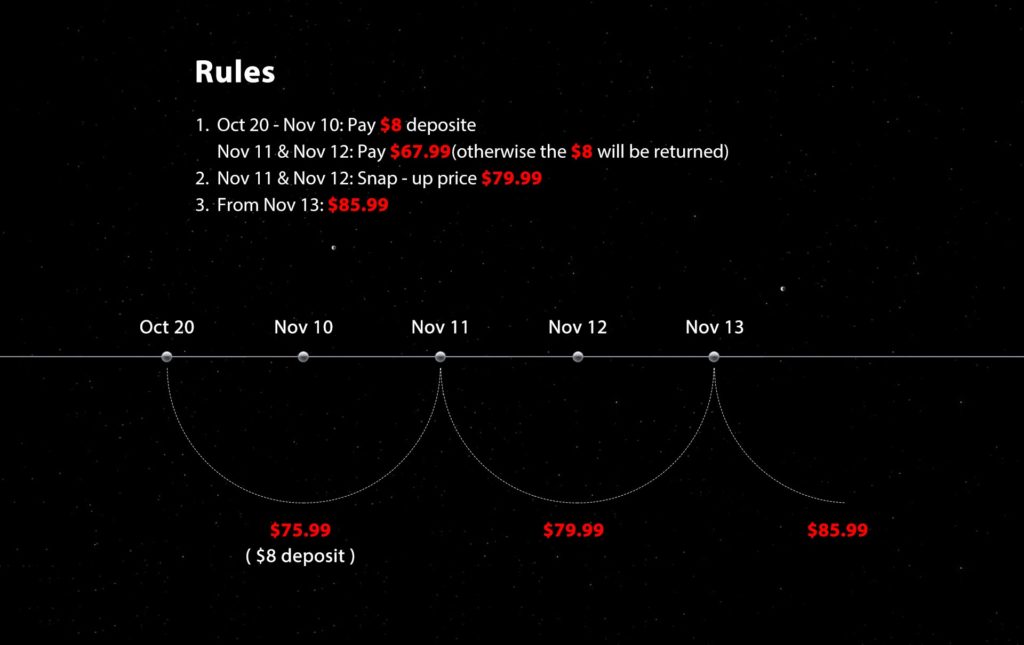 As far as photography goes, the A3 adopts a dual rear camera setup stacked vertically at the top left corner. There is a LED flash under the camera as well as a rear-mounted fingerprint sensor at the middle.  There is also an 8MP selfie camera at the front. The device comes in Gold and Space Gray. Do well to visit UMIDIGI's website for further details.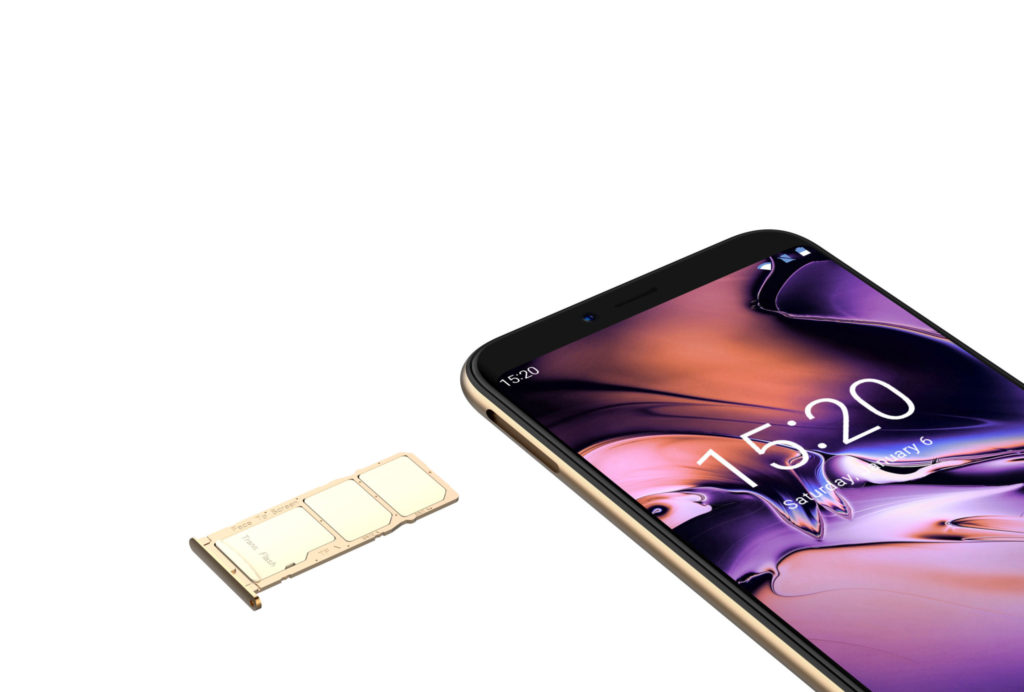 Lest we forget, UMIDIGI is also running a giveaway for the A3 and it is just 22 days left. 20 units are up for grabs by 20 lucky chaps who will have the units shipped to them FREE of charge in order to provide the company with more users feedback. All you need to do is visit UMIDIGI's website and follow the steps outlined.