Few hours ago, Xiaomi had confirmed that the Mi MIX 3 will be the world's first 5G commercial smartphone and it will be equipped with 10 GB of RAM. An Indian publication has shared fresh information on the storage and color variants of the Mi MIX 3. The leak reveals that the smartphone will be arriving with new and attractive color options.
The Xiaomi Mi MIX 2 that was unveiled in September last year had arrived in colors like White and Black. The Mi MIX 2S that was announced earlier this year was introduced in same colors. Since then various manufacturers have launched smartphones with color gradient options. The recently announced Xiaomi Mi 8 Pro and Mi 8 Lite are the first phones from Xiaomi to come in color gradient choices. According to an Indian publication, the Mi MIX 3 will be arriving in three colors like Black, Green Emerald and Sapphire Blue. There is a possibility that the Green and Blue editions of the Mi MIX 3 could be color gradient variants.
The highest configuration variant of the Xiaomi Mi MIX 3 will have 8 GB of RAM and 256 GB of storage. The second variant will include 8 GB of RAM and 128 GB of storage. Its base model will have 6 GB of RAM and 128 GB of storage. The Mi MIX 2 and Mi MIX 2S were both available in 64 GB storage option. However, the new leak reveals that there won't be 64 GB Xiaomi Mi MIX 3 model. The aforementioned details belong to the regular variants of the Mi MIX 3. The 10 GB RAM edition of the phone could be limited edition model, but it is advisable to wait for confirmation on it from the company.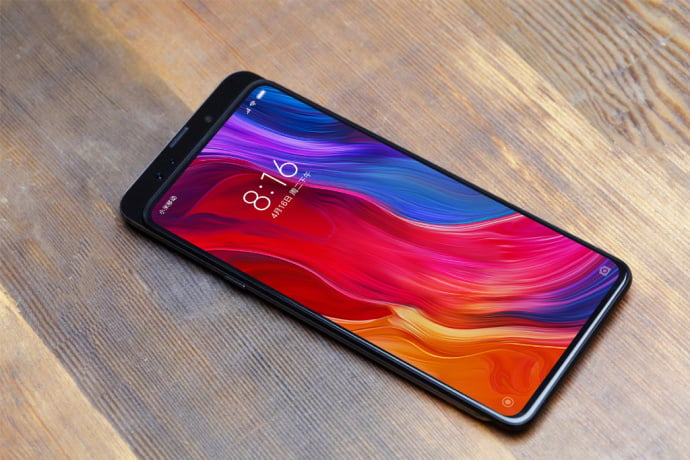 As far as other specs of the Xiaomi Mi MIX 3 is concerned, it is expected to arrive with manual slider design and 6.4-inch S-AMOLED screen. Some of its other rumored features include Snapdragon 845, in-display fingerprint scanner and 3D facial scanner.
(source)