Get Great Discounts On Top-Branded E-Bikes And Scooters On GearBest
by Vinay Patel ago0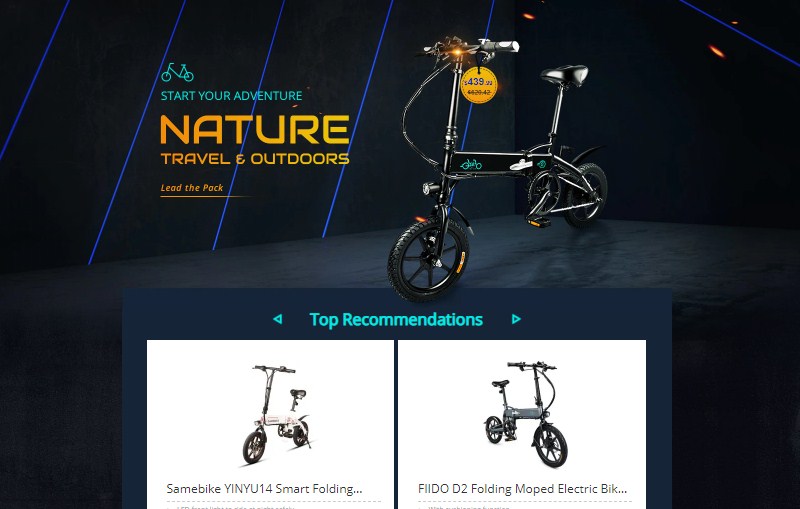 If you're looking for a perfect transit option during your outdoor recreational activities, an electric bike or scooter might just fill the bill. While e-bikes (a.k.a. power bikes) are more ecological means of transportation, they can set you back a pretty penny.
Much to the delight of those looking for a cost-effect electric bike, scooter, and other travel essentials, GearBest is now doling out great discounts on a wide selection of top-branded e-bikes and a myriad of other discounted items for adventure junkies and frequent travelers.
Dubbed as 'Nature Travel & Outdoors,' this special promotion has been separated into different categories so that buyers can easily find what they're looking for. The Top Recommendations category features the Samebike YINYU14 Smart Folding Bicycle Moped Electric Bike and the FIIDO D2 Folding Moped Electric Bike.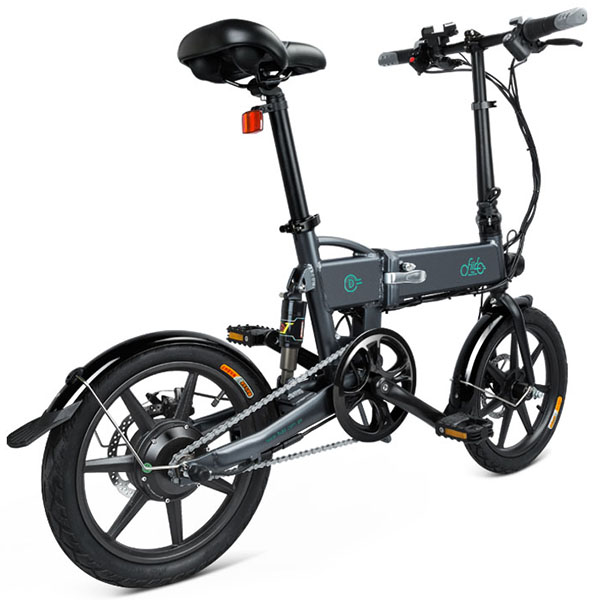 The Samebike YINYU14 usually carries a $603.08 price tag, but can now be yours at a dropped price of just $409. With just 49 pieces remaining, this 32% discount will be valid for just 3 days.
The FIIDO D2, on the other hand, has gone up for sale bearing a heavily discounted price sticker of $459. This is a noteworthy 29% reduction in the electric bike's original asking price of $643.43.
Likewise, you can get a 29% off on the Original Xiaomi M365 folding electric scooter's retail price of $550.67. Thanks to the aforesaid discount, you can buy this e-bike at a reduced price of $390. The promo ends in 3 days. There's a 19% discount on the Ninebot One Z10 Electric Balance Unicycle as well.
Our next section is called 'Electric Bikes' and there are no prizes for guess that it features a wide selection of well-received electric bikes that you can buy without emptying your pocket. The category features popular brands like Sambike, FIIDO, QICYCLE, and F-Wheel.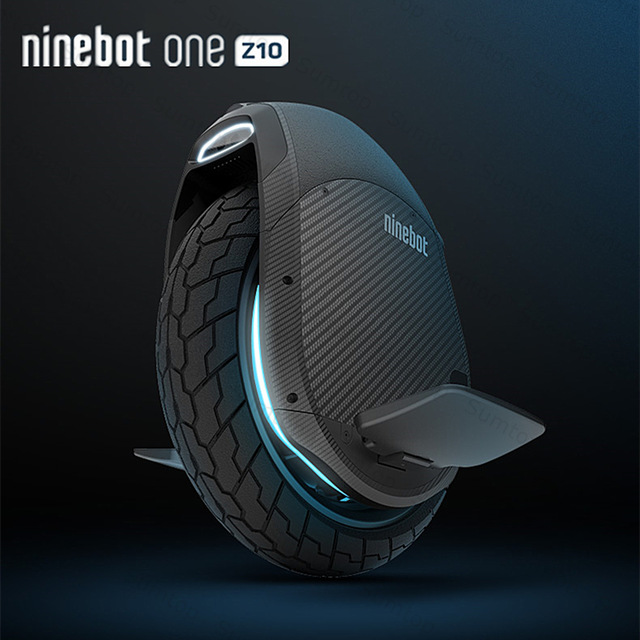 If you're in the market for a cost-effective electric scooter, you might want to check out the next category called 'Scooter.' In this section, you can buy like the Xiaomi M365 folding electric scooter, the Ninebot Segway ES1 No. 9 Folding Electric Scooter and other top-branded scooters at a considerably lowered price.
Similarly, you can avail big discounts on the Ninebot One Z6 530Wh Electric Unicycle from Xiaomi Mijia, Xiaomi N4M340 Ninebot Plus Electric Self Balancing Scooter, Xiaomi Ninebot C + Classic Electric Single Wheel Balance Unicycle and other similar items under the 'Outdoor Recreation' category.
The next category called 'Travel Essentials' where you'd find all sorts of travel-related items bearing discounted price tags offers globetrotters a lot to cheer about. The section features everything from the GARMIN Edge 200 GPS Bicycle Computer to the Xiaomi 20L Leisure Backpack. But that's not all.
You can follow this link in order to check more unmissable deals and other products that you can buy at the lowered price. It is imperative for you to bear in mind that the promotion will only be valid for a limited period of time.
Check Out GearBest's Travel & Outdoor Special Promotion