Huawei Mate 20 Pro Review – The Most Advanced Smartphone of 2018?
The Mate 20 Pro is the latest and probably the greatest phone made by Huawei. In this review, we are going to go through the main features, pros and cons of this device and I we will try to answer the question if this phone is worth the hype… and if it's worth a hefty price tag of about 1000 EUR. Learn more in our full Huawei Mate 20 Pro review. 
VIDEO REVIEW
UNBOXING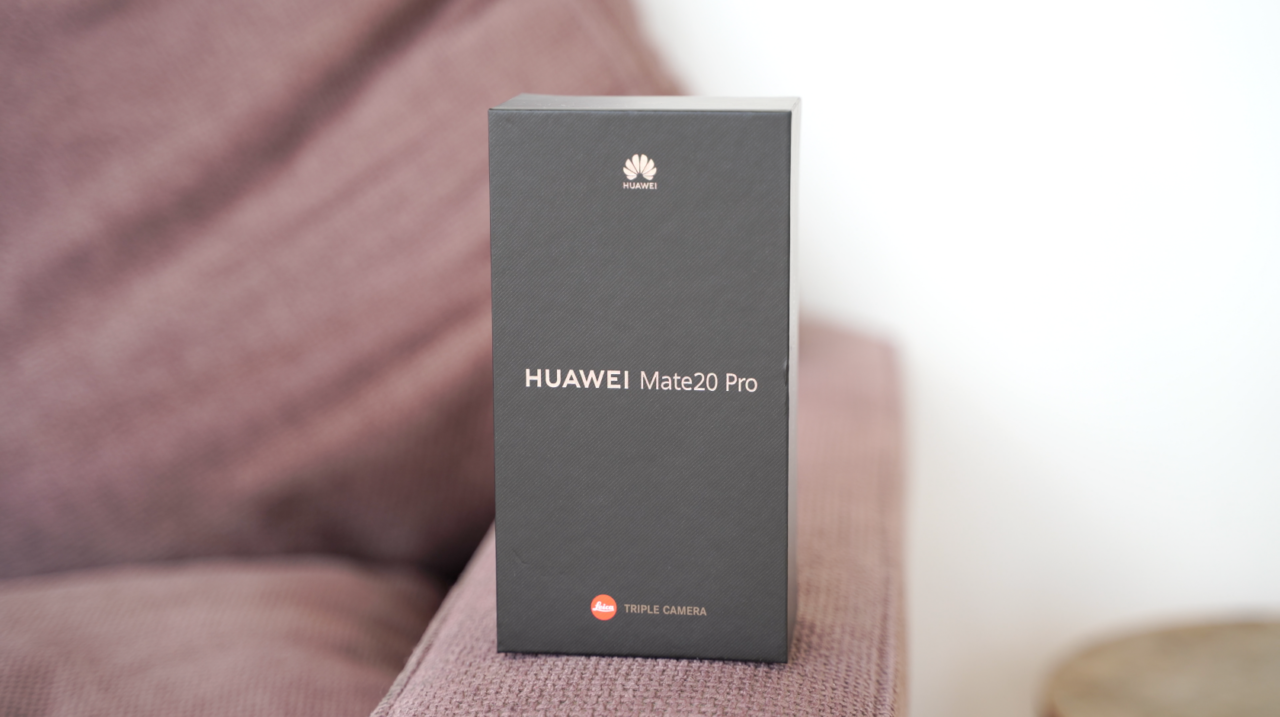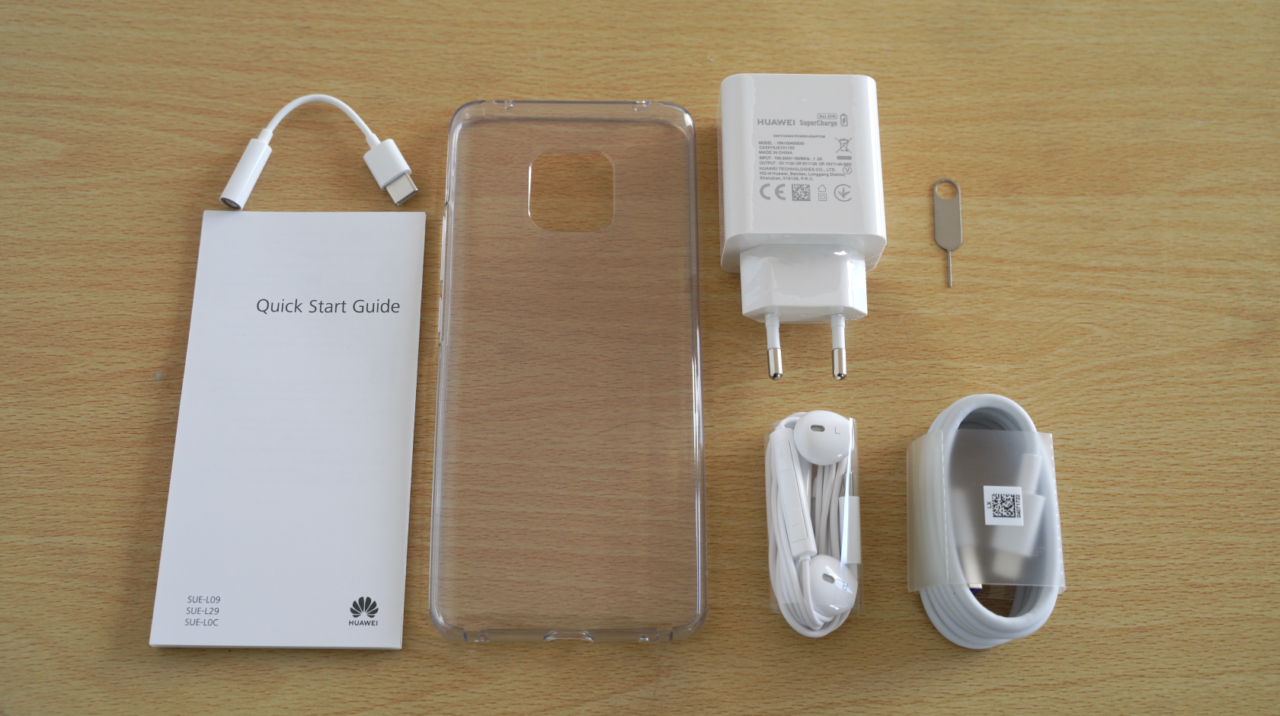 The phone ships with all the usual items and some extras include a soft TPU case and a headphone jack adapter.
DESIGN AND DISPLAY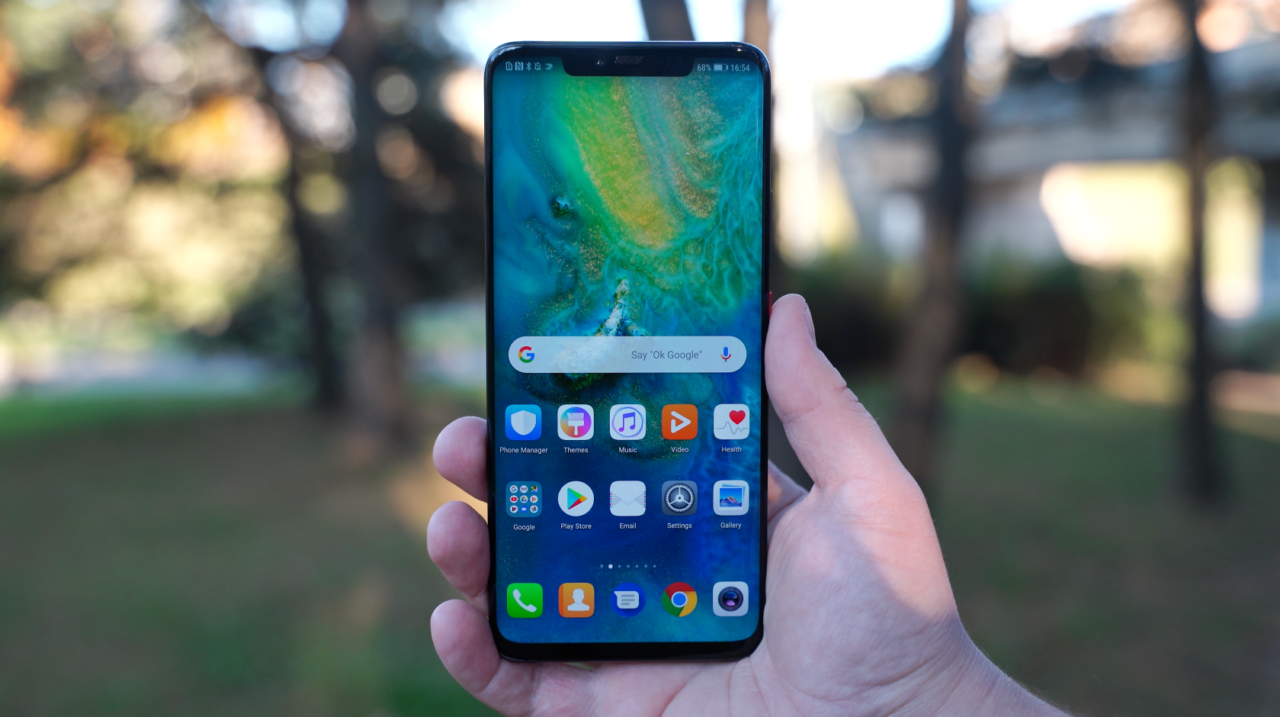 The phone comes in Emerald Green, Pink Gold, Black, Twilight and Midnight Blue color options.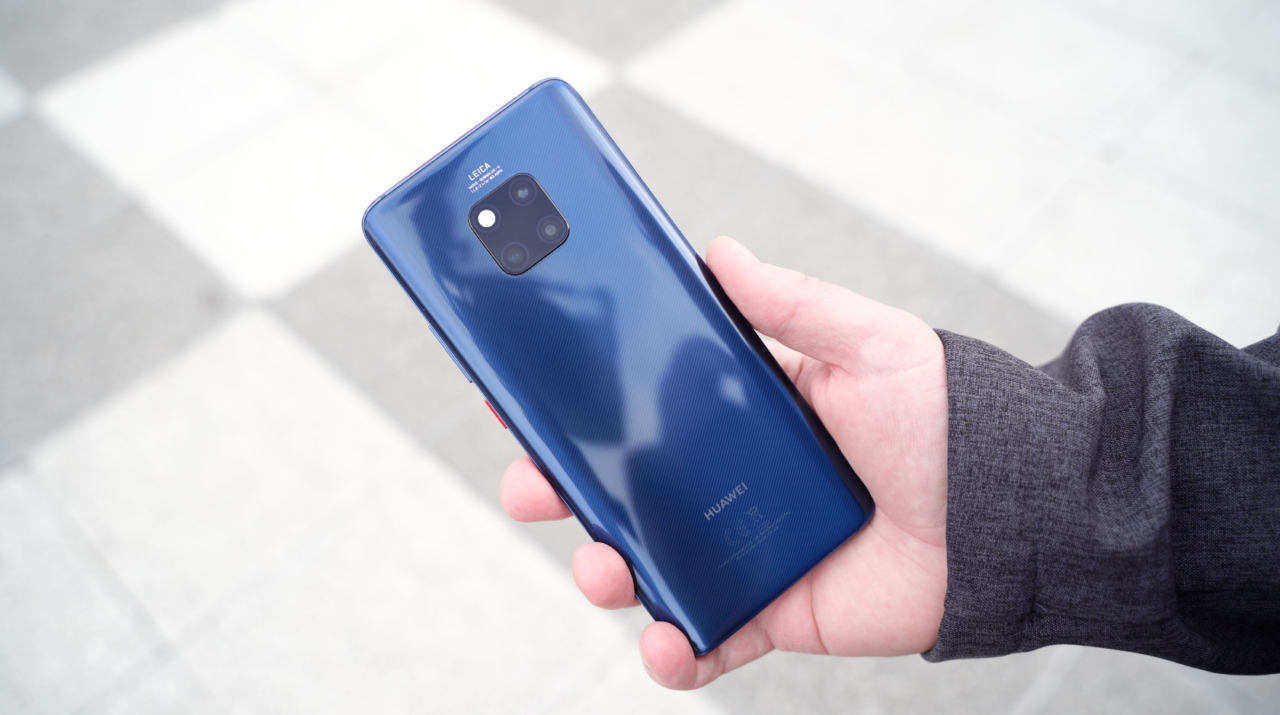 I have the latter one. Even though I wanted to get the Twilight color, the blue model looks just gorgeous. I also had a chance to check out the black color option that looks nice and clean.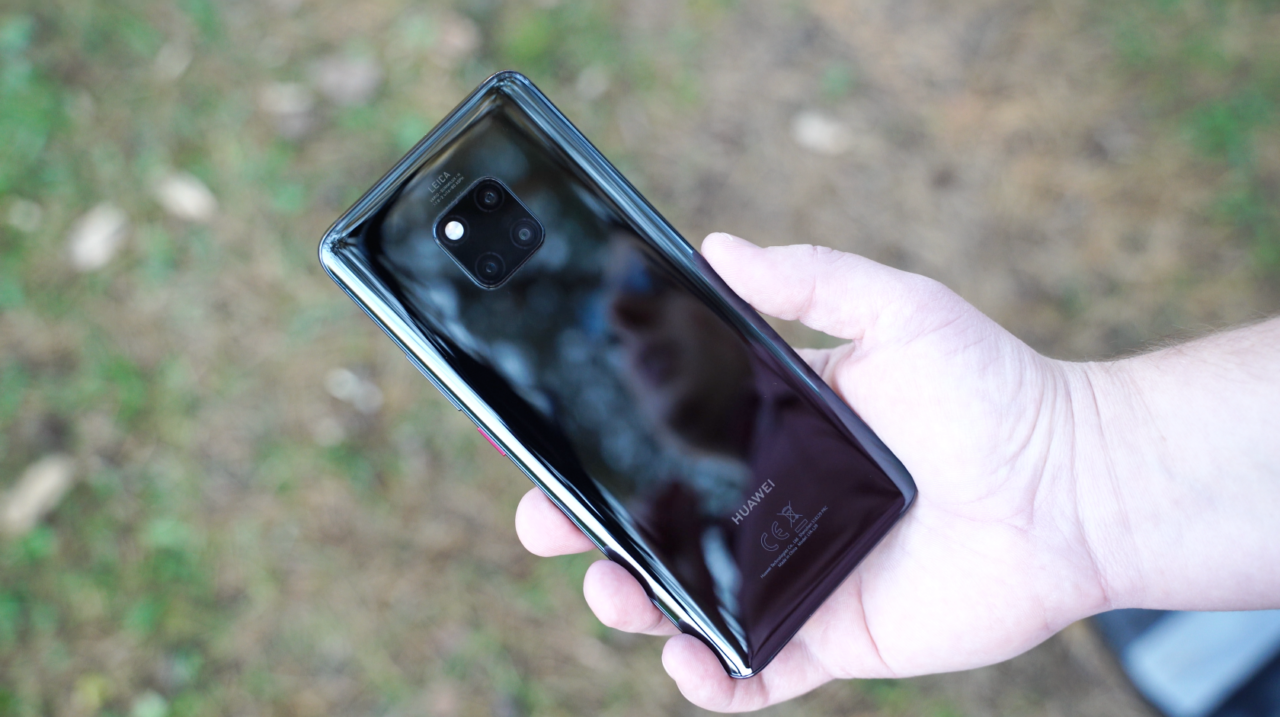 The Mate 20 Pro carries a ridiculously high price tag of about 1000 EUR here in Europe but it does offer a ton of premium features.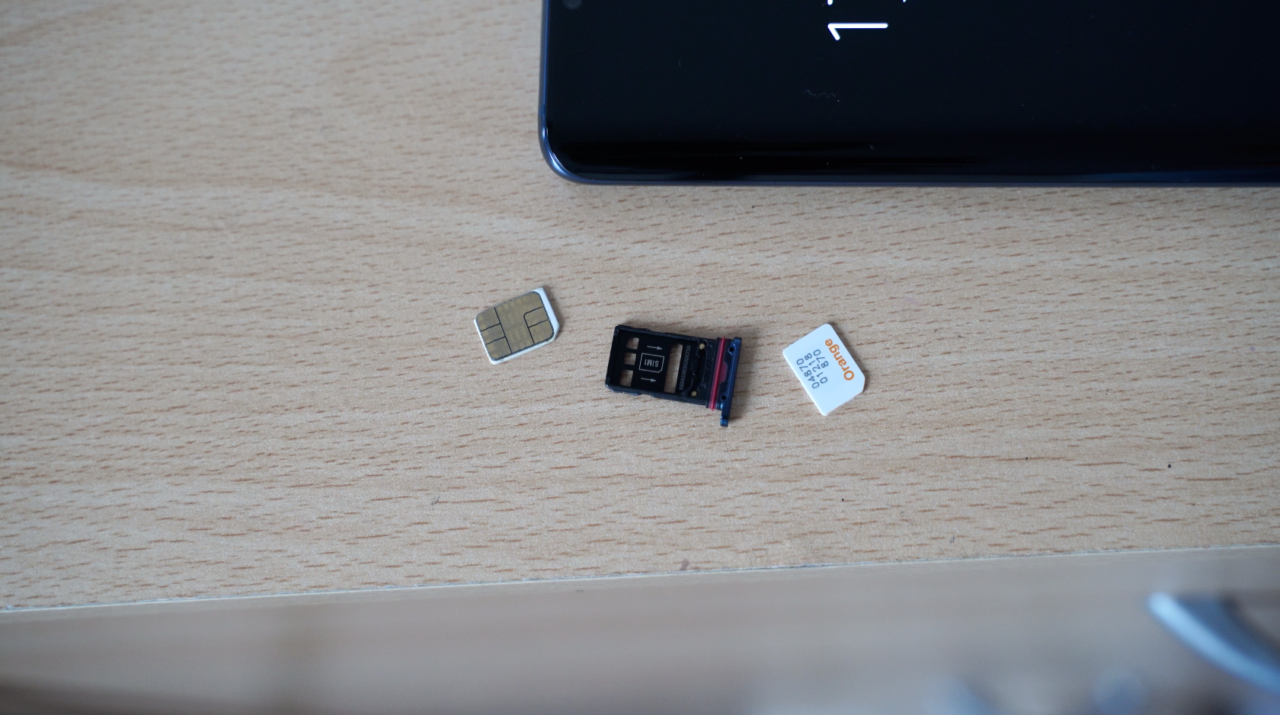 The Mate 20 Pro is a true powerhouse as it ships with the latest Kirin 980 chipset, 6GB of RAM and 128GB of storage which is expandable via the Nano Memory – the new type of memory cards introduced by Huawei. Innovation in this department is great but a lot of users would love to see a more conventional microSD card slot.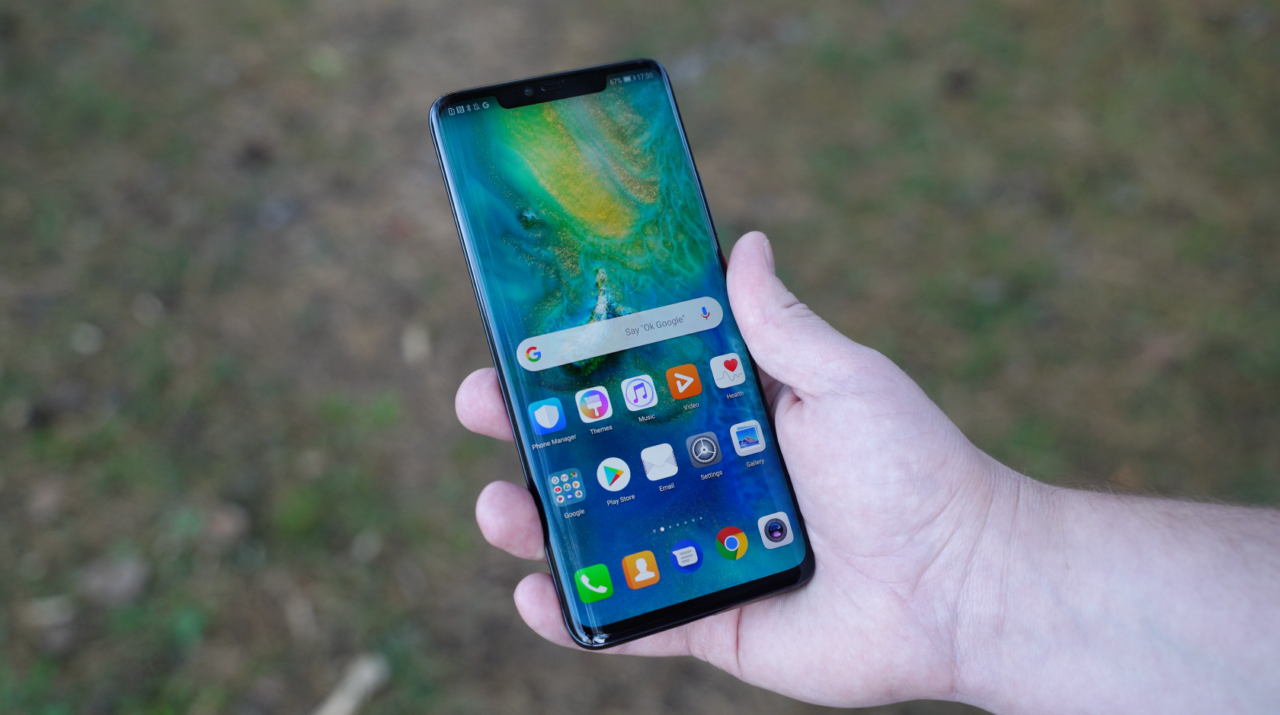 At the first glance, the Mate 20 Pro is yet another flagship phone that has a familiar design – glass on the front and rear, a metal frame and display with the notch. However, this is one of the most innovative phones of 2018 since it packs a lot of features we haven't seen on other devices.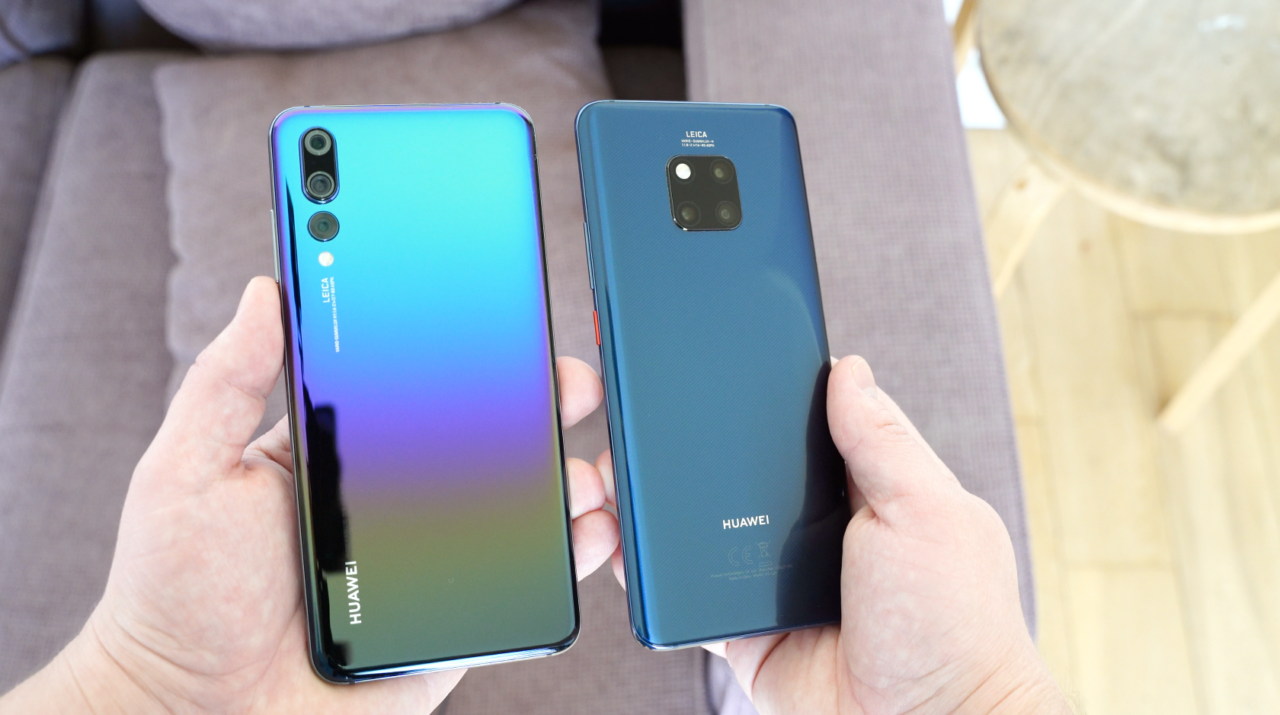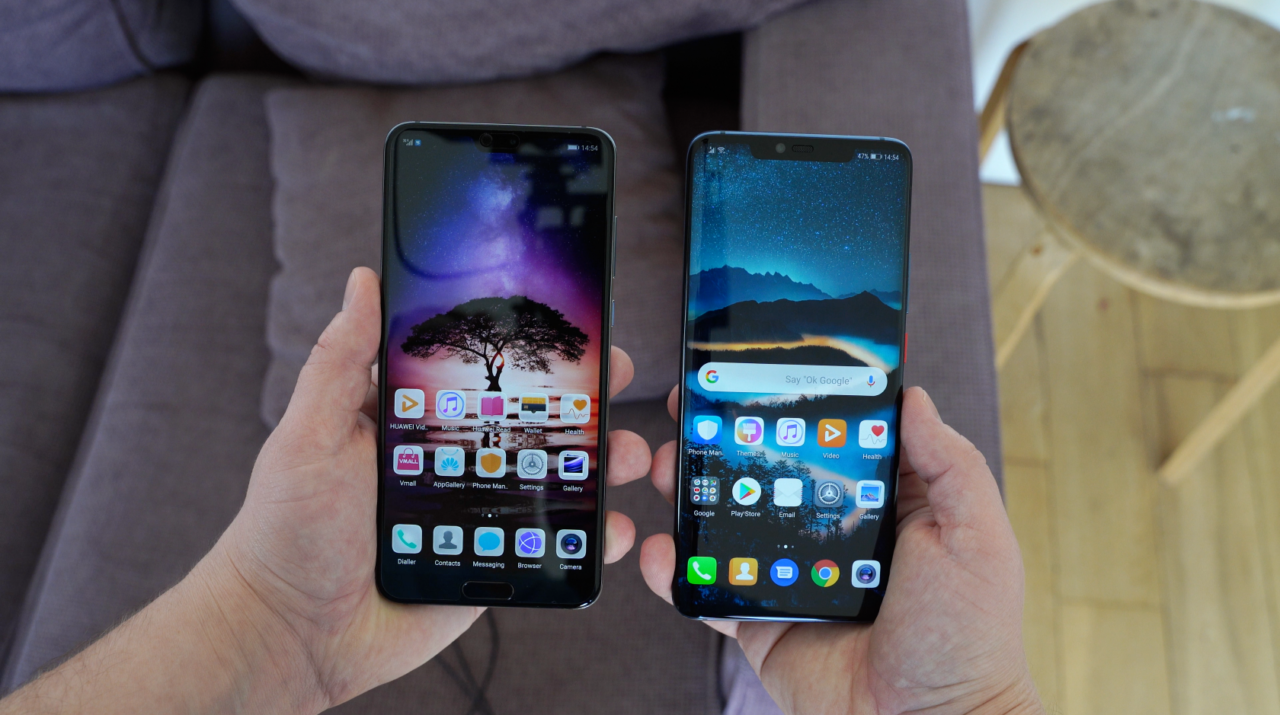 Also, the phone looks a lot different than the last year's Mate 10 Pro and this year's P20 Pro. By the way, this is the Morpho Aurora color of the P20 Pro. It would be nice if Huawei released the Mate 20 Pro with this color finish later on.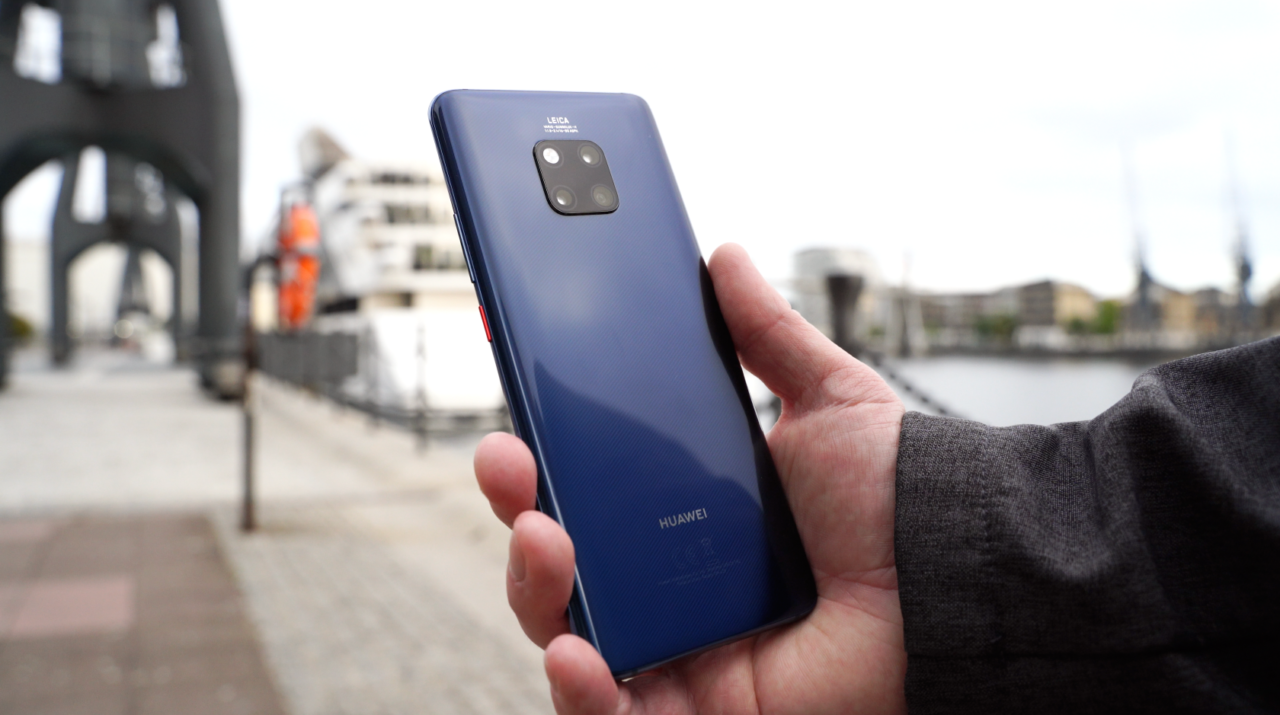 First of all, the backplate of the phone uses Hyper Optical Pattern design which is said to be more durable, easy to grip and fingerprint resistant. In practice, it's really nice to the touch and it indeed attracts fewer fingerprints than conventional glass. It's still quite slippery, though.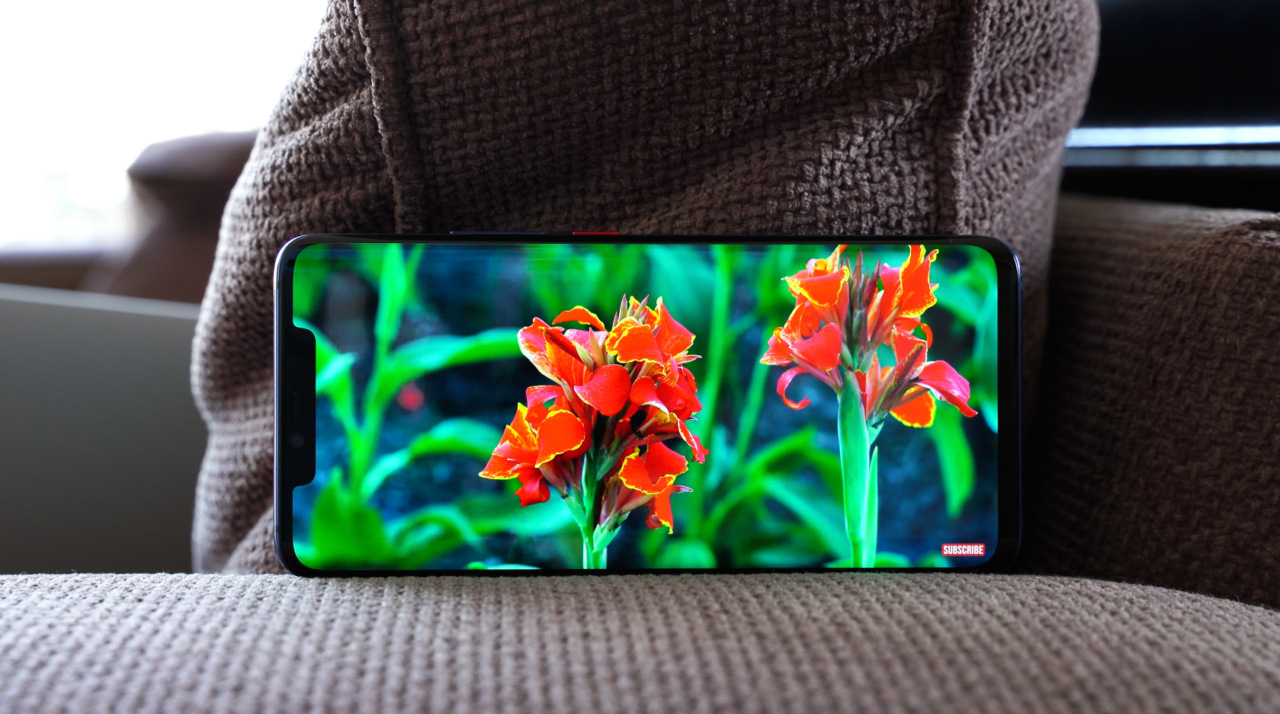 The 6.39″ (1440 x 3120px) HDR OLED display has the notch but you can hide it if you don't like it.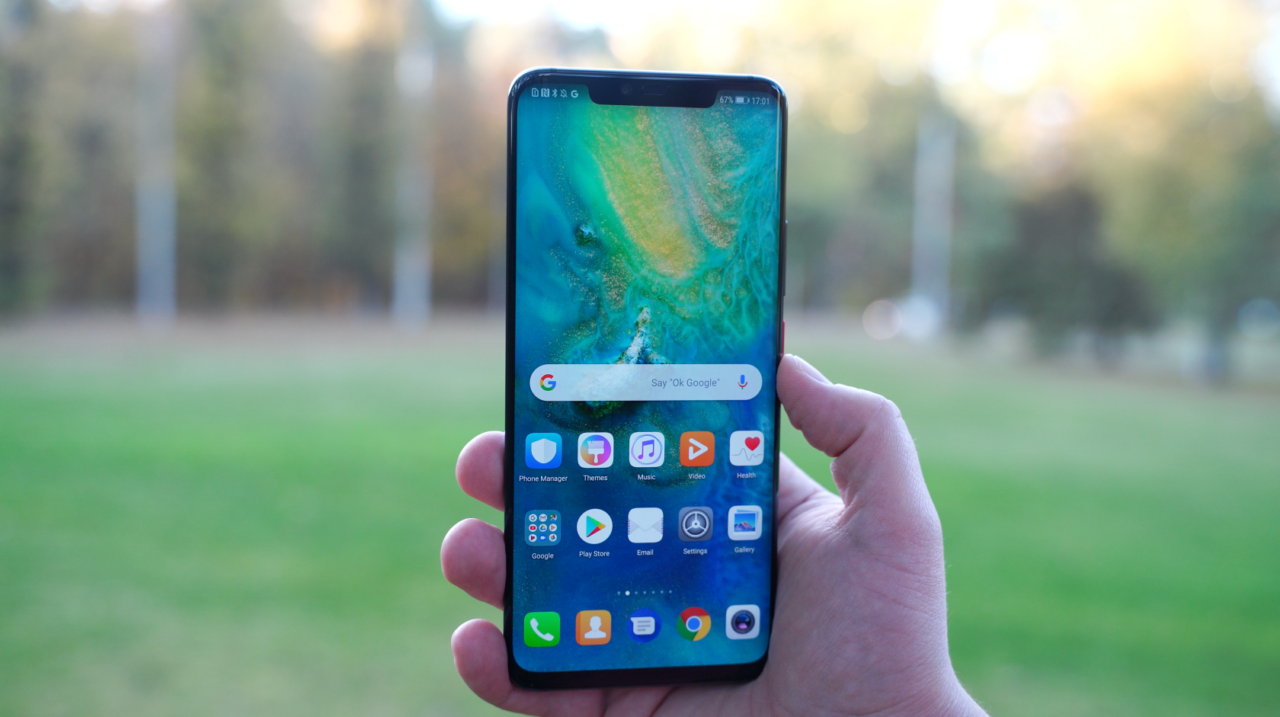 The screen is super sharp and vibrant thanks high resolution. In addition, I like the color reproduction and I had no issues seeing it outdoors due to great brightness output. Despite a huge panel, the phone is fairly compact due to slim bezels on each side. Also, it's really comfortable to hold the device in one hand.
One of the highlights of the phone – in-display fingerprint scanner. Well, it takes a bit more time to set it up but it works really well. It may be just a tad slower to unlock the phone but it works 10/10 times. Well done, Huawei, I hope other manufacturers will implement this feature soon.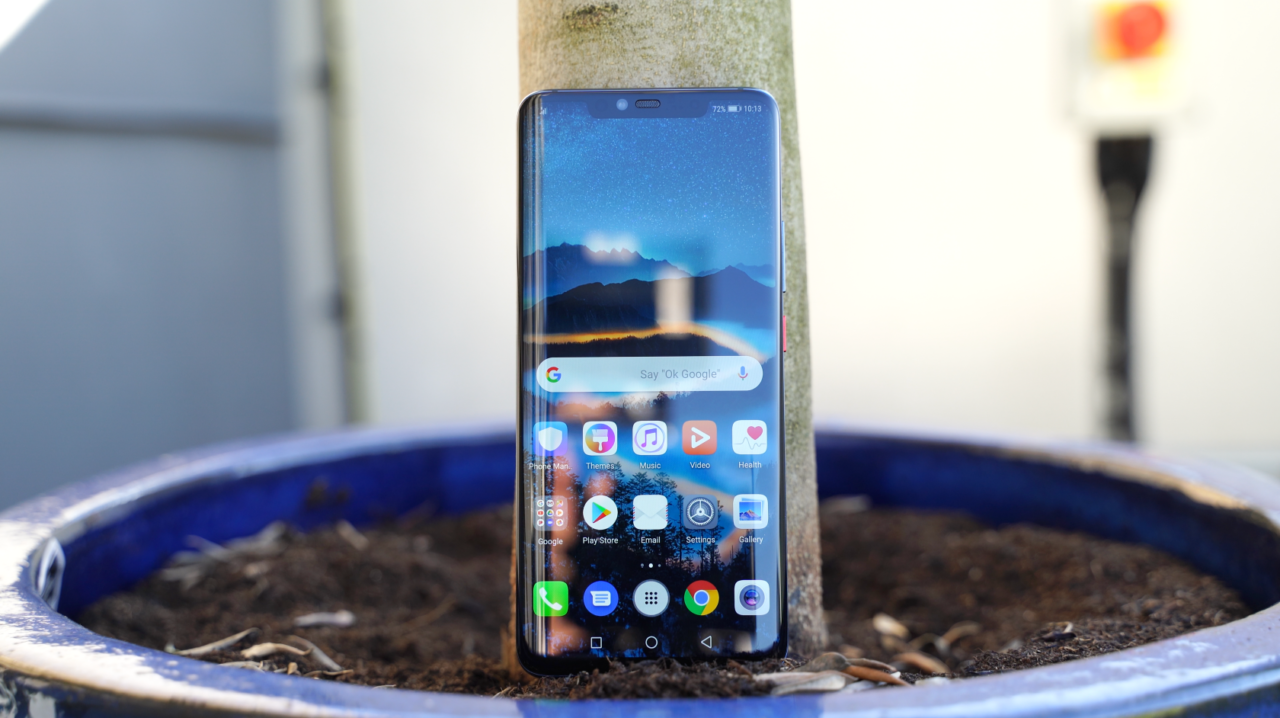 In addition, Huawei improved the face recognition feature and it is now called 3D Face Unlock. There is an IR laser system inside the notch that contributes to excellent face unlock feature performance. I can see a massive improvement over the P20 Pro in terms of speed and accuracy. Also, this feature works well in low light.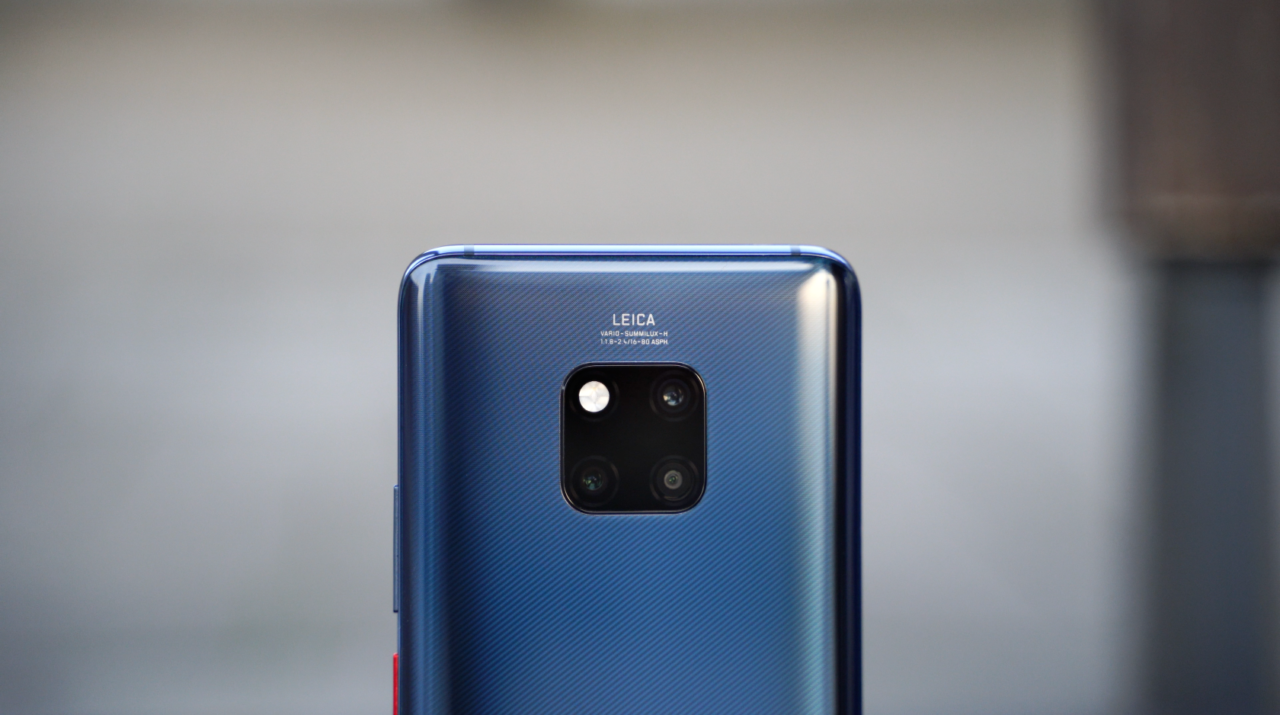 On the back, you can find an upgraded Leica camera setup that now consists of regular, telephoto and wide-angle cameras: 40 MP, f/1.8, 27mm (wide); 20 MP, f/2.2, 16mm (ultrawide);8 MP, f/2.4, 80mm (telephoto).
On the front, you can find a beefy 24MP selfie shooter. We will talk about image quality in just a bit.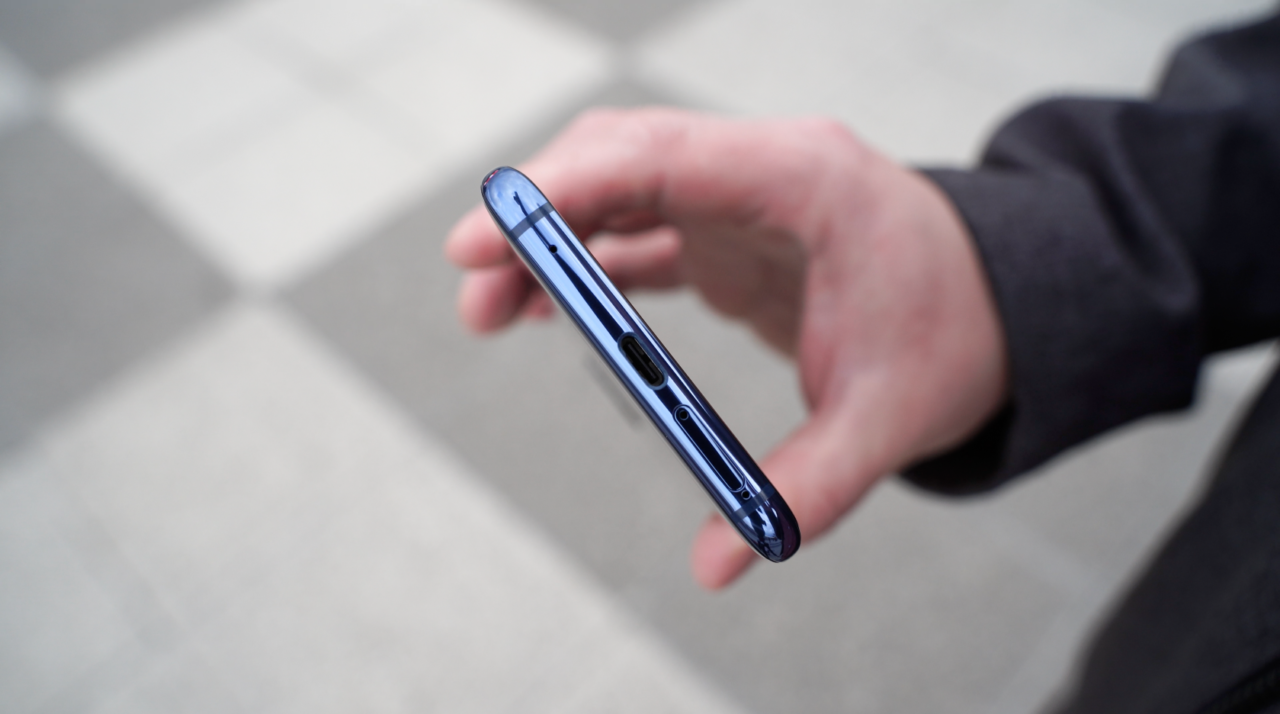 The phone also an LED notification light and IR blaster. However, there is no headphone jack but the sound quality via the supplied adapter has been excellent. Just like most of the flagships, the Mate 20 Pro is IP68-certified for water and dust resistance.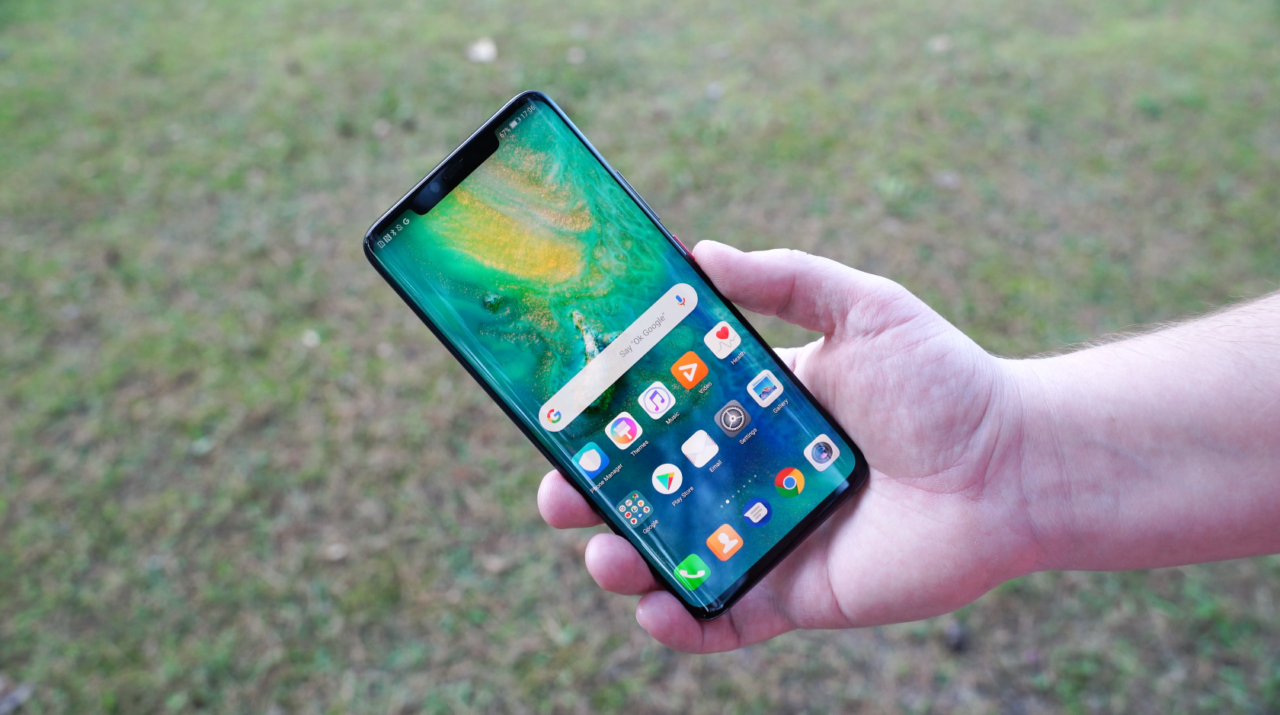 A lot of consumers roasted the P20 Pro for not having a wireless charging feature but the Mate 20 Pro has it and the device takes it to another level. First of all, the new Mate provides 15W of power output. What's more interesting is that the device works as a wireless charging pad, which lets you charge other phones. I know that many will say this is a gimmick but I love innovation and I personally use this feature with my Galaxy S9+… that has kind of average battery life.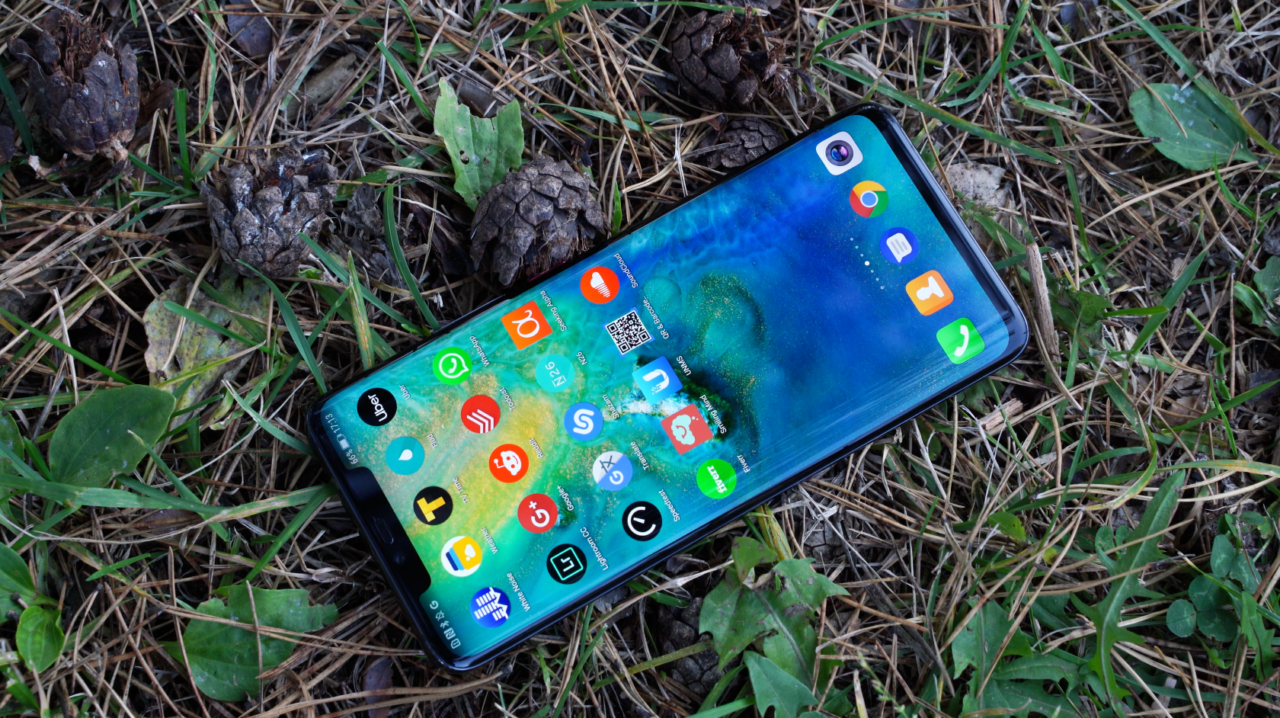 The Mate 20 Pro has a dual stereo speakers system. What's interesting is that the bottom firing speaker is implemented in the USB-C port. This has never been done before and I applaud the Huawei for being the first to do that.  The sound quality is really good overall as it is balanced and clear.
HARDWARE and PERFORMANCE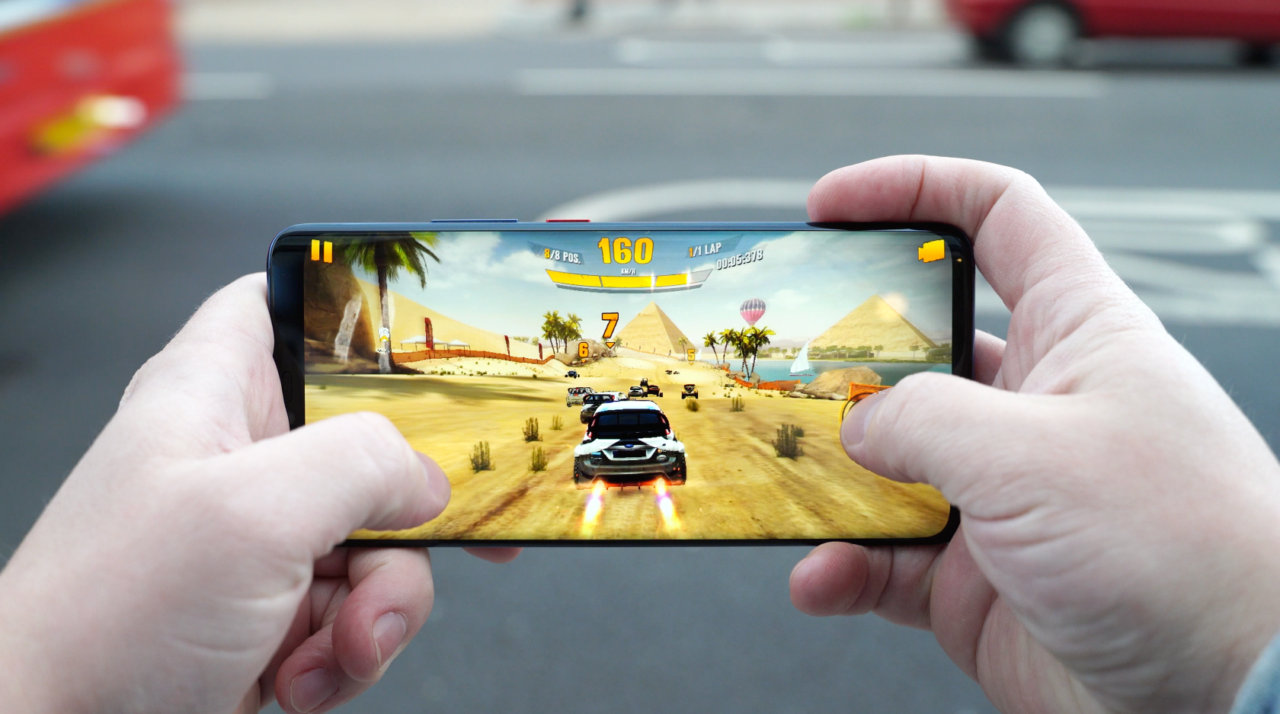 Great specifications of the Mate 20 Pro assure excellent gaming performance. In fact, the new Mate is the first Android phone that uses a 7nm CPU.
I played quite a few 3D games on the highest graphics settings to push the hardware to its limits and there was no stutter, no lag and the graphics looked nice. In addition, the phone did not get hot even after 30 mins of gaming.
USER INTERFACE
The Mate 20 Pro is also really fast and snappy on the daily basis thanks to the EMUI 9.0 that is based on the Android 9. Two integrated NPU's alongside 7nm processor are here to assure the best user experience in terms of speed and responsiveness.
Besides all the features and customization options, the user interface has a new control system that gets rid of the navigation bar and it is based on swipes. It took me just a couple of hours to get used to it and I love it. If you don't like it, you can always use more conventional navigation methods. The user interface is very different from the stock Android but if you follow my channel, you know that the EMUI has grown on me as I've been using the P20 Pro since the official launch.
I can't say I need all the features but it's always great to have plenty of options to choose from. Most importantly, the Mate 20 Pro is ridiculously fast and fluid even after installing plenty of apps. Flagship-grade performance.
IMAGE QUALITY
Notice: pictures uploaded on the website are resized by 50% to reduce loading time. 
Download high resolution camera samples
The highlight of the camera app is the ability to switch from telephoto and wide-angle cameras very quickly. There are plenty of camera modes but my favorites are auto, night and the pro mode that allows you to adjust a few image settings.
I have to tell you that it is really awesome to have so many camera lenses on a phone. Regular, zoom and my favorite 16mm wide-angle lens usually take really nice and detailed pictures and you can capture the same scene from a different perspective. I took almost all pictures side by side in auto, wide angle and telephoto modes and I uploaded them to my Facebook page in case you want to see more camera samples.
The pictures taken in auto mode look nice, sharp and detailed. I also like the colors and dynamic range is decent. The only complaint is that you cannot use zoom or wide angle lens in full 40MP. That's why I used the default 10MP mode to take most of the shots. In addition, I could only test the camera on a cloudy day, meaning that the lighting conditions were not ideal.
Portrait shots usually look really nice as the object or subject is nicely separated from the background with almost no artifacts and the bokeh looks creamy. You can also take super macro pictures which is another standout feature of the Mate 20 Pro. The main lens can focus up to 2.5cm and the results are really good.
Low-light image quality is really good too even though some shots have a yellow tint and images taken with the telephoto lens could look better.
However, if you use a dedicated night mode, you can take one of the best low-light pictures on a phone. Just like the P20 Pro, the Mate 20 Pro allows you to take long exposure shots without a tripod and the results are simply amazing. This is arguably the best night image quality I've seen on any smartphone.
Selfies look nice. They are sharp, detailed and the colors are quite accurate. Selfie portrait shots look nice too as there no severe artifacts around the subject and pictures will look nice on social media. You can also change the background blur effects and you may have already seen that if you follow me on Instagram.
4K video quality has improved dramatically over the P20 Pro. It is now super smooth and stable thanks to the hybrid stabilization system (OIS + EIS). There is quite a lot of detail and sharpness too. However, there is some jello effect going on and video using telephoto cameras does not look great. Keep in mind that the phone runs on a very early software build and I'm sure Huawei will improve that because the powerful hardware is here.
1080p selfie video looks great as it is smooth and stable. Finally, the sound recording quality is good.
BATTERY LIFE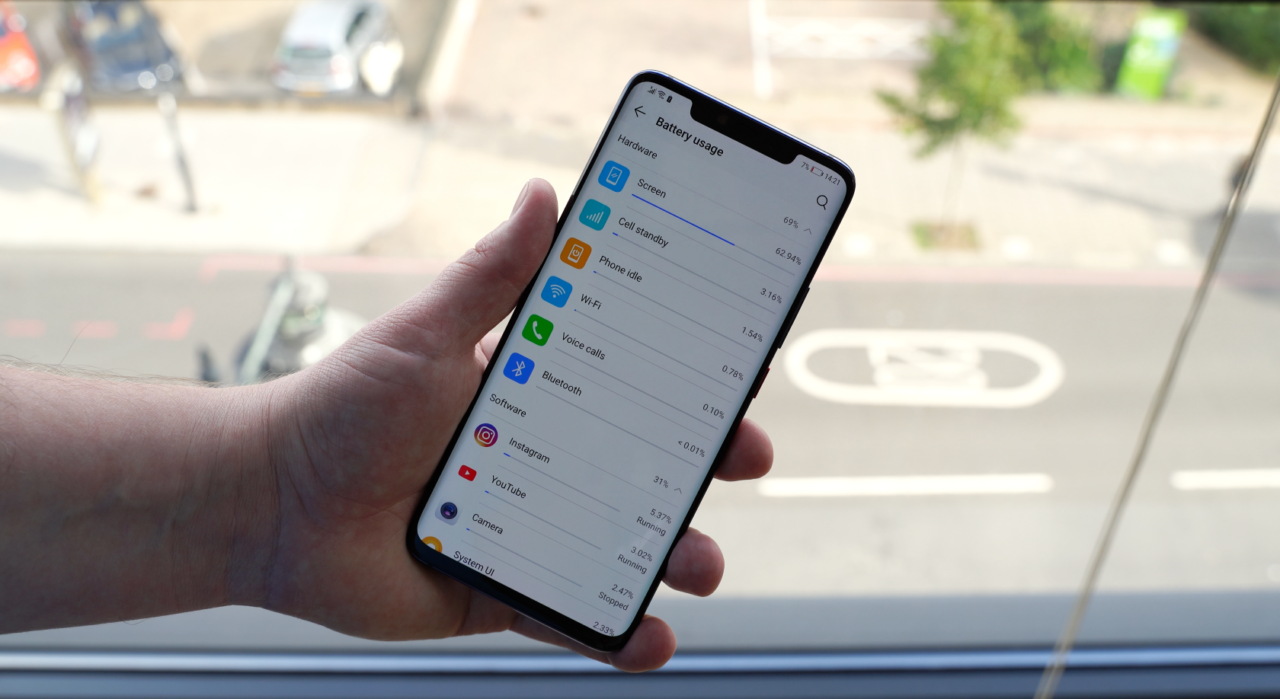 The Mate 20 Pro has a massive 4200mAh battery that has been performing extremely well. In fact, the new Mate probably has the best battery life on any flagship smartphone.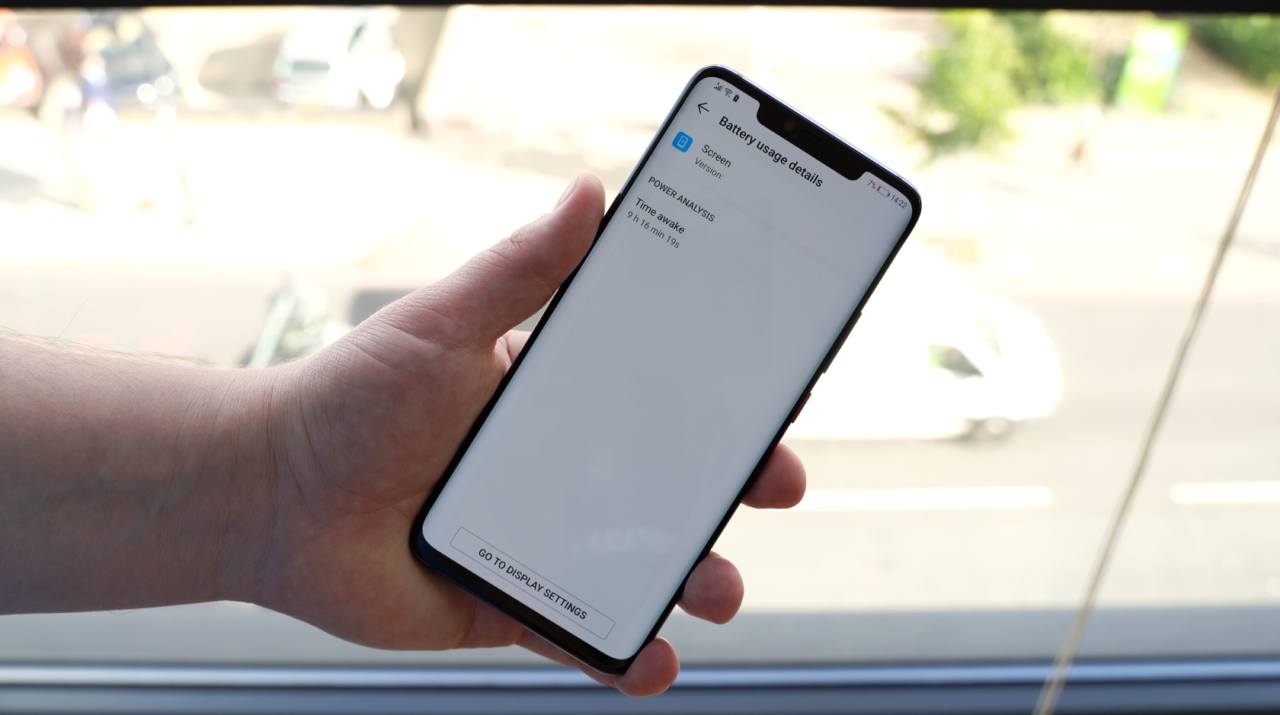 I could get 9 hours of screen-on time (SOT) under heavy usage of the phone, which is really impressive. If you use the phone just for the basic stuff, you can expect to get over 12 hours of SOT.
Another example: I unplugged the phone at 8 AM, used it quite a bit for taking pictures, reading news and social media, used max. screen brightness setting a lot and … the phone still had 73% of the battery 9.30PM. This is a simply amazing result and it's certainly the best battery life flagship smartphone I've ever had.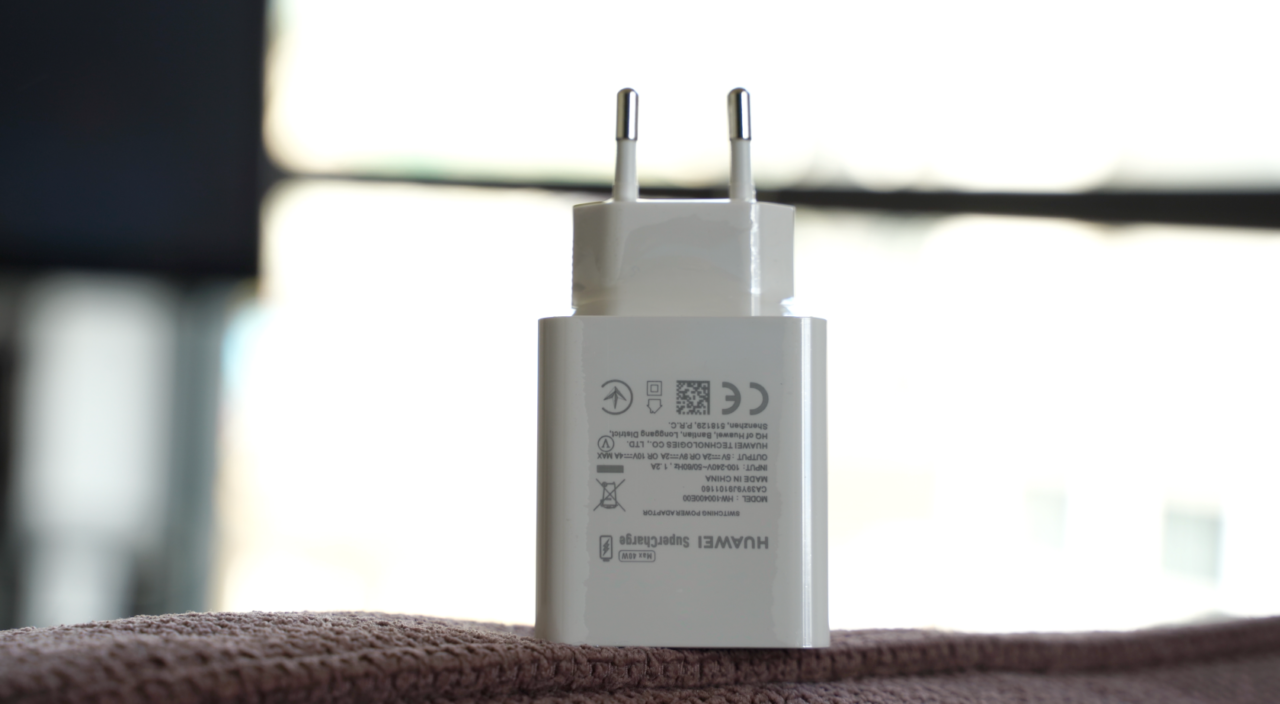 What's even more impressive is that the Huawei introduced a super fast 40W charging tech that allows you to charge the phone's battery up to 70% in just 30 mins. In other words, you can fully charge the phone in under 1 hour with the supplied super fast charger.
CONNECTIVITY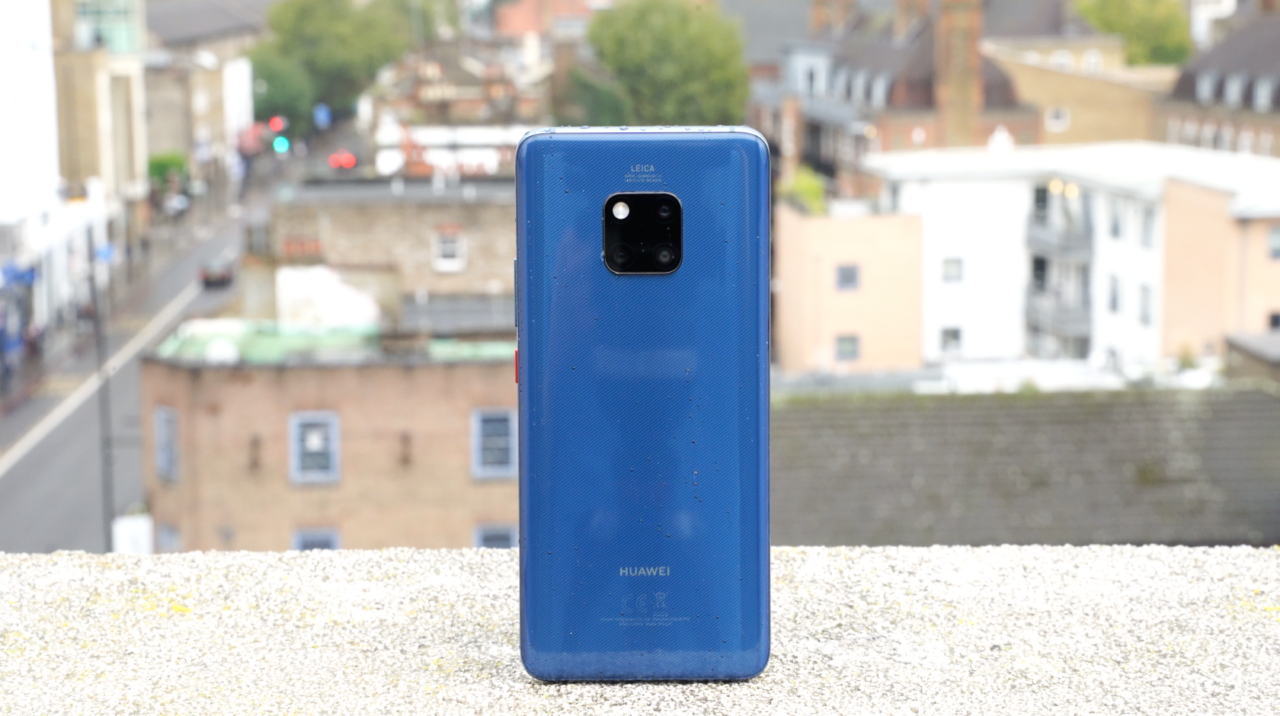 The Mate 20 Pro offers ultra-fast 4.5G network speeds, excellent signal reception, great call quality, super fast Wifi, and dual-frequency GPS that I found to be very accurate for both driving and walking. Also, there is NFC and plenty of sensors on board.
CONCLUSIONS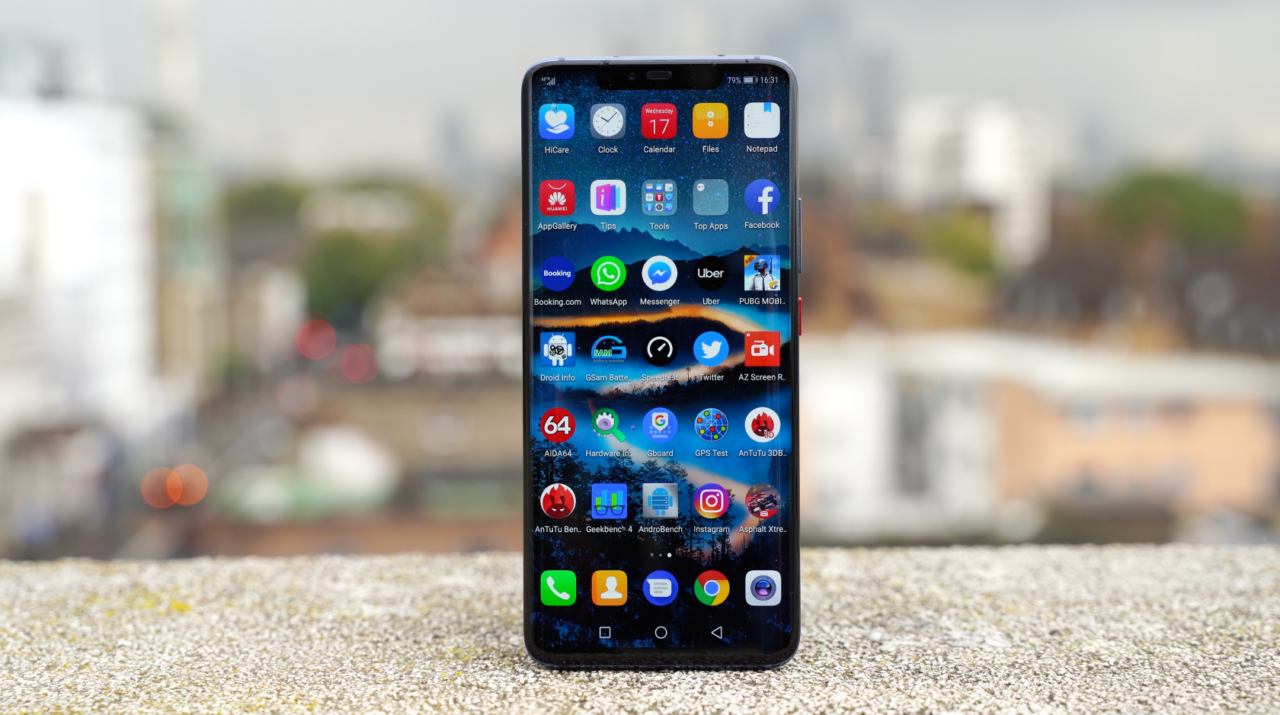 The Huawei Mate 20 Pro is an expensive phone but it offers plenty of innovative features and it might be one of the most complete smartphones the money can buy at the moment but there are a few caveats to consider.
I love the design, great build quality, sharp display, great overall performance, one of the best and versatile cameras, insanely good battery life, plenty of connectivity options and the phone is really comfortable to hold in the hand.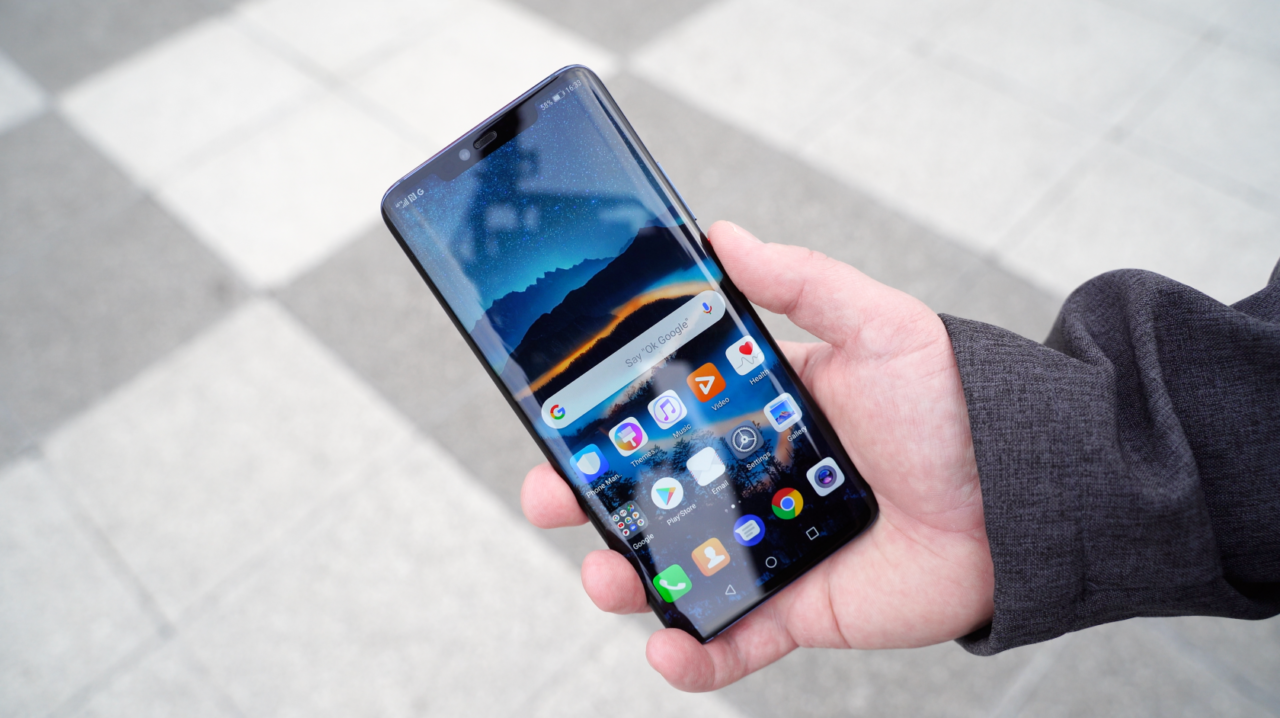 I also love Huawei for implementing plenty of innovative features like world's first 7nm CPU, an in-display fingerprint scanner, the speaker that is embedded in the USB-C port, reverse wireless charging, 40W super fast charging, the lens that is capable of 2.5cm minimum focusing distance and the new Nano Memory standard.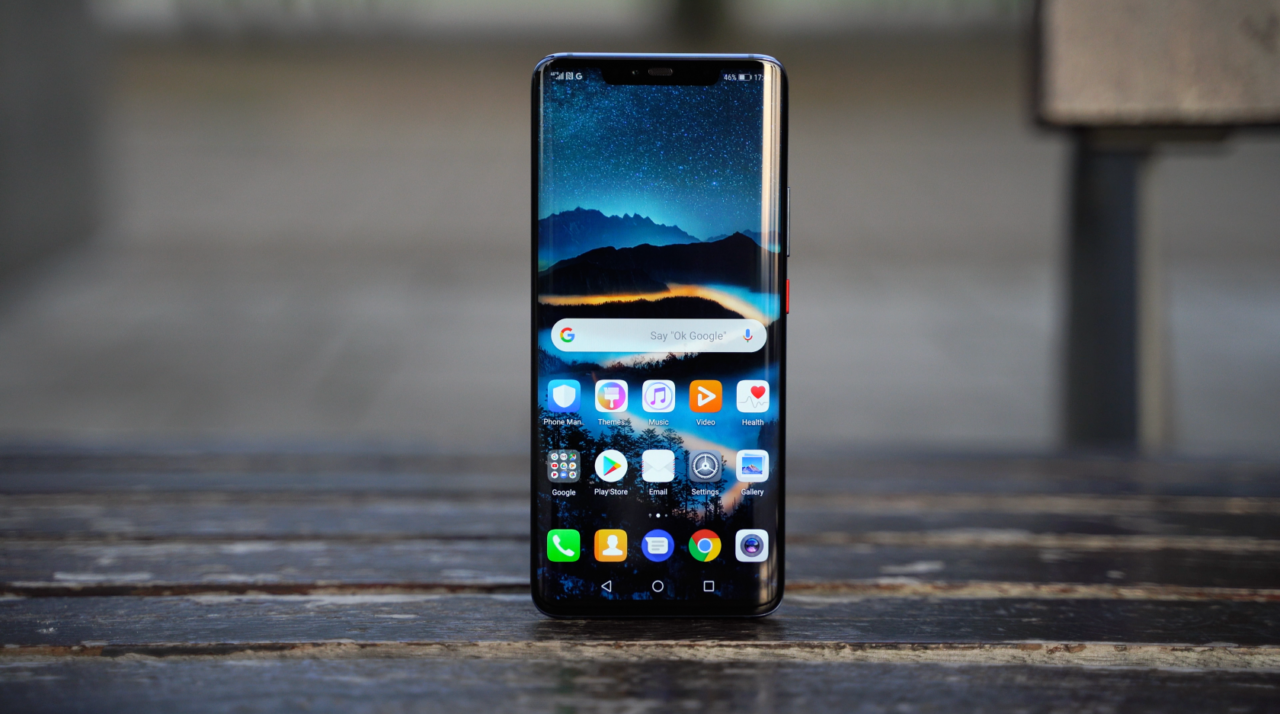 The downsides of the Mate 20 Pro include the lack of the headphone jack, not really impressive video quality using zoom camera but that may be improved with the future software updates since the phone still runs on an early software build.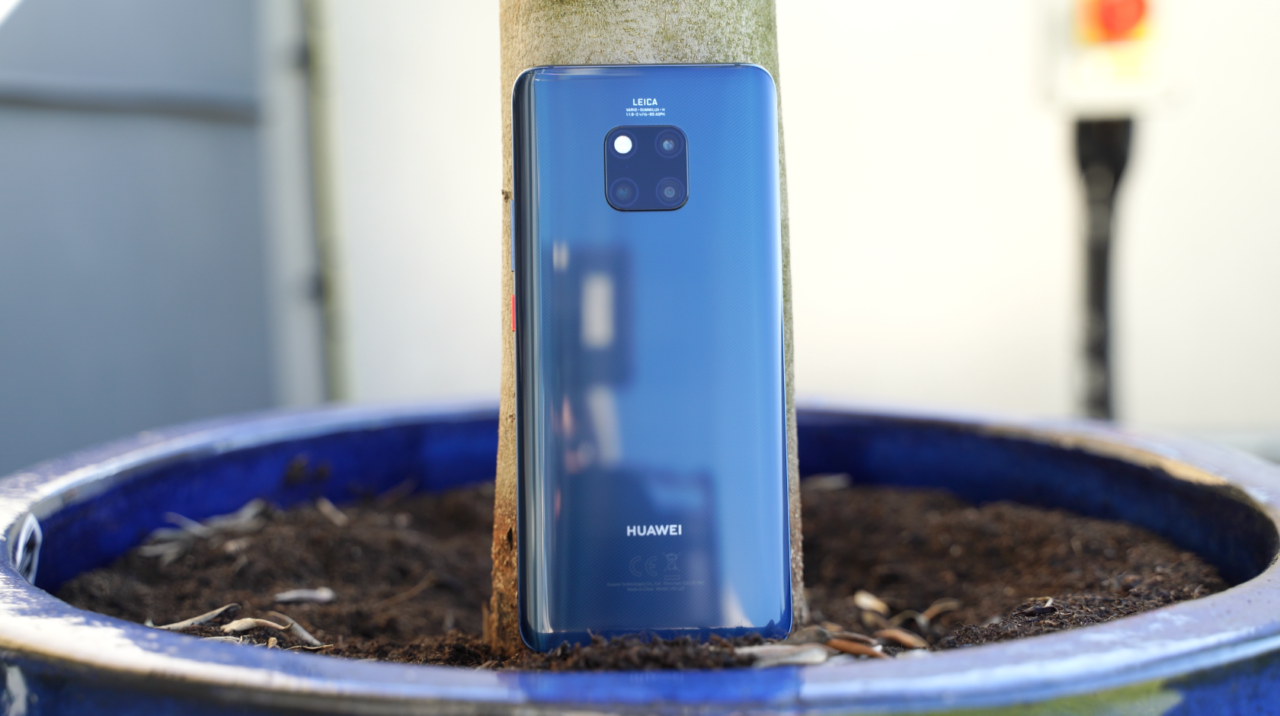 Other than that, the Huawei Mate 20 Pro is a true flagship smartphone that is just loaded with features, it has a ton of power and it is easily one of the best smartphones of 2018, despite a hefty price tag. In fact, this is my new daily driver for a reason and that says a lot as I'm usually very picky with each gadget I use.
Buy Huawei Mate 20 Pro at Gearbest
Buy Huawei Mate 20 Pro at Giztop