Here's Your Chance To Grab Banggood Super Snap Up Deals
by Vinay Patel ago0
As part of its recently kicked-off Snap-Up campaign, Banggood is offering buyers an opportunity to get their hands on a wide selection of products without emptying their pockets.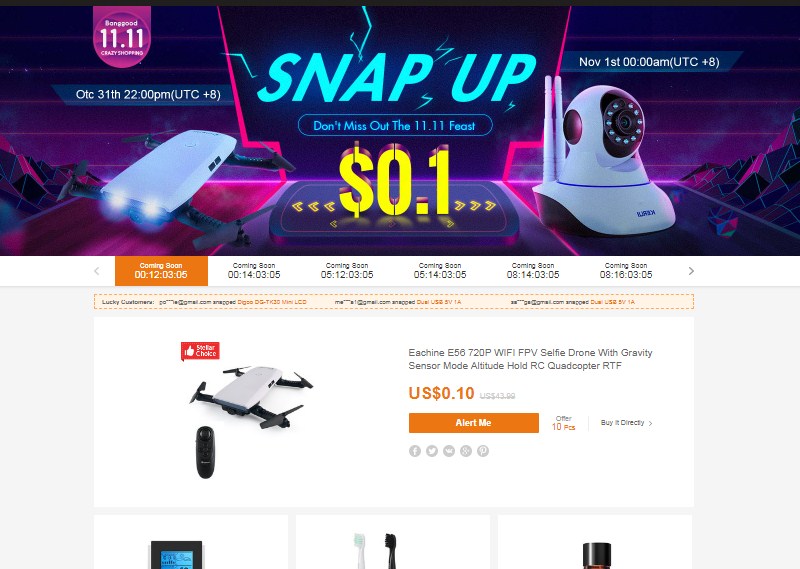 On the downside, the super low prices will be valid only for a limited quantity. Moreover, the chance of you grabbing a Snap-Up is very slim, given that a large number of people play it.
It is imperative for you to keep a track of countdown timer displayed on the product page in order to boost your chance of winning. It is also worth noting that you cannot use any other payment method other than PayPal for Snap-Up items.
In other words, if you do not have a PayPal account, you need to create it if you're interested in grabbing a Snap-Up.
However, if you still end up missing a Snap-Up, you can try again as soon as the next round of offers is made available. In order to ensure you make a great Snap-Up, you need to follow a specific process.
After activating your mailbox you need to set your default shipping address. The next step involves activating the 'Alert Me' button so that you receive a reminder 30 minutes in advance.
For the sake of an instance, you can activate the 'Alert Me' button for the Eachine E56 720P WIFI FPV selfie drone, which currently bears a price tag of $0.10. Regrettably, the offer is limited to only 10 pieces.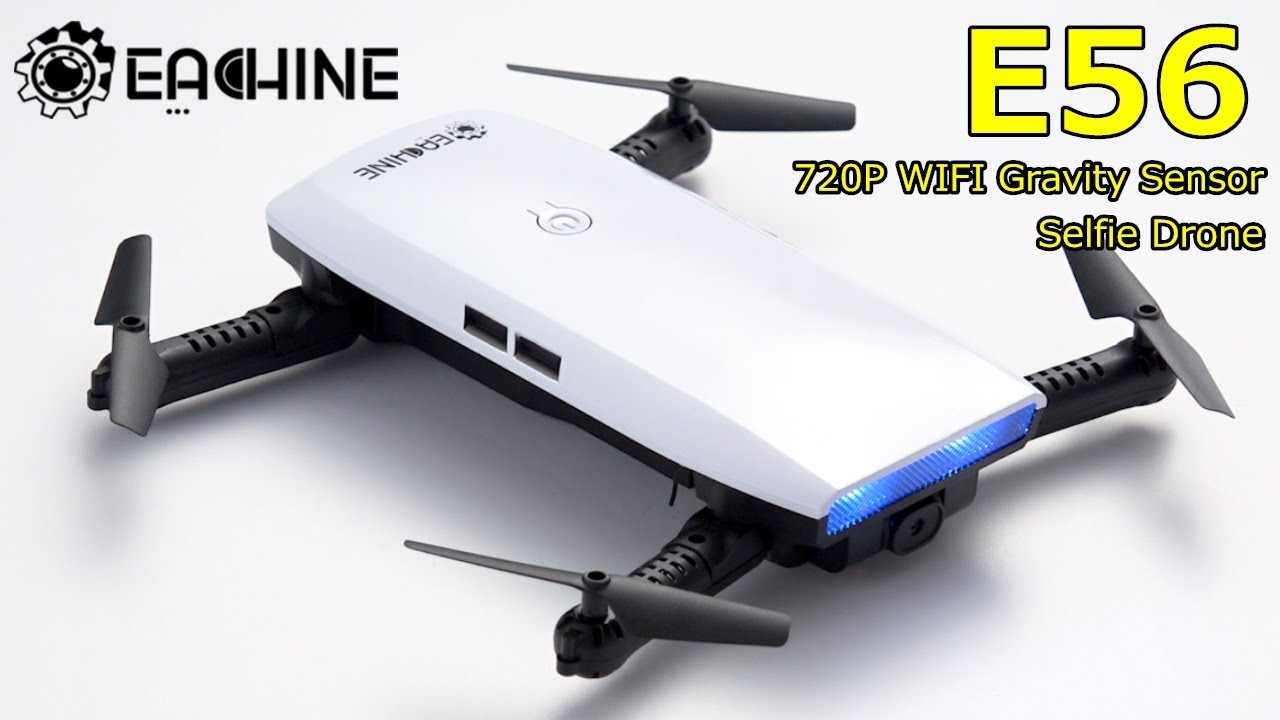 It is equally important for you to keep a track of the time. When just 1 minute is remaining, you need to reload the product page, select right specifics and start your Snap-Up by clicking 'Snap-Up Now' when times goes to 00:00:00:00.
Alternatively, those who aren't willing to wait can buy it directly by with the regular price. All you need to do now is to click on 'Continue Pay' and wait for a message confirming that your order has been placed to pop-up on your screen. Note that Banggood Ltd. reserves all rights.
You can click here to visit the promotion page and get a chance to win a Snap-Up. Names of the Lucky Customers are announced right under the counter. The next Snap-Up is slated to kick-off on November 1st at 00:00 am (UTC +8).
Check Out Banggood Super Snap Up Deals
Download Banggood App To Get A 10% Off App Coupon