Join Banggood's Group Shopping And Avail A Slew Of Unmissable Deals!
by Vinay Patel ago0
Staying true to its reputation for offering the best bang for your buck, Banggood is giving buyers an unmissable opportunity to buy in groups and save together on APP. So without further ado, let's check out the rules.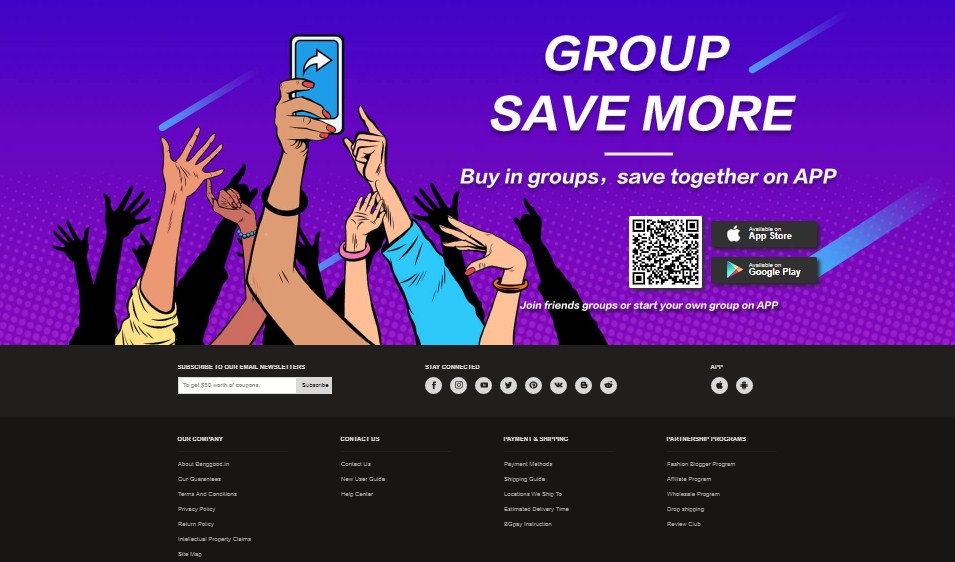 In order to take advantage of Banggood's Group Shopping promo, you have to invite one participant within 2 days (or 48 hours) after making the payment. However, it is imperative for you to bear in mind that only new users can be given the invitation to join the group.
Moreover, a new user can be a participant in a group only once. It is worth noting that the same device and ID will be counted as the same user. The platform will ship the products following the successful completion of the group.
You need to wait patiently for your goods to arrive. Note that the promo will operate on the first come, first served basis. As soon as you spell group success, Banggood will send a confirmation email.
Whether you're interested in joining friends groups or start your own group on APP, just click here to visit the promotion page.
Check Out Banggood's Group Shopping Promo
Mobile Users Can Click Here To Join Group Shopping