Get Up To 40% Off On Top-Branded Electronic Items On AliExpress
by Vinay Patel ago0
If you've restlessly been waiting for top brands to cut prices of their well-received electronic products, we got good news for you.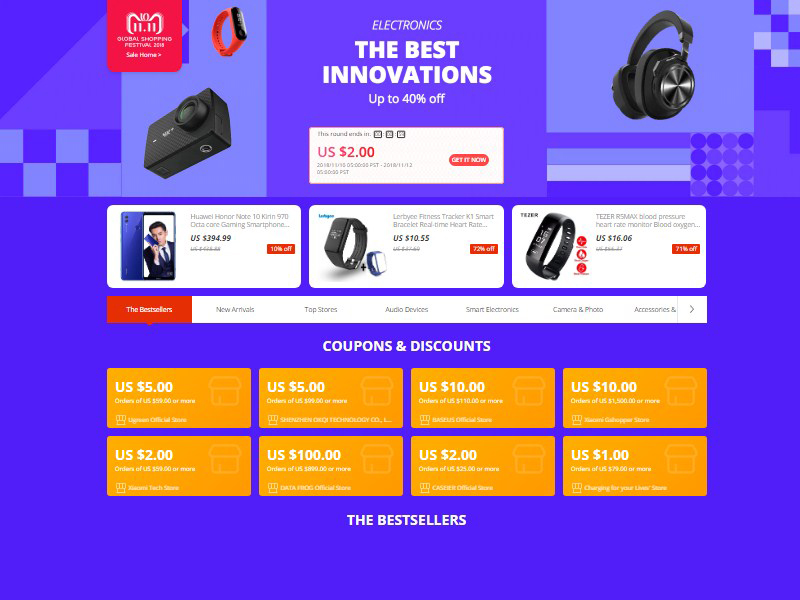 As part of the Global Shopping Festival 2018 promo, AliExpress has teamed up with a slew of popular brands to offer up to a whopping 40% off on various electronic items. The promotion has been split into multiple categories so that buyers can find what they're looking for without breaking much of a sweat.
Aside from taking advantage of the discounts, you can use a specific coupon code to save a considerable amount of extra money while checking out. The coupon will be activated on November 10th at 05:00:00 PST and it is slated to expire on November 12th at 05:00:00 PST.
You'll also be able to get a 10% off on the Huawei Honor Note 10, 72% off on the Lerbyee Fitness Tracker K1 Smart Bracelet and 71% off on TEZER R5MAX blood pressure heart rate monitor during this promotion. Moreover, you can use a specific coupon to save extra money if your order exceeds a given amount.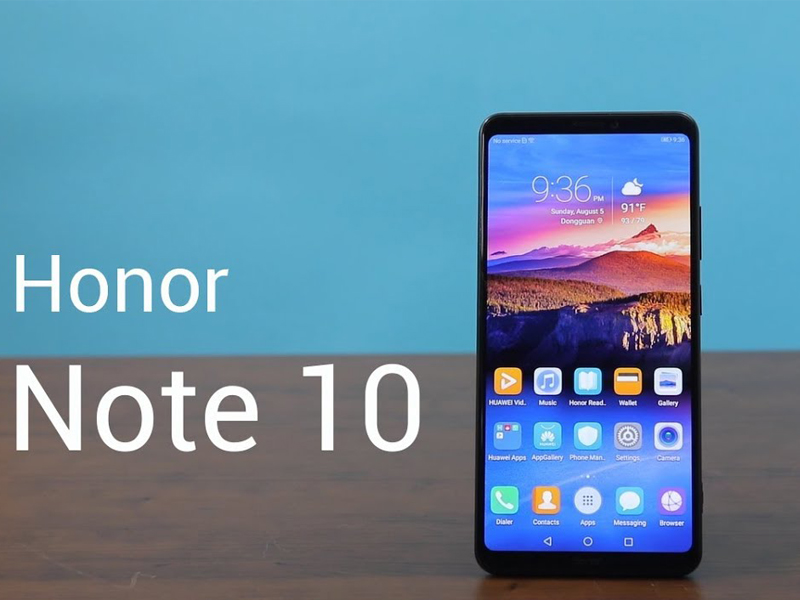 For instance, you can save $5 extra if your grand total exceeds $59 or more. The first category is called 'The Bestseller' and it features smartwatches, fitness trackers and a slew of other high-end electronic items. More importantly, you can buy the items featured in this category at heavily discounted prices.
The 'New Arrival' category includes miscellaneous items like the DOSS SoundBox Touch Control Bluetooth Speaker, Ugreen Earphone Case for Apple AirPods Silicone Cover and lots more. All the products included in this section are up for grabs at unbeatable prices.
The 'Top Stores' category features official stores of Shenzhen OKQI technology Co. LTD, ANKER, ColMi, VONTAR and a slew of other top brands. Each official store has been assigned a specific coupon that you can use to save additional money during the checkout process.
If you're a music lover, you might want to take a look at the next category dubbed, 'Audio Devices.' The section features top-end Bluetooth speakers, in-ear earphones, Bluetooth earphones and lots more.
Likewise, you can get great discounts on smart electronics, cameras, video devices, games, projectors and a myriad of other accessories. You can click here to visit the promotion page and take advantage of the discounts.