iPhone with 5G support could come with Intel modem in 2020
by Simran Singh ago0
It's been a year since companies have started marketing their efforts and approach for 5G technology. Every major manufacturer and service provider is advertising their works and trials for 5G network compatibility. Still, there's a lot more gap between these products and the actual 5G network standards. It might take another one year to bridge this gap. As in the US, major carriers have started investing heavily in the new technology, and Apple has also started thinking about it.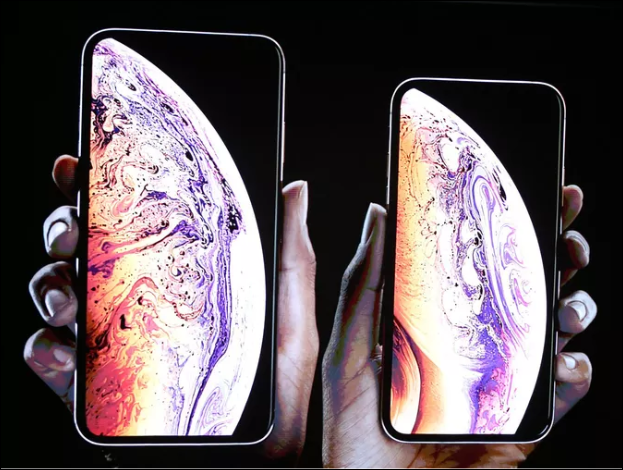 So, in order to get the most out of 5G network in the US, the Cupertino giant is partnering with different companies. As per the new report by Fast Company, it is believed that Apple will introduce 5G compatible iPhone in 2020 and will use the Intel's 10-nanometer 8161 modem. It is coming from a source who has proper knowledge of Apple's plans.
Well, this means Apple will cut ties with Qualcomm? As from past couple of years, Apple is utilizing the modems from both Qualcomm and Intel but, from next year it might cut ties with the Qualcomm.
Additionally, Intel is testing 5G support with its current 8060 modem chip, but results are not satisfactory, it is getting overheated. In order to make it compatible with the millimeter wave, an electromagnetic radiation spectrum for 5G between 30 -300 GHz, Intel needs to invent something else.
Although, Intel is confident to solve the issue and will cater a new 5G modem with advanced capabilities to support 5G. On the hand, Qualcomm is already in works with the X50 5G modem which will take place on various Android devices like Samsung, Xiaomi and Huawei.
Many Android Manufacturers might come with 5G support in 2019, but Apple's decision to postpone it to 2020 is not good news for some. Even, Xiaomi has launched Xiaomi Mi Mix 3 with 5G support, but we are unable to utilize it as the network carriers do not offer support for it.
Overall, all the things should work parallelly, the 5G network should be available first from the carriers, as then only a user can test it. Even, the services and other products should be mature enough to bring the 5G services to users.
We suggest taking this information as a pinch of salt in the ocean as nothing is confirmed. Even, we can't compare whether it is a good or a bad decision from Apple. We have to wait and watch for at least the next year before we start guessing anything.