A new Huawei phone with variants VCE-AL00 and VCE-TL00 have been spotted on the website of CMIIT and 3C authorities in China. The exact identity of the Huawei VCE-AL00/TL00 smartphone is not known yet. Since it carries support for 18W charging, it could be one of the upcoming high-end phones from the Chinese manufacturer.
The CMIIT listings of Huawei VCE-AL00 and VCE-TL00 does not carry any information on their specifications. Their 3C listings suggest that the device includes support for 9V/2A (18W fast charging). Last year, Honor had launched the Honor V10 as its first Kirin 970 powered smartphone by the end of November. Hence, it is being speculate that the Huawei VCE-AL00/TL00 could be the Honor V20 phone.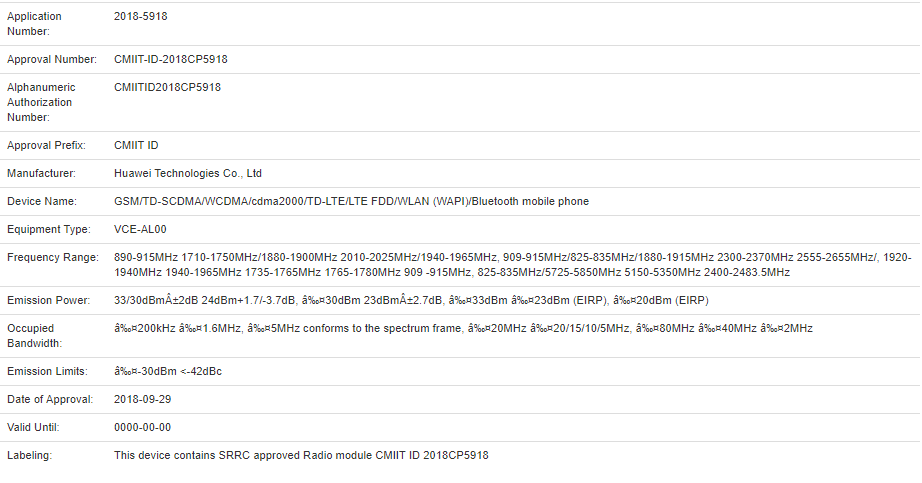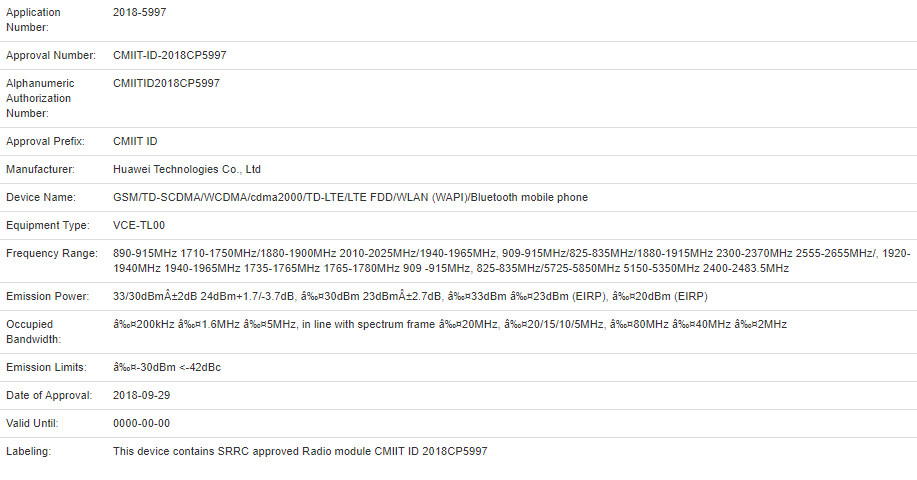 In the previous week, Honor had launched the Honor Magic 2 as its Kirin 980 SoC driven smartphone. The handset carries support for 40W fast charging. Since, Honor has included support faster rapid charging technology on Magic 2, it seems that the company may offer faster charging than 40W on Honor V20. Hence, there is no concrete evidence to prove the newly spotted device is Honor V20.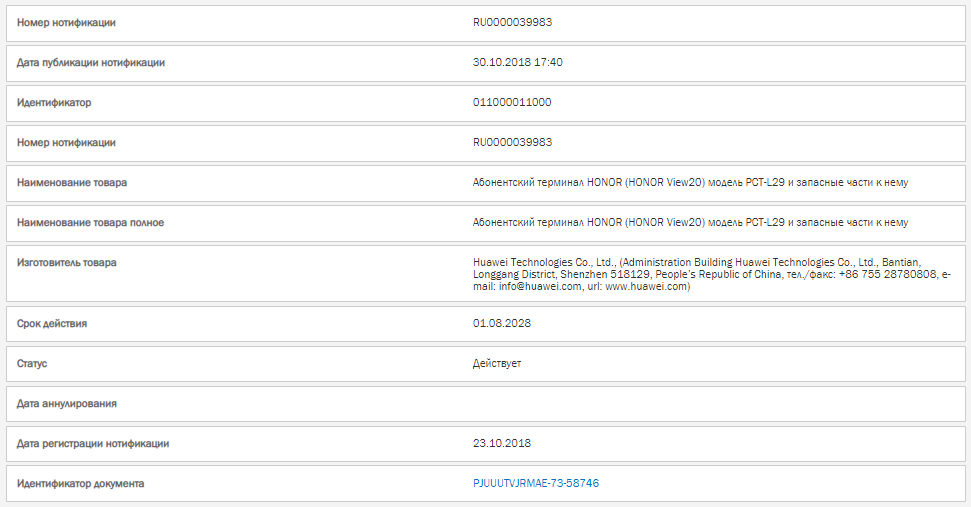 In October, Eurasian Economic Commission (EEC) had approved the PCT-L29 phone as Honor View 20. In China, the smartphone may debut Honor V20 moniker. The PCT-AL10 and PCT-TL10 models which could be the Honor V20 has been already approved by CMIIT agency in China. The PCT-AL10/TL10 model have not appeared on 3C and TENAA yet.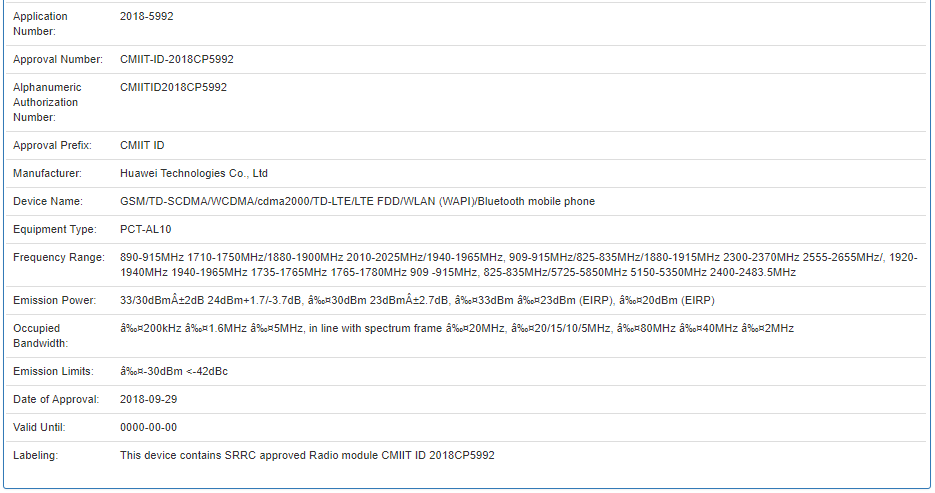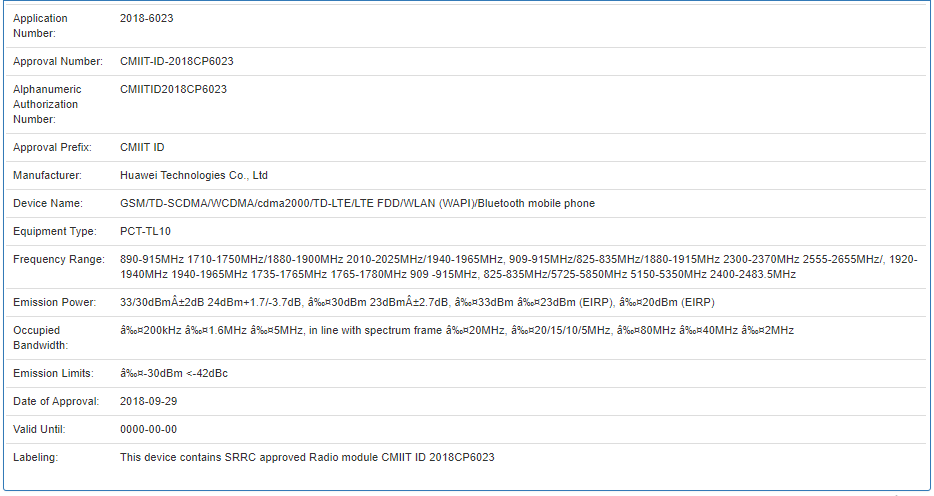 Read More: Huawei Finland to exchange faulty Mate 20 Pro units having green tint display bleed issue
Sine the end of the year 2018 drawing near, the arrival of the Honor V20 smartphone may not be far away. Soon, other Chinese authorities may carry listings for the V20 smartphone through which its specs and images may surface. Apart from Kirin 980 chipset, the handset is rumored to be equipped with the same 16-megapixel + 24-megapixel + 16-megapixel triple camera setup that is available on the Honor Magic 2 smartphone. It may also feature a waterdrop notch display like Honor 8X Max and come preinstalled with EMUI 9.0.