Pre-Order Xiaomi 70mai Dash Cam Pro For Only $59.99 On Banggood
by Vinay Patel ago0
If you're in the market for a cost-effective dash cam that helps you protect your car and warrants your safety by offering customizable mods, you might want to take a look at the 70mai Dash Cam Pro from Xiaomi.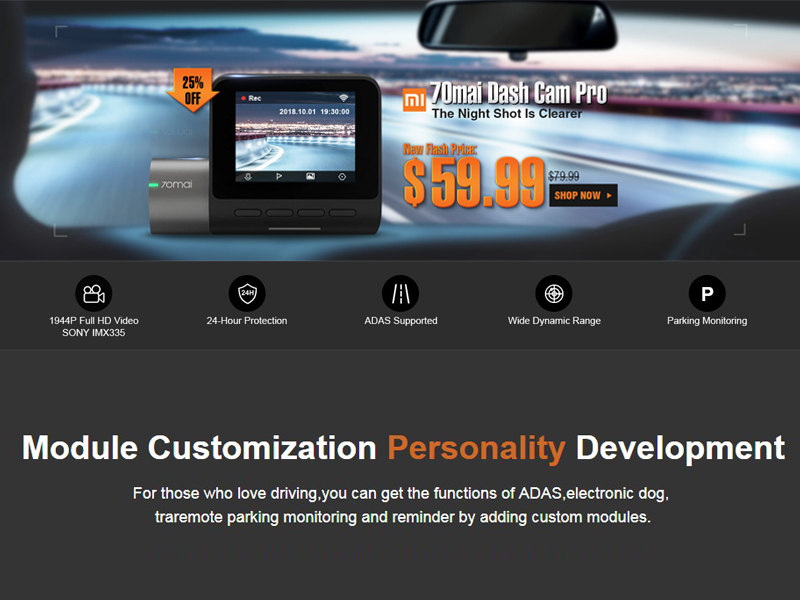 This newest member of the 70mai family has gone up for pre-order carrying a lowered price tag on Banggood. Before we divulge more details about the aforesaid discount, let us take a gander at the exceptional features that make the 70mai dash cam pro an irresistible in-car DVR.
Loaded with multiple functions, the 70mai Dash Cam Pro facilitates an unmatched, safer driving experience. Moreover, it features robotic arms that give you hands-free mobile charging and ensure safer driving, thanks to its gravity-linkage design.
On top of that, the 70mai Pro is capable of recording even during parking mode due to its time function and motion detection ability, supported by G-sensor. It produces superior picture quality and capture details. It delivers a 5.0MP, 1944 pixels resolution with WDR (wide dynamic range) that fine-tunes the exposure balance to capture accurate details in darkness and strong light for a clearer, vibrant image.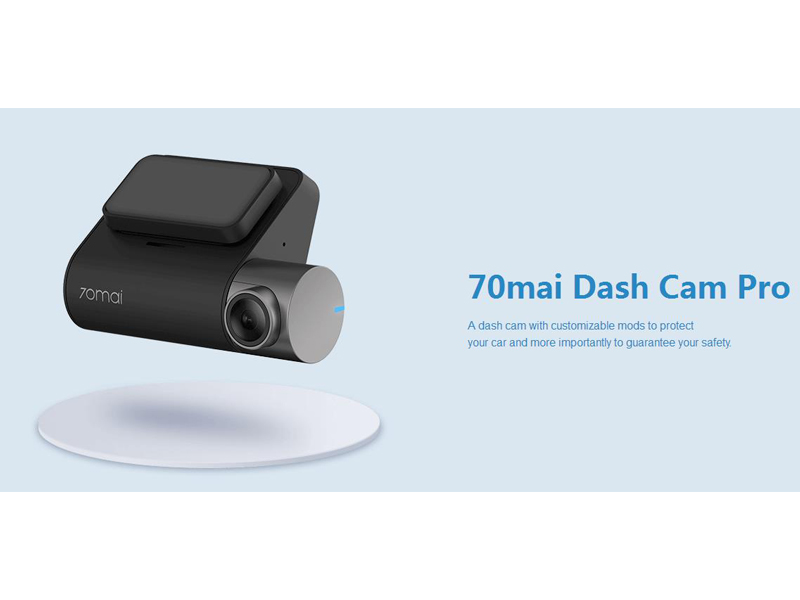 Aside from that, it produces real-time alerts when the driver deviates off the lane and is likely to hit another vehicle ahead. Moreover, the 70mai Pro minimizes the distortion or degradation of images and produces a clearer range of view while driving in smoke, snow and even haze environment.
While a feature-rich car DVR camera from a top brand would normally set you back a pretty penny on both online and offline stores, you can pre-order the 70mai Dash Cam Pro at a considerably lowered price of just $59.99 on Banggood, the Chinese online store that guarantees the best bang for your buck.
The 25% discount will be valid for the English as well as the Russian version of the 70mai Dash Cam Pro until November 4th. With only 199 pieces remaining for this promo, you can follow this link to avail the discount before the promo wraps up.