At the end of 2018, Xiaomi's sub-brand Mijia had introduced Mijia Induction Cooker with a price tag of 299 Yuan. The Chinese brand has now launched a new model named Mijia Induction Cooker Lite that costs 199 Yuan. The newly announced induction cooker lacks support for smart operation.
In terms of design, the Mijia Induction Cooker Lite looks similar to the previously announced induction cooker model. It features a round body that is not only compact but also lightweight. Inside, it is equipped with 156mm large coil and double layered design. It offers heating functions such as 2100w stir-fry large firepower, strong firepower, rapid temperature rise, and low power continuous heating.
The Xiaomi Mijia Induction Cooker Lite features a minimalistic knob that can be used by a single push and turn. There is 9-speed firepower sitting with LED available for each one. It takes only 0.5 seconds to turn on the device and rotate the knob to the desired setting. User can tap to pause and long press to shut down the Mijia Induction Cooker Lite.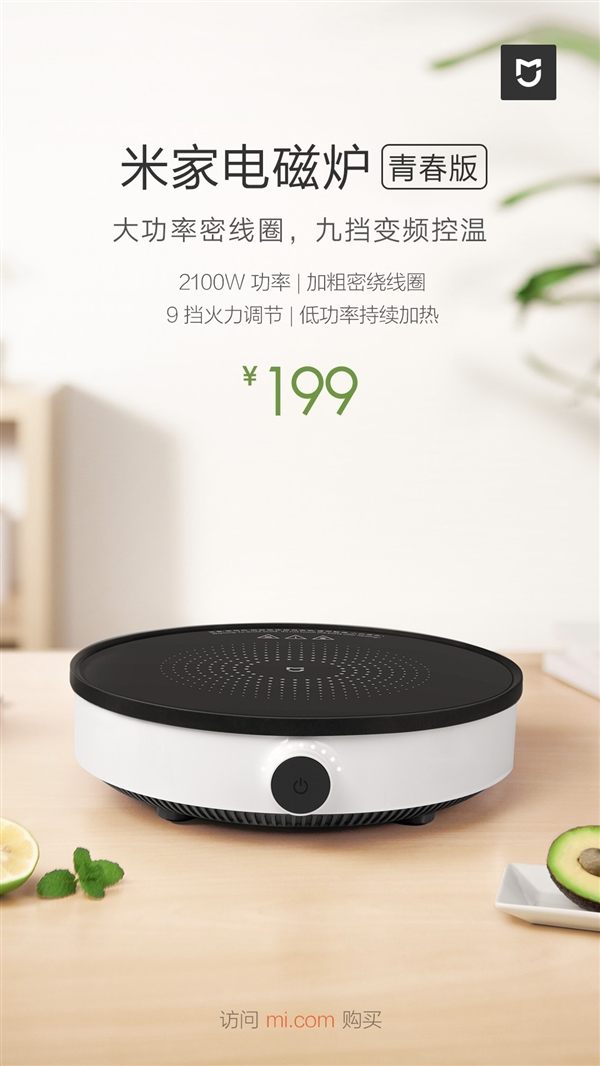 As mentioned above, the Mijia Induction Cooker Lite carries an affordable pricing of 199 Yuan. The cooker will be made available for buying starting from 12 AM on Nov. 11 through various online retailers in China. Mi Home stores in China will also begin the sales of the induction cooker at the same time. There is no word on the international availability of the device.