UMIDIGI kicks off 11.11 Global Shopping Festival with many new offers and deals
by Simran Singh ago0
As the shopping day is nearing, various brands and retailers in China are getting prepared for the 11.11 sale event. Similarly, UMIDIGI has kicked off discounts and new offers for 11.11 Global Shopping Festival. This year, UMIDIGI is here with some special discounts and several bargains for their fans. Users can avail these discounts at Aliexpress or Gearbest online stores.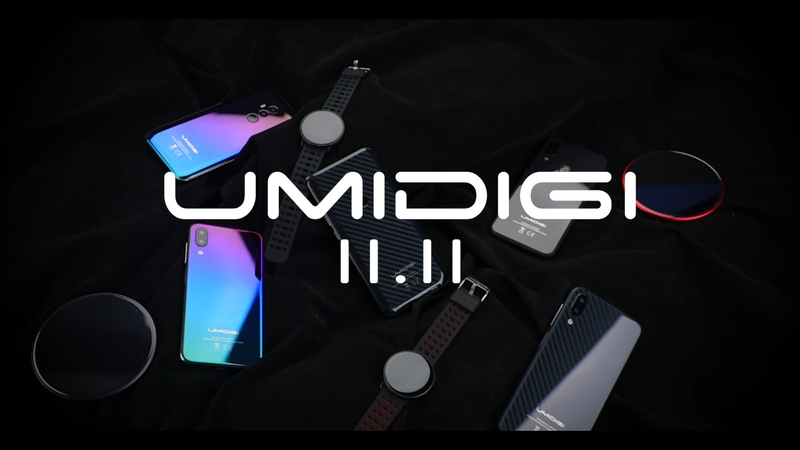 UMIDIGI has lined up several giveaways, discounted products, and promotional offers. The Chinese electronics maker will offer a discount almost on every product, with the maximum discount of over $100. At the 11.11 global sale festival, UMIDIGI products will be at their lowest record prices.
UMIDIGI is hosting few giveaways of A3 and Uwatch smartwatches. They have paired up 20 units of UMIDIGI A3 and 60 units of Uwatch for Giveaways which are slated to end on November 9th. You can have a look at the promo of the event sale below:
Several products such as UMIDIGI A3, Uwatch, Z2 Pro, Z2 Pro, Z2 series and One series will be available at huge discounts at 11.11 Global sale event.
Further, there are some special coupons, which will reduce the overall price of the product during checkout on Gearbest. Users can use these UMIDIGI coupons at Gearbest:
UMIDIGI Z2 PRO   coupon:GB$MPZ2PRO

UMIDIGI One         coupon: GB$MPONE 

UMIDIGI One Pro  coupon:GB$MPONEPRO 

UMIDIGI Z2 SE      coupon:GB$MPZ2SE 
Read More: Buy UMIDIGI Z2 Pro 4G Phablet For Only $319.99 On GearBest
These coupons are limited to 100 units, so you need to hurry up if you want to grab some good discount on UMIDIGI products on the sale day.
Also, don't forget to join the UMIDIGI A3 and UMIDIGI Uwatch giveaway.