ALLDOCUBE launches world's first Eye-care Childhood Education Robot
by Simran Singh ago0
After gaining momentum in the tablets and laptops markets, now ALLDOCUBE is entering other spheres. Recently, they have launched a Super AMOLED media tablet (Indiegogo Campaign link here) along with another deca-core Android Oreo tablet with 4G LTE support. ALLDOCUBE is expanding its wardrobe by introducing different products like 2K display M5-in-one tablet, its smaller version called M5S and  2-in-1 Windows tablet PC called KNOTE X.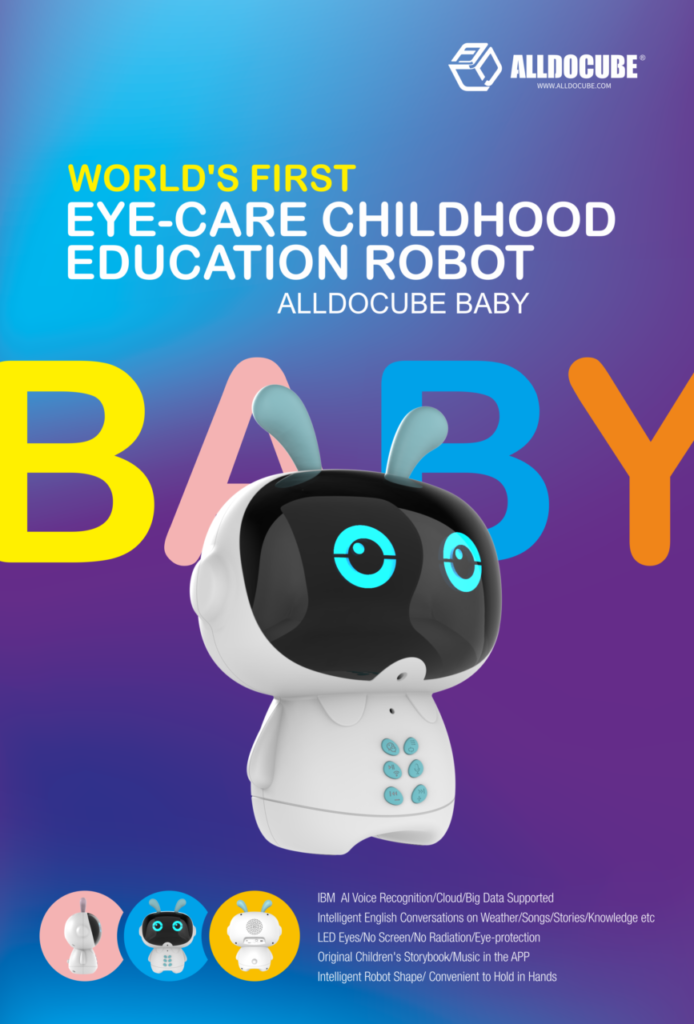 In a bid to add more variety to its portfolio, the Chinese company has added a new Children robot known as World's first eye-care Childhood Education Robot. ALLDOCUBE Baby is an intelligent service robot created especially for children. Specifically, it can be used for commercial use in education industries. It's size, appearance and design have molded for the children's use.
The Robot carries advanced AI features which offer companion services, communicate with children, education material for kids and can act as an entertainment piece for the whole family. It will help parents to get some respite who are already busy handling their day-to-day activities. It can help your toddlers to learn language by playing with it.
ALLDOCUBE Childhood education robot can interact with children in various ways. It can play songs, stories, knowledgeable facts, weather and many other things which will increase your child's knowledge.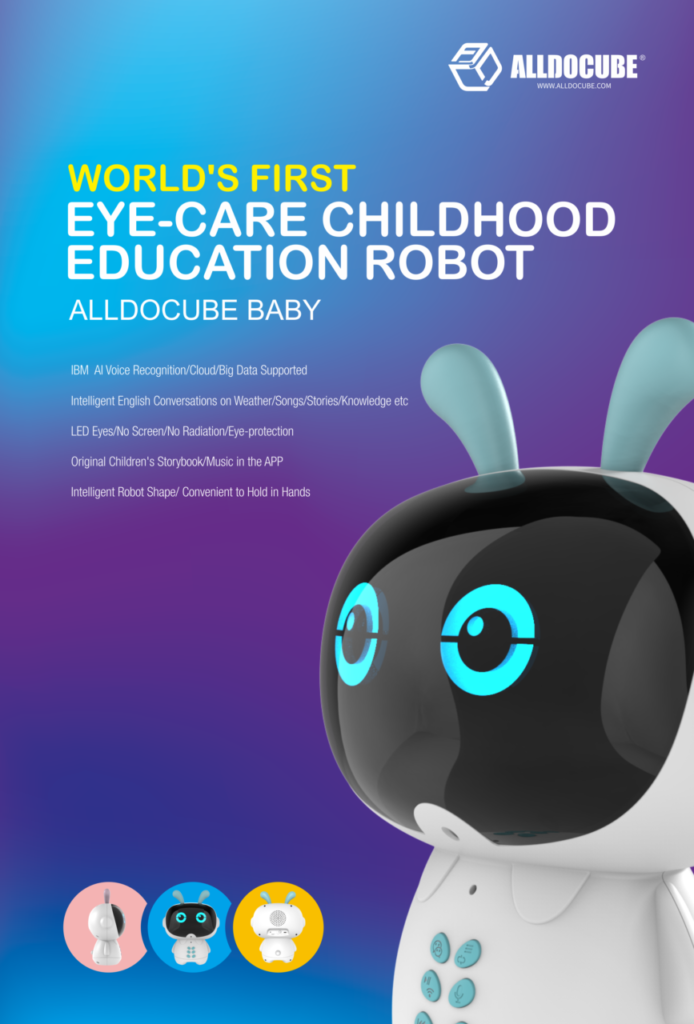 It uses IBM AI voice recognition services and can derive data from the cloud as it supports big data. Its ability to interact with the cloud has allowed it to cater to a different kind of data and help to initiate your child's language learning abilities. It can even read bedtime stories to your children.
Although, ALLDOCUBE Robot can be controlled via an Android and an iOS app. A user can play or store different things on Robot via the mobile app. It has two LED lights and is free from any kind of radiation. It has no screen, so there's nothing that would impact your child's eyes. ALLDOCUBE is saying that the Robot is purely safe for children.
It's pricing and other details have not yet revealed.