Check Out GearBest 11.11 Pre-Heat Singles' Day Best Deals!
by Vinay Patel ago0
Waiting for high-end products prices to drop? We got good news for you.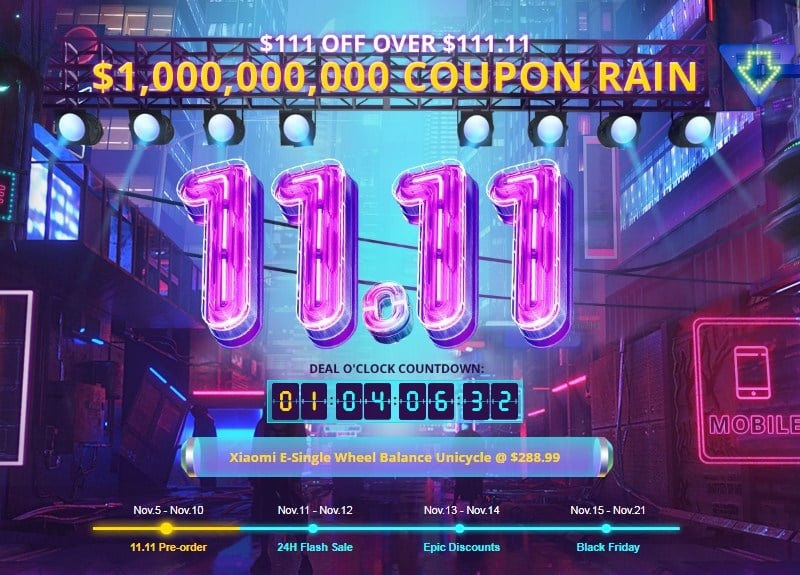 As part of its 11.11 sale, GearBest is doling out big discounts on a wide selection of items that usually carry steep price tags. Moreover, the promotion offers a slew of unmissable deals that cost-conscious buyers can take advantage of.
11.11 Sale Pre-Order Deals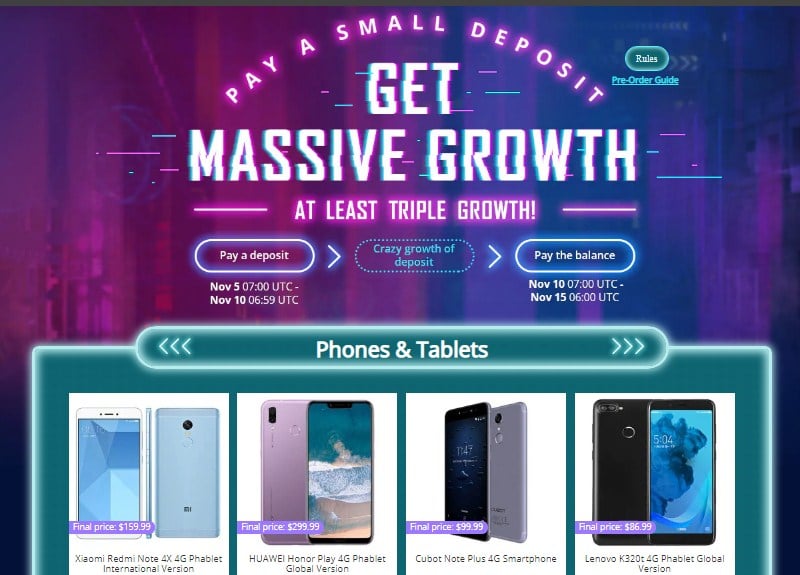 The deals have been split into multiple categories like Phones & Tablets, Computer & Office etc so that buyers can easily find what they're looking for. In order to purchase an item featured in any of the categories, you need to first make an initial deposit followed by the final payment.
To ensure you can take full advantage of these unmissable deals, GearBest provides a free bonus dubbed as a "deposit expansion" to increase your deposit. The amount varies from product to product, and it is imperative for you to pay the pending balance within a specified time frame.
In the case that you fail to make the pay the remaining balance before the deadline, GearBest will not only cancel the order but also retain the original deposit as well. You can follow this link to check out the rules and take a gander at all the products included under the 'Pre-Order Deals' section.
11.11 Sale Coupon Rain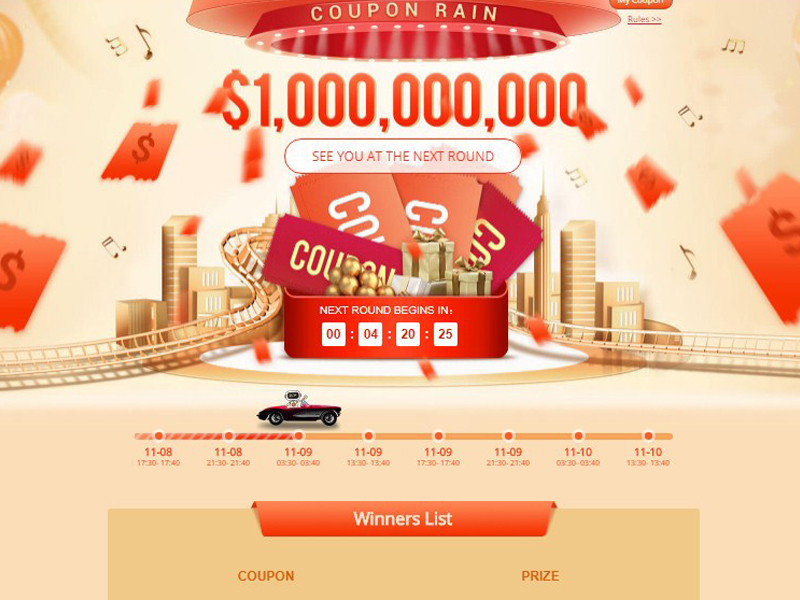 Alternatively, you can capitalize on the GearBest's Coupon Rain, which will be available until November 14th. Note that all coupons that are up for grabs in this category will expire on November 14th as well so those who are interested in participating must first log into a verified GearBest account.
Every user will be given a single chance to play the GAME in each round. Regrettably, every wave of Coupon Rain will not last for more than 10 minutes and users can only play for 10 seconds and try to grab the coupon during each round.
If you manage to win a coupon, it will be accessible under the 'My Coupon' section of your GearBest account, but the site can amend the guidelines of this activity. You can visit this link to check out more about the 11.11 Sale $1,000,000,000 Coupon Rain promotion.
11.11 Sale Luck Bag Game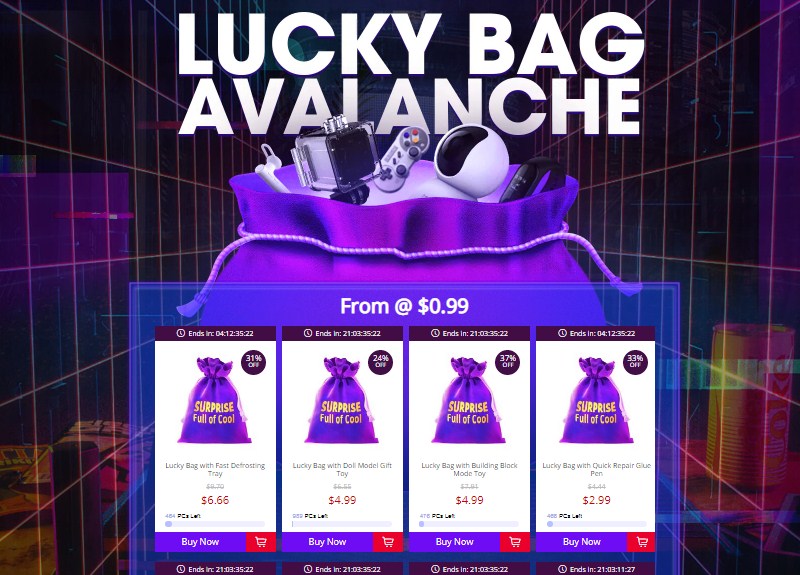 Do you like surprises? GearBest's Lucky Bag Avalanche activity will definitely strike you with awe. The promotion features numerous lucky bags that you can buy at considerably lowered prices. However, the exact content of the bag has been kept under wraps.
For instance, you can get a significant 76% off on a lucky bag having content worth $41.49. Thanks to the discount, you can now buy it at a reduced price of just $9.99. On the downside, the product description just reveals that the item you're buying is Casque Bluetooth.
Likewise, you can go for Lucky Bags with a OnePlus 6 Protective Case, a Micro SD UHS 32GB, an Electric Toothbrush and lots more by heading straight to this link. Note that each Luck Bag will only be available at a discounted price for a limited period of time.