Realme announces ColorOS 5.2 and monthly updates for Realme 1, 2, 2 Pro, and C1
Realme, the sub-brand of Oppo, is having an impressive run in the Indian market since its debut, thanks to its aggressive pricing. Post its success with hardware, the company now seems to be focusing on crucial factors for the smartphones — software and regular updates. The company has announced a new ColorOS 5.2 update for all its smartphones — Realme 1, 2, 2 Pro, and C1.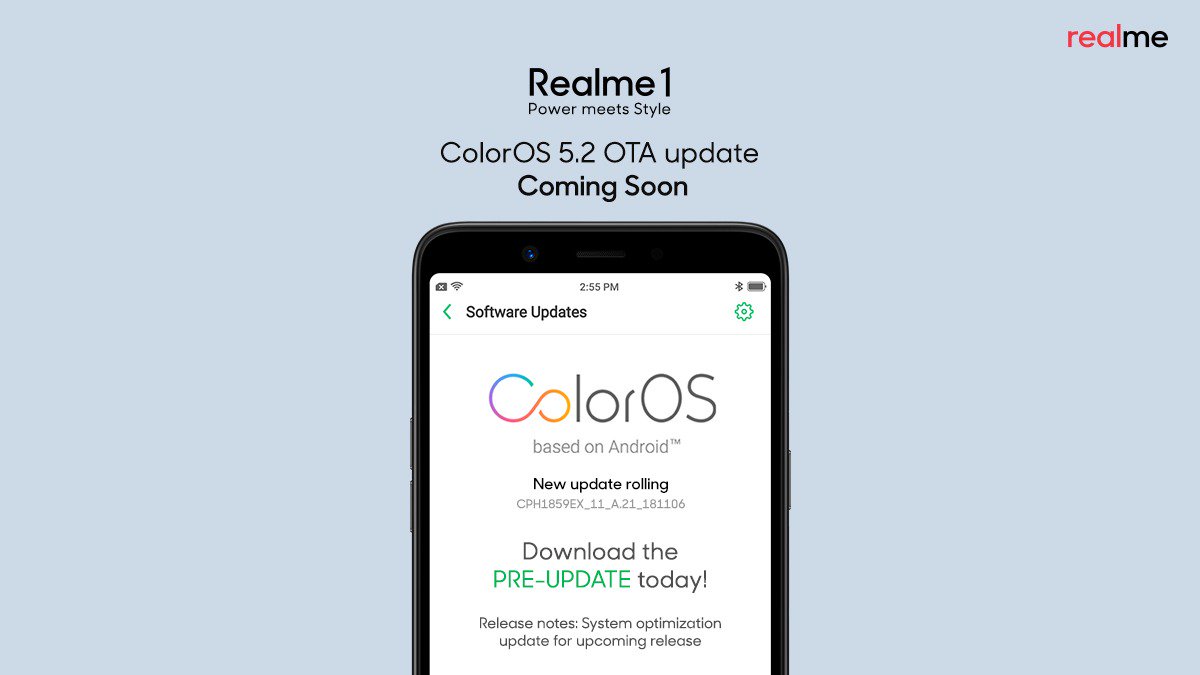 Realme 1, the company's first smartphone, received an OTA update that enables the device to get ColorOS 5.2 update. The device will receive the actual ColorOS 5.2 Beta update from November 16 with fixes for developer options' flashing, single-swipe notification dismisses, and a headset icon. The public update will start rolling out shortly after 25th November.
The new software update for Realme 2 and Realme C1 will also include the November security patch, along with hotfixes to the Android operating system and Realme's own security fixes. While both the devices will receive ColorOS 5.2 update in due course, the company has revealed a specific timeline.
The Realme 2 Pro is slated to receive an OTA update on 20th November which will make the device ready for the upcoming ColorOS 5.2 Beta. However, a statement from the company regarding the ColorOS 5.2 update suggests that the update won't be released immediately and that there could be a delay.
The ColorOS 5.2 features a new user interface which aims to give users a more smart and efficient experience. It also has a smart assistant that helps with a lot of things from object recognition to code scanning, app prediction, and even payment and smart driving mode.
Read More: Realme increases pricing for its Realme 2 and Realme C1 smartphones in India
Oppo has also introduced a 'Smart Bar' in the newer version of the OS, which enables users to switch between apps, transfer files, reply message, or take screenshots when playing a game or watching a video, without interruption. To know more about the ColorOS, head on to its official landing page.
(Source)