6 Absolute Must-Have Gadgets For Your Huawei Mate 20 Pro Smartphone!
by Vinay Patel ago0
All set to get your hands on Huawei's recently launched Mate 20 Pro? Here are 6 gadgets that are absolute must-have for your new smartphone.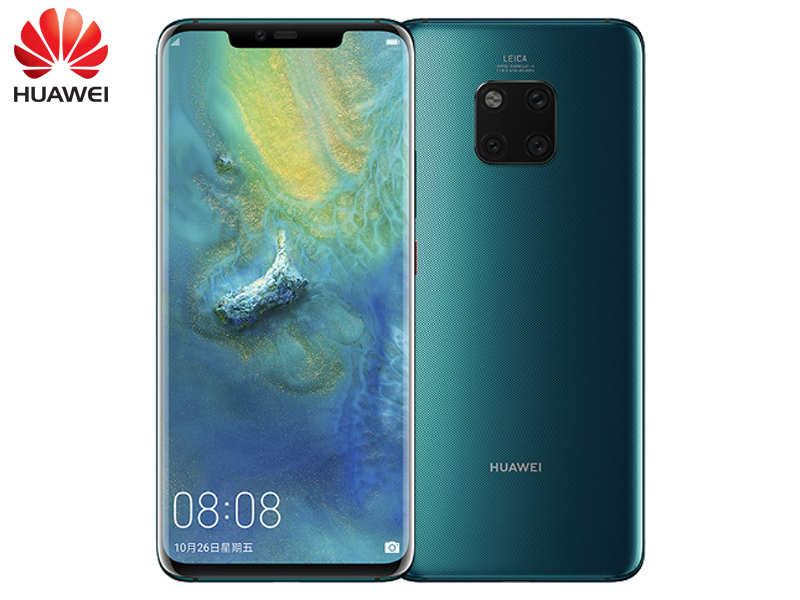 Huawei Mate 20 Pro
The Mate 20 Pro was launched earlier this month and you can get the 6GB RAM+128GB ROM model of the smartphone on Giztop if you're willing to shell out $899. Alternatively, you can go for the slightly variant that comes with 8GB RAM and offers a hearty 128GB and will set you back $1,099.
Moreover, you can choose from a wide selection of color versions including black, emerald green, midnight blue, twilight, and pink gold.
You can head straight to this link to check out more details about the Mate 20 Pro smartphone and buy it along with your favorite accessory from the list given below.
Official Smart View Flip Leather Case For Huawei Mate 20 Pro
Made with Premium PC+imported PU material, this smart view flip leather case is an ideal accessory for your Mate 20 Pro smartphone. While it usually carries a $45.99 price tag, you can now buy it for just $43.99 on Giztop.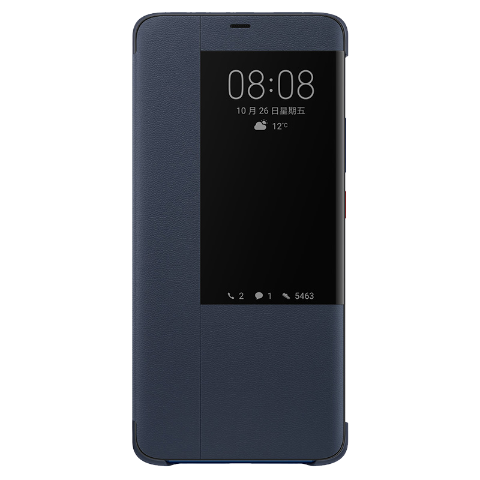 Moreover, you can choose between dark blue, black and pink color versions. This leather case protects your Mate 20 Pro from dust and gives it an all-around protection without emptying your pocket. You can follow this link to buy it for a lowered price.
Huawei Nano-Memory Card
The Huawei nano-memory card boasts impressive transfer speeds of 90MB/s despite being 45% smaller than a micro-SD card. It comes in 3 storage capacity options including 64GB, 128GB, 256GB on Giztop and it is compatible with the Mate 20, Mate 20 X, Mate 20 Pro smartphones.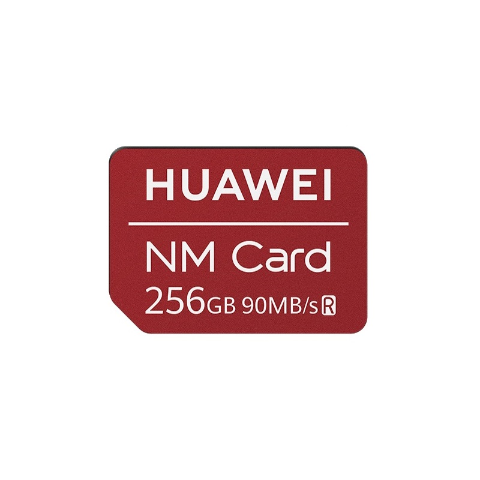 The 64GB storage version of the Huawei Nano-Memory Card will set you back $39, while the 128GB option carries a $78 price tag. If you're interested in buying the 256GB storage capacity memory card, you'd need to shell out $148.
You can click here to buy it now.
Huawei SuperCharge Car Charger (Max 40W)
This Huawei-branded car charger features dual USB Type-A output ports that you can use to charge 2 devices at the same time with a maximum output power of 40W. The device offers compatibility with multiple quick charge protocols.
Furthermore, the SuperCharge Car Charger is capable of instantly charging selected flagship smartphones from Huawei and Honor at 10V4A 40W. On top of that, supports Qualcomm® 9V2A & 5V2A & 5V4A Quick Charge.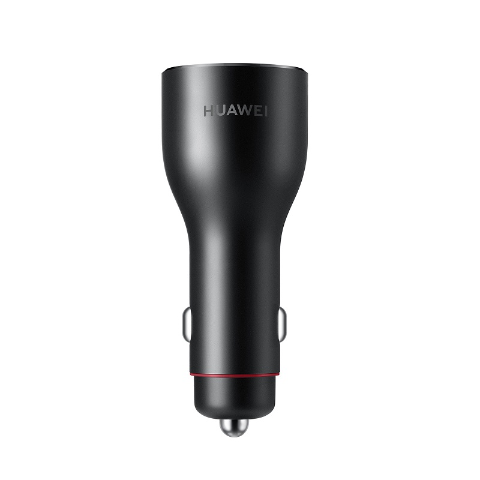 The device is designed to work with Mate 20 Pro, Mate 20 RS, Mate 20, Mate 20 X, P20, P20 Pro, P10, P10 Pro, Mate10/9 and a slew of other smartphones that support quick charge feature.
If the SuperCharge Car Charger has stirred your interest, you can buy it for $39.99 on Giztop by heading straight to this link.
Betop G1 Bluetooth Game Controller for Huawei Mate 20 Series
Designed exclusively for Huawei Mate 20, Mate 20 Pro, and the Mate 20 X smartphones, the Betop G1 is an easy-to-connect gamepad. It uses a Bluetooth 5.0 (NORDIC Bluetooth 5.0 chip) for wireless connectivity.
Moreover, this Gamepad draws its juices from a non-removable lithium battery 400mA that offers up to 25 hours of continuous playing. The device is compatible with Android mainstream games and its dimensions are 96*89*26.5 mm.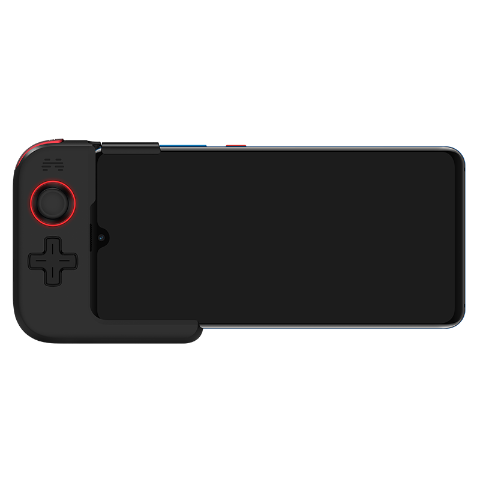 While you'd usually spend a lot of money on a Bluetooth game controller, the Betop G1 can now be yours for a heavily discounted price of just $54.99 on Giztop. Note that the device usually sells for $56.99.
You can visit this link to buy the Betop G1 for your Huawei Mate 20 series smartphones.
Official Protective Waterproof Diving Case For Huawei Mate 20 Pro
The Huawei Mate 20 Pro is without an iota of doubt one of Huawei's most awe-inspiring smartphones and it is given that the phone's owner would want to protect it from any sort of damage. That's exactly where this protective waterproof diving case comes into the picture.
Made using a premium waterproof material, this gadget is a great choice for adventure junkies who engage in water sports like snorkeling, swimming and a slew of other outdoor sports. Even with the case on, users can easily control the phone with the help of the buttons that are located at the sides of the case.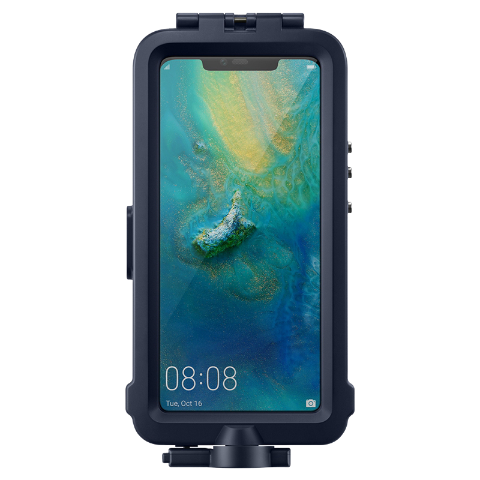 The Protective Waterproof Diving Case For Huawei Mate 20 Pro normally sells for $109.99, but you can now buy it at an unbeatable price of just $106.99 on Giztop.
You can head straight to this link to avail this big discount before the promo comes to an end.
NILLKIN 3D CP+MAX Anti-Explosion Glass Full Screen Protector for Huawei Mate 20 Pro
The NILLKIN 3D CP+MAX provides an all-encompassing protection to your Huawei Mate 20 Pro smartphone without burning a hole in your pocket. This gadget is currently up for grabs for just $12.99 on Giztop and you can get it by following this link.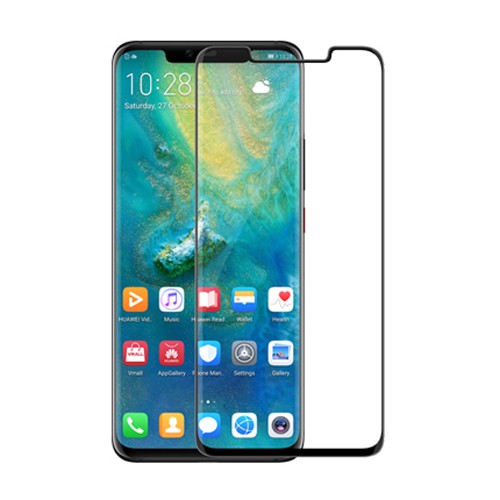 This screen protector adopts HARVES nanotechnology for an unmatched defensive performance. It is made using Japan imported AGC glass material that makes it anti-fingerprint, anti-acid. oil Resistance and alkali capabilities.