OnePlus' first gradient colour variant, the OnePlus 6T Thunder Purple now on open sale
OnePlus released a Thunder Purple gradient variant of the OnePlus 6T during the flagship phone's China launch. The new variant comes as a surprise addition to the Midnight Black and Mirror Black variants that were announced in New York earlier on. It also happens to be the first gradient hue that the company would be releasing. The BBK holding company has now announced via a tweet that the OP6T Thunder Purple is now on open sales in China. The tweet contains a link that redirects users to the product page on OnePlus' website.
Thunder Purple open sales start now! https://t.co/alS5oO1FAC pic.twitter.com/kowgAhLAGL

— OnePlus (@oneplus) November 15, 2018
The OnePlus 6T Thunder Purple comes with a frosted glass back with deeper colours on the upper part around the camera while the lower part comes in purple. The darker colour and purple combination is a reflection of a dark sky briefly illuminated by lightning which gives it a purple appearance. The front also has black bezels just like the other variants. Aside from the frosted glass Thunder Purple gradient back, the device shares the same specs as the Midnight Black and Mirror Black variants. It is available only in 8GB RAM and 128GB storage coming with a price tag of $579.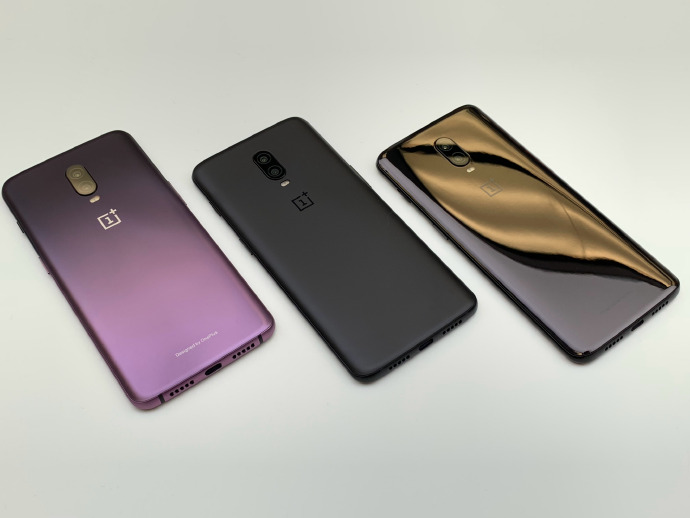 Read Also: OnePlus 6T Thunder Purple Looks Really Beautiful in our Hands On!
OnePlus 6 was never released in any gradient colour despite the growing popularity of that styling since the Huawei P20 Pro was released with such design. The OP6 only had a Flame Red and Silk White colour variant, aside from the Midnight and Magic Black. The company has perhaps realised that a shift to gradient hues on flagship models among its competitors is fast gathering momentum. We're sure more of such would follow, if not on the OP6T but on its successor.
(source)