One Mix Yoga 2 Pocket laptop carrying Intel Core M3 and 8GB RAM launched, Priced $629.99
by Simran Singh ago0
As the usage of laptops and mobile phones are taking up to new levels, so are the different users who are looking for different dimensioned devices for daily use. Every set of consumers have their own choices regarding the size of the smart devices. In order to cater to these of folks, manufacturers have also started developing different sized devices. The latest is the One Notebook aka One Mix 2 Yoga pocket computer which carries a 7-inch screen with a mechanical keyboard. It can easily fit in your pocket and gives you full laptop-like experience.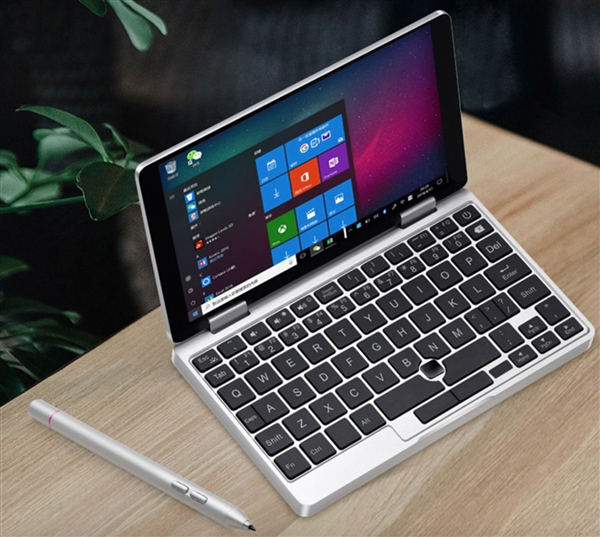 One Mix 2 Yoga is a small Pocket Netbook device which measures 18.2x×11.0×1.7 cm when folded. We can term it as a small tablet or phablet device which carries a 7 inch IPS display with a resolution of 1920×1200 and a mini full mechanical keyboard. In order to improve productivity, One Netbook carries support for touch operations. It will improve overall efficiency as along with touchpad, and the user is given another option to interact with the system.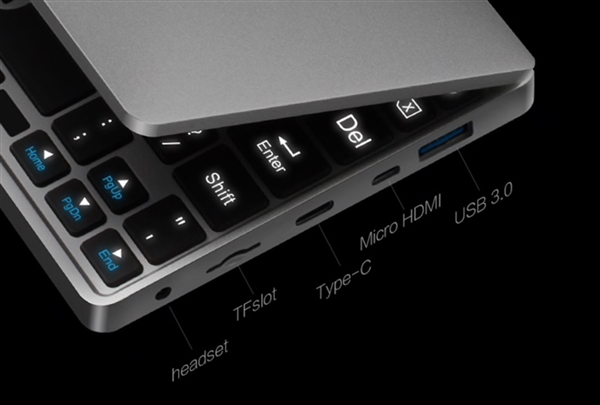 We can say it a 2-in-1 laptop as it can run all desktop based program with ease. Internally, One Mix 2 yoga carries an Intel Core M3-7Y30 processor carrying a dual-core four-thread design with the frequency of 1-2.6 GHz, an integrated Intel HD 615 GPU. Its thermal design power consumption is 4.5W which is lowest in the Intel core family. It can perform your daily tasks quickly and efficiently.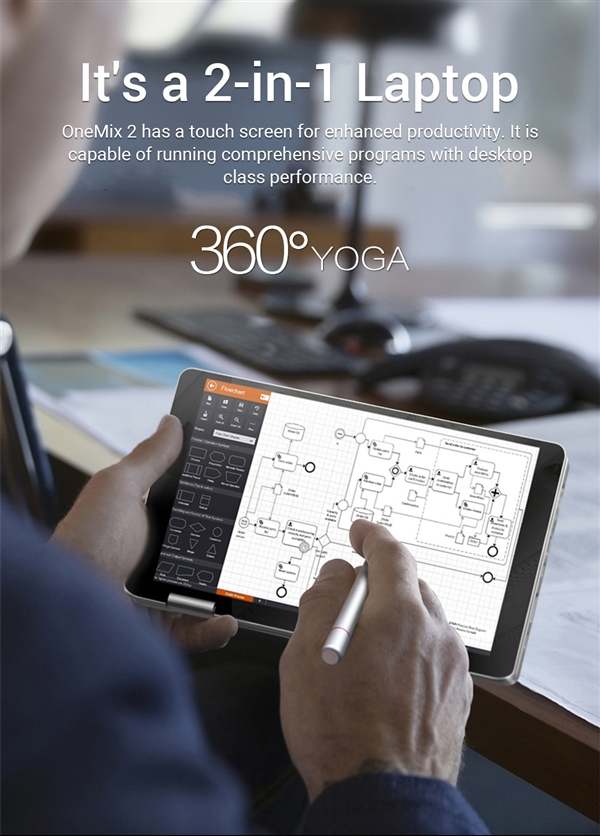 Further, there's a 3 GB RAM with a 256 GB SSD for a much faster experience. It supports dual-band Wi-Fi, Bluetooth 4.0 and Windows 10 onboard. You will get a 3.5 mm audio jack, a micro HDMI port, a USB Type-C port, and microSD card reader on the sides of the device.
There's a 6500 mAh battery which can withstand 8-10 hours of continuous work. There's a fingerprint sensor for authentication and a 2048 level Orginal stylus. You can own it for the price of $629.99.