Meizu to release an adapter with independent music chip inside
Recently a question from a fan on the Meizu community prompted Meizu's founder J. Wong to reveal an upcoming innovation from the company. The fan had inquired if the Meizu 16S design will restore the use of independent music chips. The fan also complained that the Meizu 16th Plus is good, but the music output isn't really impressive and hopes the Meizu 16S will be better.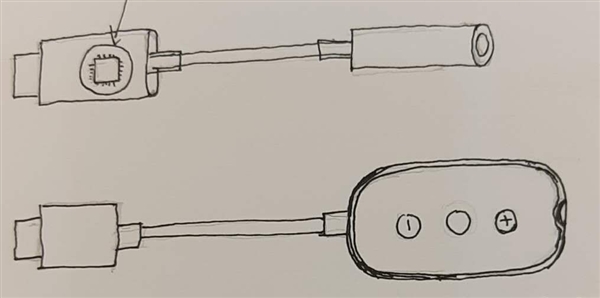 In his response, Meizu's founder Huang Zhang, also known as Jack Wong, disclosed that the company will release an adapter with an independent music chip. Mr J. Wong had earlier disclosed that a mobile phone with a built-in music chip is a low-cost simple HiFi, and the cost of a good HiFi is many times higher than what the phones sell for. The company founder also shared a sketch of the technology embedded on a Type-C cable as well as a Type-C to 3.5mm adapter. The technology on a Type-C cord will give consumers a better choice, and the sound quality can be better. He also disclosed that the related accessories are already in development.
Read Also: OPPO's foldable phone design patent approved
As for the much-talked-about Meizu 16S, Mr. Wong disclosed that the smartphone will be unveiled in May next year and will continue with the design of the Meizu 16. On the core configuration, it will be equipped with the unannounced Qualcomm Snapdragon 8150 processor. The founder had earlier disclosed that the company will not be among the early birds to integrate 5G technology on their smartphones.
(source)