During the recently held Samsung Developers Conference (SDC) 2018, Samsung unleashed the flexible Infinity Flex Displayv that will go be used on its first foldable smartphone. Before the Samsung event, China based Royole Technologies unleashed the FlexPai device as the world's first foldable smartphonev. A recent report had revealed that Huawei is gearing up to launch a 5G foldable phone in the coming year. Many smartphones manufacturers are expected to release foldable phones in the coming years. OPPO has patented a new foldable smartphone design with SIPO patent office in China. The design was submitted in September and it was approved and published by the Chinese authority on Nov. 13.
The patent images reveal that OPPO had submitted multiple foldable phone designs. When it comes folding and unfolding, all the designs are same. However, these designs have different positionings for the camera. One design has two cameras placed on the sides where display is not present and in the other design, the two cameras can be seen positioned above the display. The volume buttons are available on the side of the device. The power key is placed on the top. The bottom side of the device includes a speaker, a 3.5mm audio jack and a port for charging.
After unfolding, the device will offer a tablet-like screen area. The exact size of the display is not known yet. When folded, one half of the display which will be usable will remain on the front whereas the other half will move towards the backside of the phone. It does not feature an outer display like the Samsung's upcoming foldable phone.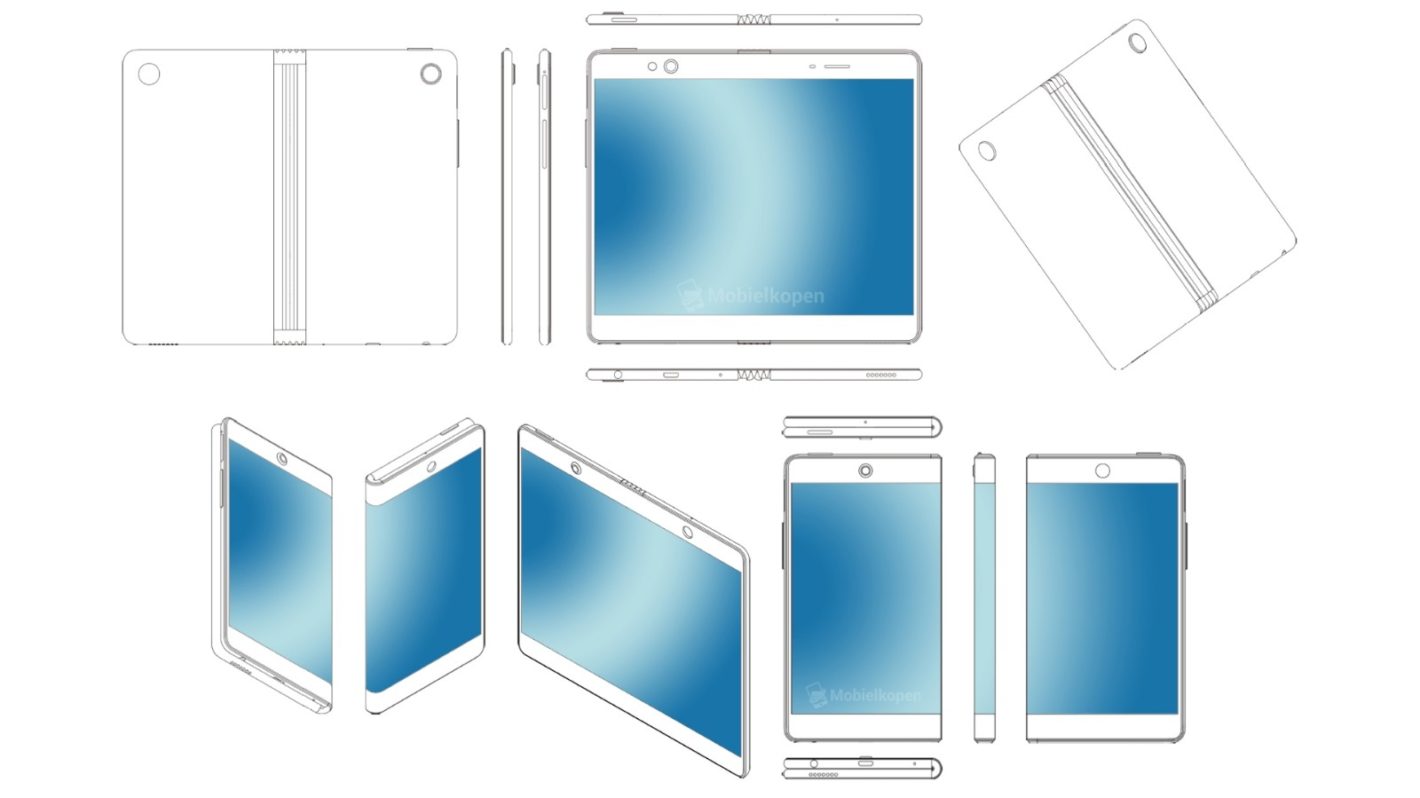 Smartphone companies are known for patenting different designs for their future phones. However, not all the patents end up as final product. In the past months, OPPO has also filed patents for multiple foldable phone design. OnePlus, OPPO and Vivo are all smartphone brands that belong to China's BBK Electronics. OnePlus is known for borrowing smartphone designs from OPPO. If OPPO releases a foldable phone, there is a possibility that OnePlus may also soon launch its model.
What's your opinion on the above foldable phone design by OPPO? Share us your views by posting your comments below.