Huawei has been actively working on a foldable phone that will also carry support for 5G connectivity. Around two months ago, the Chinese manufacturer had confirmed that it will be launching its a foldable phone within a year. Fresh information revealed by ET News publication claims that the Chinese manufacturer has already showcased the final product instead of a prototype to the carriers in South Korea.
An industry insider has claimed that Huawei had indeed shown a completed foldable phone. However, he refrained from revealing the specifications and usage patterns of the smartphone.
It appears that South Korea could be one of the first markets to receive Huawei's first 5G foldable phone since it is the only country along with the U.S. where commercialization of 5G networks are expected to happen by the first half of 2019. In the second half of 2019, the 5G networks may get commercialized in Japan, China and Europe. Probably, the phone may release in the second or third quarter of the coming year.
The report further reveals that the Chinese manufacturer may showcase its foldable phone at the Mobile World Congress (MWC) 2019 in February next year. The handset will be reportedly featuring flexible OLED panels supplied by China's BOE display maker.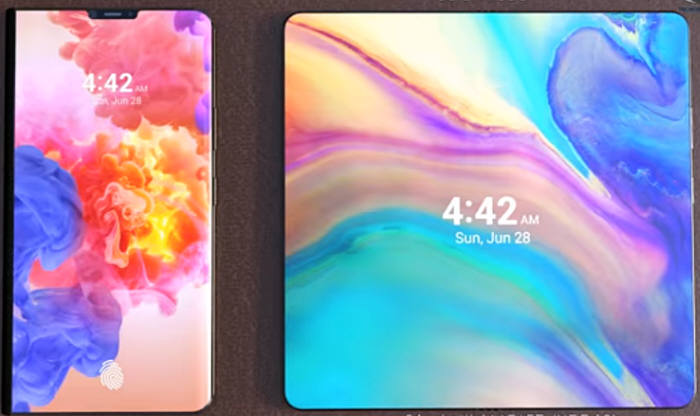 When folded, Huawei's foldable phone will offer a screen space of 5 inches and when unfolded, it will provide a screen area of 8 inches. In comparison, the outer display of the Samsung's foldable phone will be of 4.6 inches and the inner screen will be of 7.3 inches.
Previous reports have revealed that for 5G connectivity, the company is expected to use Balong 5000 5G modem on its foldable phone. It may also come equipped with an under-display fingerprint scanner.
Samsung had recently showcased its foldable phone at the Samsung Developer Conference (SDC) 2018. At the event, it only revealed the folding mechanism of the flexible display along with screen specifications. The smartphone is speculated to get announced in March. There is a possibility that Huawei end up launching the foldable phone before Samsung.