At the Samsung Developers Conference (SDC) that was held in the previous week in San Francisco, Samsung showcased the Infinity Flex Display for its upcoming foldable smartphone. The company also released key information on the outer and inner displays of the smartphone. Lets Go Digital has shared 3D renders of the alleged Galaxy F foldable phone to reveal what the device may look like in reality.
Samsung has revealed that its upcoming foldable phone will be equipped with two screens that were namely referred to as Cover Display and Main Display. The frontside of the phone will feature 4.6-inch Cover Display that will carry support for 840 x 1960 pixels. When the device is opened, it offers a tablet-like experience through its massive 7.3-inch Main Display. The flexible OLED screen offers 1536 x 2152 pixels.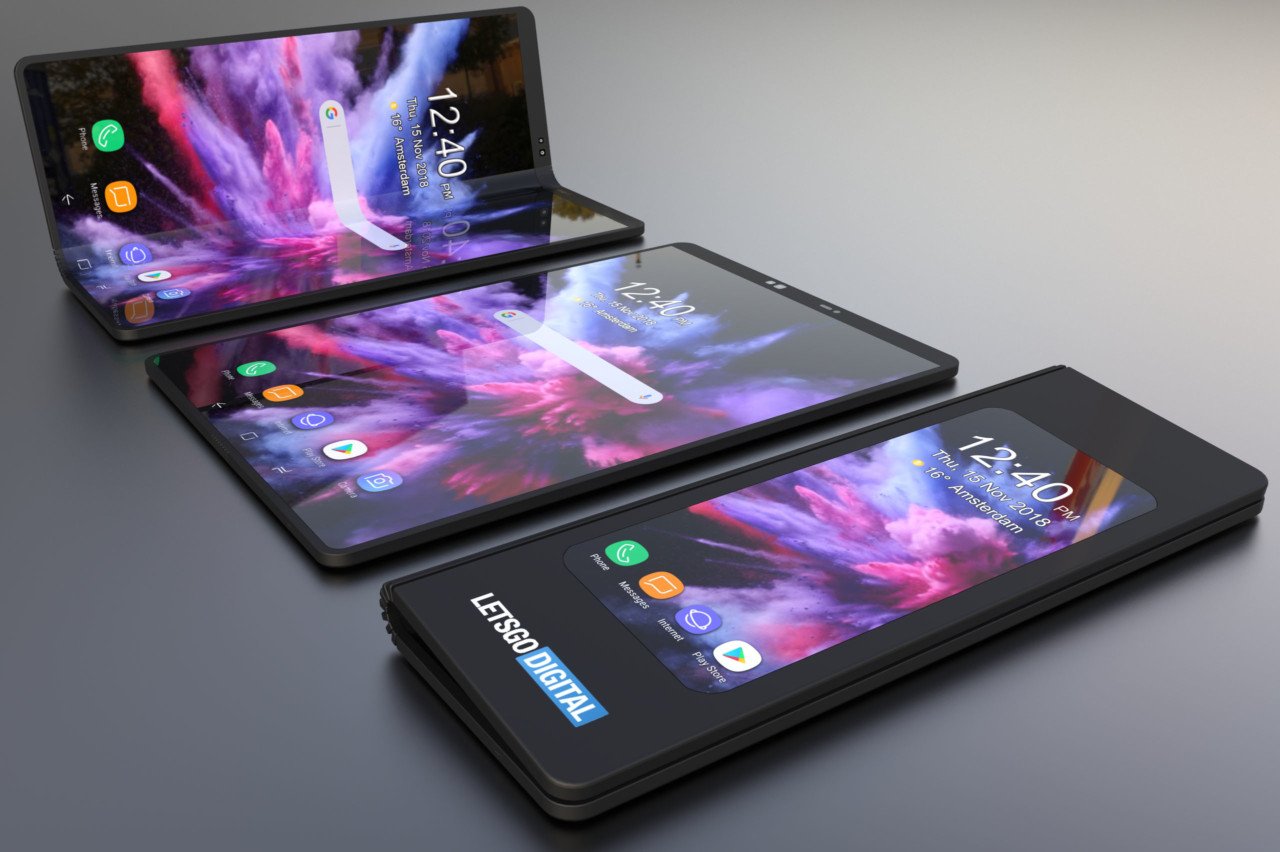 The prototype device with flexible screen that was displayed at SDC 2018 appeared quite thick. However, the actual device will appear quite thin as the current non-foldable phones. Like the recent Samsung phones, its upcoming foldable phone may sport rounded corners. The 3D renders shown shows how the foldable phone may appear in the tablet mode when the device is opened. When folded, the two screens do not touch each other and a small gap is created between them.
Samsung has been working on its foldable phone since several years. It has reportedly placed touch transparent polymide layer on the flexible OLED panel by using Optical Transparent Adhesive that can stretch when the device is folded or unfolded. It is equipped with 45 percent thinner polarizer.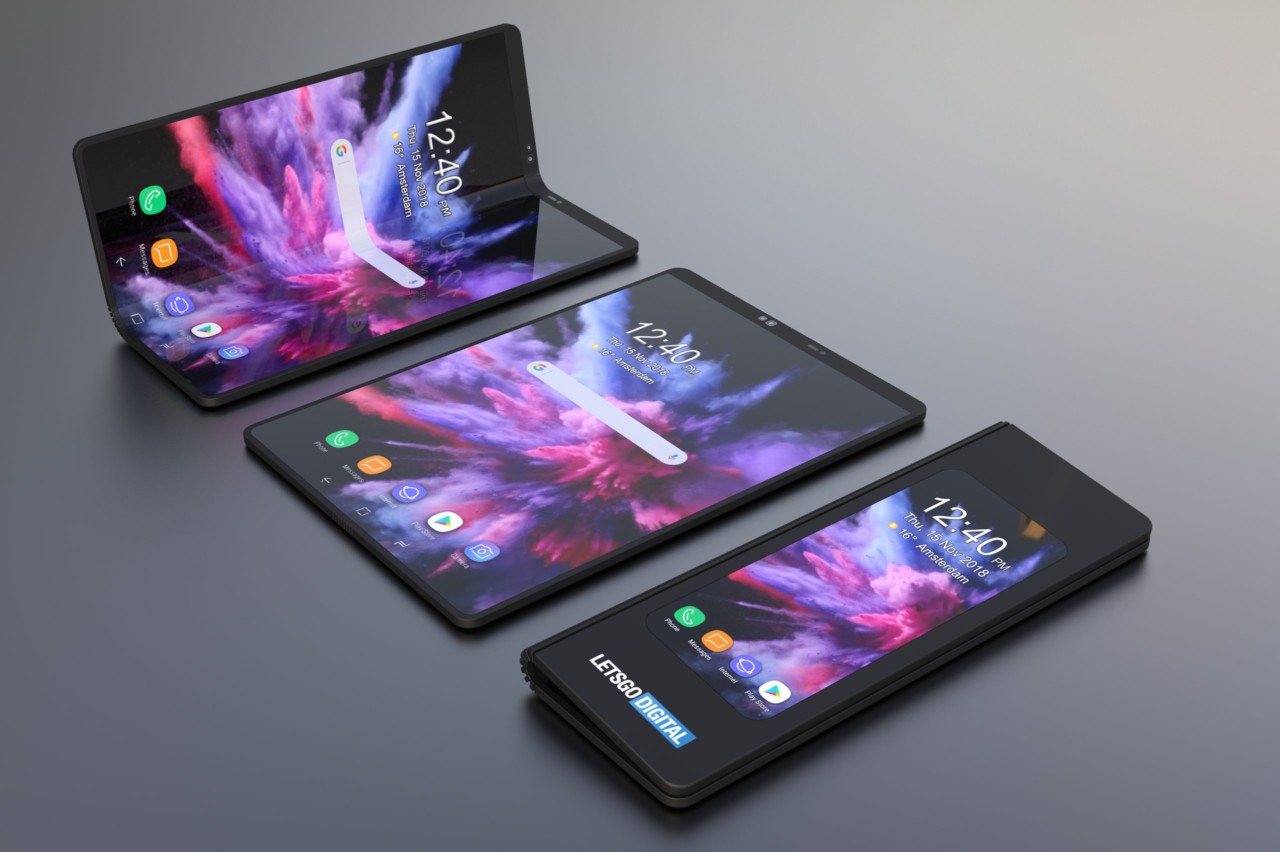 Samsung has reportedly started the mass production of the Infinity Flex Display. Since it will be a limited-edition phone, the South Korean company will reportedly develop one million units initially. Since the company is expected to announce the Galaxy S10 series at the Mobile World Congress (MWC) 2019 tech expo in February. It is speculated that a 5G version of Galaxy S10 and Galaxy F foldable phone may debut in March. The latter could be priced around $1,800.
(source)