Samsung Galaxy S10 to have three variants; components sourced from Chinese suppliers
Samsung is currently preparing to launch its next-generation Galaxy S-series smartphone early next year. As per the reports, the company will be launching three variants in the new Galaxy S10 lineup instead of the usual two.
Moreover, the latest report indicates that the South Korean company is also shifting its supplier framework. Samsung is reportedly increasing its dependence on Chinese manufacturers its upcoming smartphones. While the reason behind such move is not yet known, it could be the declining smartphone profits and increased technical capabilities of Chinese manufacturers.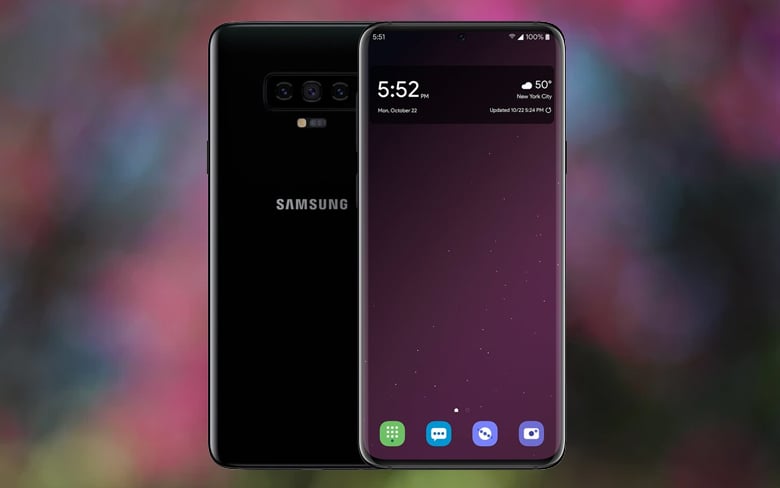 As per the report, Samsung will source the Galaxy S10 lineup's antennas from China. Samsung's flagship smartphones use integrated antennas which combine Near Field Communication (NFC), Magnetic Secure Transmission (MST) and Wireless Power Consortium (WPC) antennas.
Samsung's Galaxy S-series devices usually feature antennas manufactured primarily by Samsung's subsidiaries and by Korean manufacturers, especially Samsung Electro-Mechanics and Amotek. Currently, there are six Chinese companies supplying antenna to Samsung.
For the 5G variant of the Galaxy S10, the latest report indicates that Samsung won't be using Qualcomm-branded chips. The company is reportedly in the process of developing its own 5G-compatible  communication processor. The device is likely to come with Samsung's newly-announced Exynos 9820 chipset and the Exynos 5100 modem.
The company will reportedly launch three variants of the Galaxy S10 early next year, probably in February during Mobile World Congress — SM-G970F, SM-G973F & SM-G975F. Two of them will feature a 5.8-inch display while the third one will be the successor of the Galaxy S9 Plus.
The Galaxy S10 and S10 Plus will come with a triple-camera setup on the back, similar to what we've seen on Galaxy A7 2018. The Galaxy S10 Lite, on the other hand, is expected to come with flat display and side-mounted fingerprint sensor.
Read More: Supply chain analysis reveals how Samsung managed to make a smartphone with a foldable display
Recent reports suggest that the Galaxy S10 could sport 'Infinity-O display' as well as an ultrasonic in-display fingerprint scanner. The base model could pack 4GB of RAM and the top-end model may include 6GB of RAM. As for the software, we are expected Android Pie-based Samsung One UI, which was recently unveiled by Samsung.