Grab Big Discounts On Wearables, E-Bikes And Other High-End Items On Banggood [18% Off Coupon Inside]
by Vinay Patel ago0
Staying true to its reputation for offering the best bang for your buck, Banggood is doling out big discounts on high-end wearables and a wide selection of other items.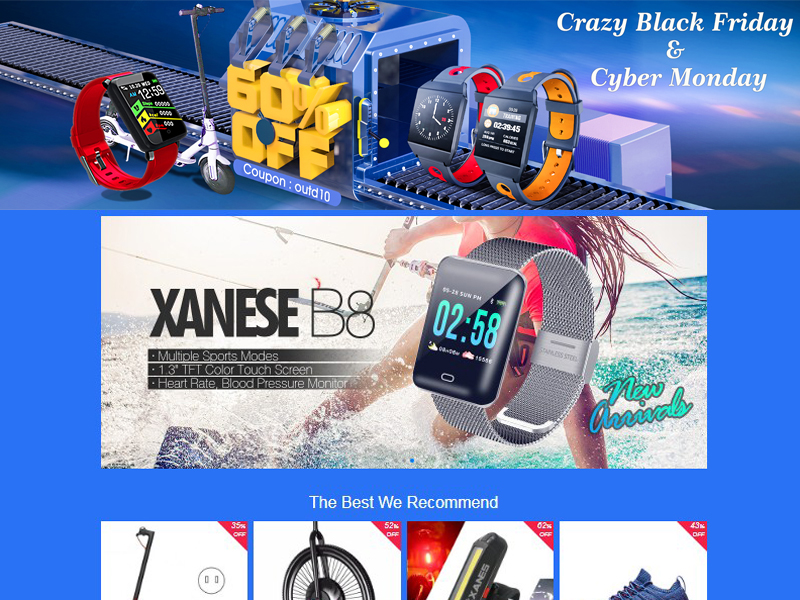 In addition to offering the noteworthy discounts, Banggood is giving cost-conscious buyers an opportunity to avail an extra 60% off on select items that have been split into multiple categories.
We'll take a gander at some of these categories and show how you can save a considerable amount of extra money during the checkout process. So without further ado, let's delve straight into the details.
Dubbed as 'Crazy Black Friday & Cyber Monday,' the promotion features the XANES F1, M11 and B8 smart wearables. More importantly, you can buy the aforesaid smartwatches at unbeatable prices on Banggood.
For instance, the XANES F15 that normally sells for $29.99 is now up for pre-order bearing a dropped price tag of $10.99. You can apply coupon code outd10 before proceeding to checkout and avail an extra 60% off.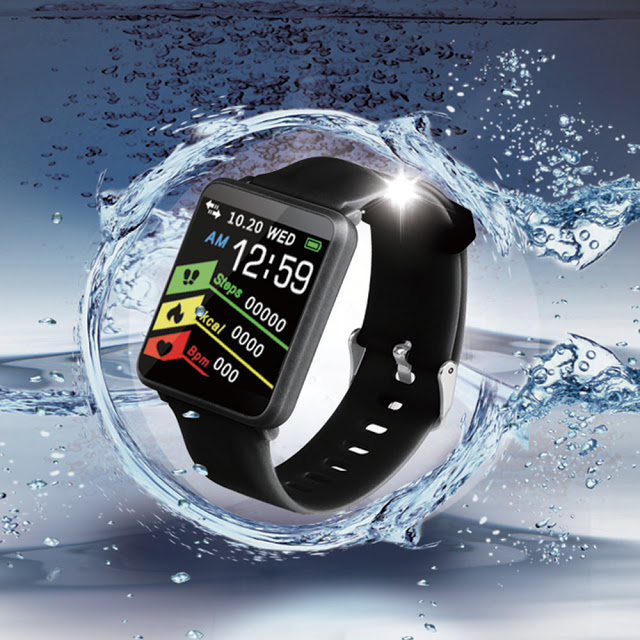 The Best We Recommend category features various items like the Xiaomi M365 e-bike, the XANES 2-in-1 500LM bicycle, the original Xiaomi Mini Bluetooth earphone and lots more. Note that all items included in the aforesaid section carry noteworthy discounts.
The 'New Item, New Tendency' category is also brimming with top-end smartwatches from XANES and a slew of other XANES-branded items like the XANES 700LM XPE+COB LED HeadLamp, XANES SFL15 3 in 1 800LM T6 Bike Computer Smart Power Display Bike Light and lots more.
The next category called 'Electric Bike & Electric Scooter' features heavily discounted electric scooter from Xiaomi, CMS and Qualisports along with self-balancing scooters from KOOWHEEL and Xiaomi. Aside from taking advantage of the discounts available on all items included in this category, buyers can apply coupon code ITABFEB and save an extra 10% during the checkout process.
If you're a fitness conscious person who fancies monitoring your health and keeping track of various activities like running, walking, swimming etc. without spending a lot of money, then you can head straight to the next section called 'Smart Fitness Gear.'
You can find a myriad of fitness bands that have gone up for sale bearing considerably reduced price tags. For the sake of an instance, the Xiaomi Codoon S1 would normally set you back $109.99, but you can now buy it for just $49.99 in this section.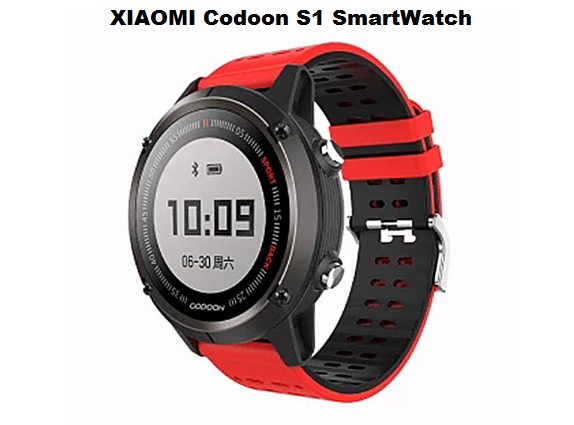 Likewise, you can avail great discounts on smart riding equipment, sports cameras, camcorders, electric scooters, and electric bikes. The 'Sports Camera & Camcorder' category has been assigned coupon code outd10 that can be used to grab an extra 18% on all items added to this section.
You can click here to visit the promotion page and grab the great discounts that will be valid only for a limited period of time.