Gizmochina's Honor Magic 2 Review is now live on YouTube
If you think the first generation Honor Magic was a good smartphone, then the newly released Honor Magic 2 would definitely leave you in awe. The device could be described in no less a term than a premium flagship phone. That is due to the sleek glass back with a gradient finish, slider design, six cameras, Kirin 980 and lots more. The beautiful device has now been reviewed on our YouTube channel by one of Gizmochina's tech editor, Adam.
The review is definitely a complete expository of the entire device as the reviewer takes us through the features you'll find on the device. Some of the innovative features include the screen fingerprint sensor, the triple front and triple rear cameras. Yet another spectacular feature is the slider design which is pretty impressive. The slider design ensures the device comes without a notch on top of the display. The design of the slider is also noticeably different from those of Xiaomi or any other OEM with one of such designs. The slider slides against the rear of the phone which ensures it has some rigidity.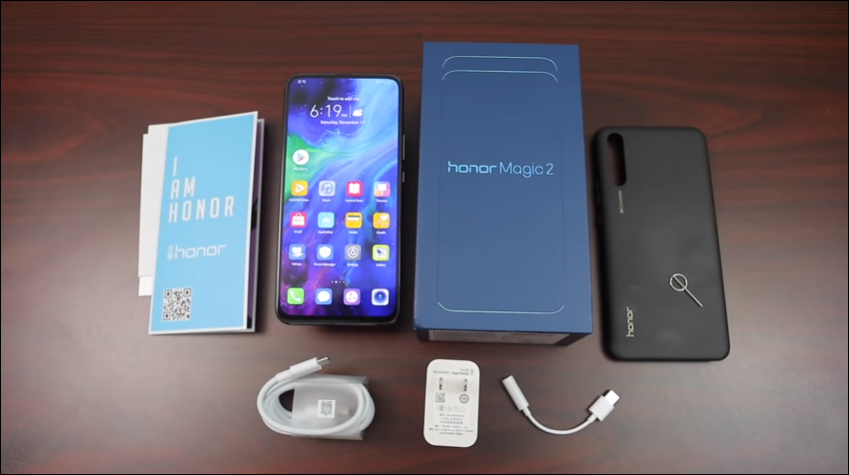 Read Also: The Honor Magic 2 Smartphone Goes Up For Sale Carrying A $649 Price Tag On Giztop
Adam describes the Honor Magic 2 as one fine beast for gaming. That is because it features a powerful Kirin 980 chipset which ensures the phone doesn't stutter or lag even during heavy gaming. The phone also comes with a decent battery which charges very fast as a result of the phone's 40W battery. We'll leave you to judge if the Honor Maic 2 is a hit or miss after watching the video from above. Do remember to subscribe to Gizmochina's YouTube channel.