Xiaomi MIJIA Air Purifier/Ventilator goes on its first sale for 2499 yuan ($363)
Xiaomi first launched the MIJIA Air Purifier/Ventilator last month in China during its Double 11 live broadcast. We had thought the device will go on sale during 11.11 but that didn't happen. Rather the gadget was put on sale for the first time yesterday as part of 12.12 promotion. The device comes with a price tag of 2499 yuan ($343) and was apparently out of stock in no distant time. The device will go on sale again on December 19.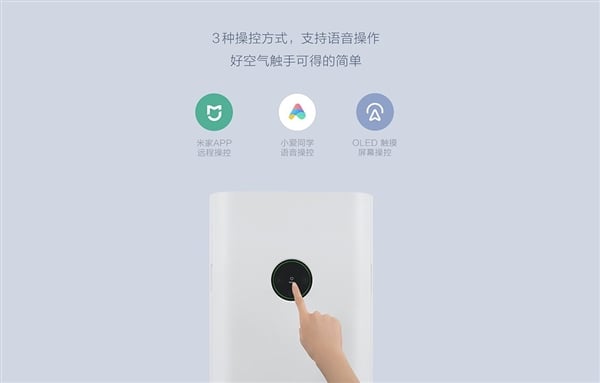 In case you want to know more about the Mijia Air Purifier/Ventilator, here are some details. The gadget looks very much like the Mi Air Purifier Pro, with a physical display at the front. However, an added features than the Mi Air Purifier Pro and that is the ventilator. The device will not only purify the air inside the room but will also ventilate the room. It has an elongated cube shape but isn't designed to stand on its base. Instead, it is mounted on the wall and the wall mount will be carried by Xiaomi's installers with a special equipment that would neatly create an opening on the wall. Apart from the wall bracket that will be used to mount the gadget to the wall, a round hole needs to be drilled at the back where a 16cm diameter pipe will pass outside to convey clean air from outside into the home. This will ensure the room is well ventilated.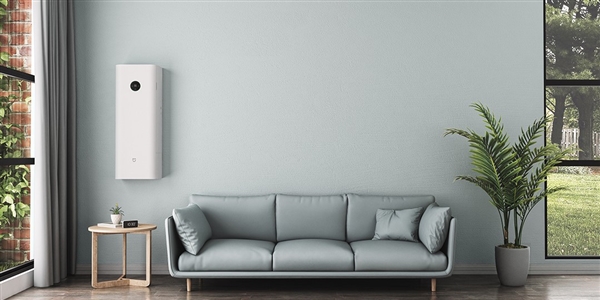 iRead Also: Xiaomi Mi Air Purifier/Ventilator hands on pictures: More than just an air purifier
The smart home gadget is said to also come with three independent filtration layers to remove allergens, PM 2.5 particulate matter, carbon dioxide, formaldehyde, dust and other pollutants in order to keep the air inside the room clean. The air purifier can filter as much as 300 cubic metres of air per hour. It uses electricity but the consumption is so low that you don't have to bother about the electricity bills accumulating. In addition, it features an OLED panel at the front which can be used to control the gadget. Apart from the touchscreen controls, the gadget can also be controlled via the Mi app. In addition, the Mi Air Purifier/Ventilator comes with Xiaomi's Xiao AI voice assistant for voice prompt control. This will obviously be useful for Chinese speakers. Soon, Xiaomi may start integrating Google Voice on its smart home gadgets as it strives to gain ground outside China.
(source)