Xiaomi's new Rice cooker rakes in over 1 million yuan in crowdfunding in just 1 hour 40 minutes!
Xiaomi's MIJIA IH Rice Cooker was the first product the company released under the MIJIA smart home brand back in 2016. Since then, several models in different sizes have been released. The product has become a popular one in China and even Japan. With the popularity of the product on the rise, the company recently launched a cheaper  and compact Mini rice cooker on crowdfunding. The product comes with a crowdfunding price tag of 169 yuan ($24). It is interesting to note that the popularity of the rice cooker was demonstrated as soon as the product launched. Xiaomi says that it took only 1 hour and 40 minutes for the rice cooker's sale to exceed 1 million  yuan.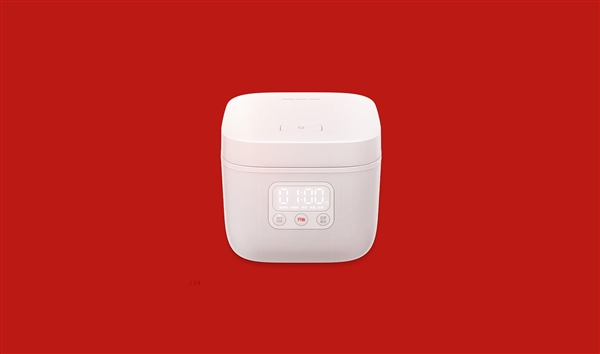 The rice cooker is designed for students, singles, couples, babies and the elderly. It can cook about 6 bowls of rice/porridge at a time. The mini rice cooker is easy to store, flexible and easy to move due to its compact size. It has a powerful output of 400W, provides different cooking modes, dynamically adjusts the power output to provide fast cooking, full cooking, strong cooking, slow simmer depending on whether it is porridge, soup, or other food you are making apart from rice. At the same time, the rice cooker monitors the cooking temperature at all times and automatically adjusts to avoid overflowing. The cooker also comes with all-weather long-term insulation.
Read Also: Xiaomi Reveals It Has Sold Over 1 million Units Of The Mijia Rice Cookers
Further, the MIJIA Smart Mini rice cooker has 5 layers of thick pots with Daikin PFA non-stick powder coating manufactured to the quality standard of rice cookers. The inner tank is evenly heated, the surface is smooth and will not be easy for food to stick, making it easy to clean. In addition, the product is a smart one which can be linked with the MIJIA app and the smartphone will act as a remote control. The app also provide users with a large number of nutritional recipes.
(source)