Samsung could be planning to enter the drone market, patents transformable drone
Samsung, the South Korea-based giant known for making smartphones and other consumer and durable electronics, could be looking to enter the drone market. The company has been active in filing drone patents and a recent drone patent has now been published by the US Patents & Trademark Office.
This makes Samsung the first smartphone manufacturer to seriously consider entering the drone market. Interestingly, the company is not considering making just any drone, the patent reveals that the South Korean-giant is working on a transformable drone — something that no drone-maker has done so far.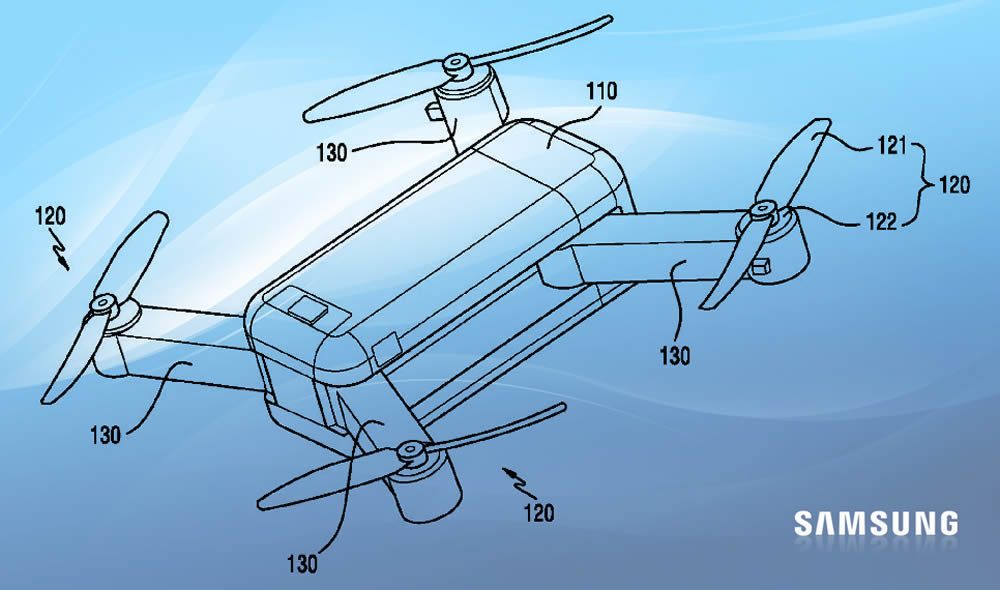 Media reports indicate that the drone will in-effect be the next-generation accessory for the company's Galaxy line-up of smartphones. In the patent, the drone is described with having folding arms, lots of specific sensors. Apart from the camera sensor, it will come with gyros, a barometer, compass, ultrasonic, temperature, light and ultraviolet sensors.
The arms of the drone can be folded within the body. In the patent, Samsung writes:
An aspect of the present disclosure provides a transformable drone in which an arm for fixing a propeller can be folded and unfolded against the main body (or an airframe) which may provide a transformable unmanned aerial vehicle which combines portability and flight performance through a transformable main body (or an airframe).
Other than that, it includes the usual technology such as wireless controls using smartphone, tablet or PC. Samsung says that it can be controlled using any electronic device, including any home appliance such as a washing machine or a refrigerator.
As for the housing structure, the drone is comprised of two compartments that slide together to form a compact, portable unit. Just like other drone apps, the company intends to include joystick-like controls that can be manipulated via the smartphone screen.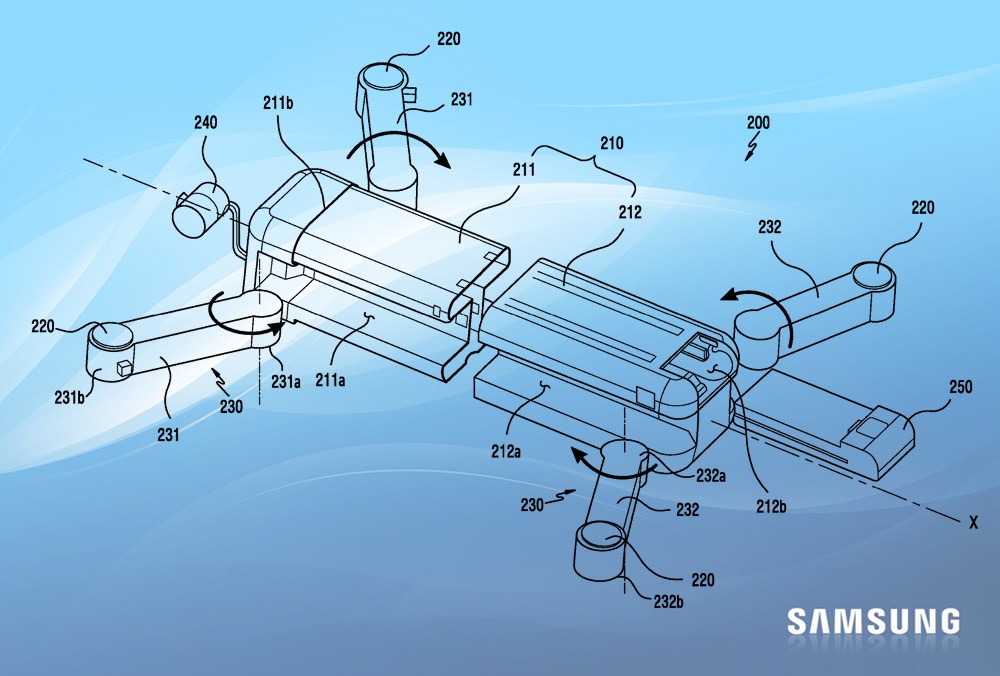 In the patent, the company notes that while unmanned aerial vehicles (UAVs) have historically been developed for military purposes, the addition of a camera sensor to the drones have resulted in its popularity in commercial markets as well.
Industry watchers say Samsung has applied for several design and technology patents related to drone since 2016, aiming to take the lead in the drone technology. This latest patent from Samsung is the company's fifth drone-related patent in this year alone. The South Korean company has also overtaken IBM as the holder of the most patents in the USA.

Read More: Samsung Galaxy A10 tipped to feature an in-display fingerprint scanner and Snapdragon 845 octa-core processor

According to the data from market research firm IDC, the global drone industry has grown at a compound annual growth rate (CAGR) of 30.6 percent and will grow to worth US$29.5 billion by 2022.