Next-generation Xiaomi M12 revealed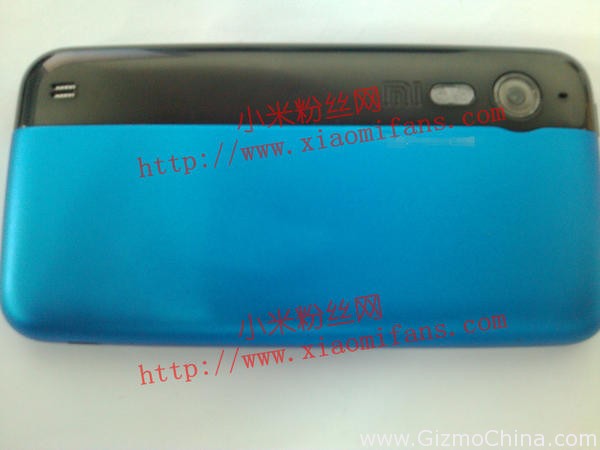 Xiaomi mobile phones are slowly becoming popular, at least in the Chinse market. And the cell phone it got the attention of the public since the fans of this phone is finding a new product called Xiaomi M12 leaked on the net.
Since The Xiaomi phone was launched last year, users are welcome and praise. This year, the first introduction of customized models of different operators. However, the Xiaomi users may be more concerned about is the the second-generation Xiaomi mobile phone.
Earlier news that the second-generation Xiaomi phones will be equipped with Windows Phone 8 operating system. Recently, there have been internal sources claimed that it will show up in the next month.
Through the http://www.xiaomifans.com website we found leaked photo of the alleged Xiaomi M12 device. And some references from the mobile phone has been revealed with the following characteristics:
Continuation of the generation volume keys and the m key layout
Dual flash
Ml Logo horizontal design
HDMI port on the side and we have to open the back cover
According to informed sources, the second generation of the Xiaomi phone will be equipped with 720p touch screen display, powered by Qualcomm APQ8064 quad-core processors, and other configurations were not disclosed. But the surprise is that its price will remain at 1999 yuan. I believe this price again caused a stir. Previously, Lei Jun has publicly said that the Xiaomi mobile phone will be compatible with Android and WP system, and also with him to discuss matters related to production Windows Phone mobile phone with Microsoft. As a result, more can be confident that the Xiaomi phone will be equipped with WP8 system.
It is worth mentioning that the Android version of the 2nd generation Xiaomi phone or will be unveiled on August 16 this year because this day is just MIUI ROM anniversary of Xiaomi phone. you can see on the leaked picture after the jump.