RakuRaku, Android smartphone for grandparents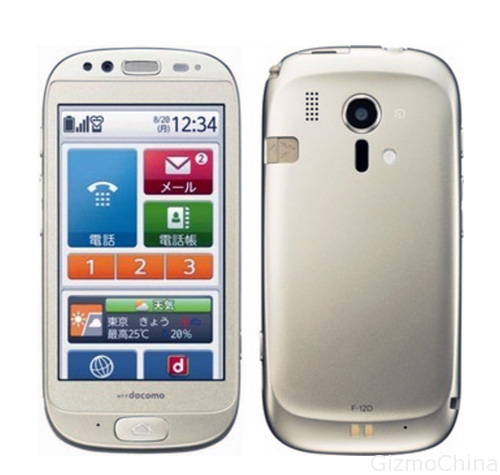 Despite on her/his age, does not mean that the elderly are not allowed in style with a smartphone. Moreover, there are smart phones designed specifically for grandparents.
RakuRaku – thus the name of the phone is made by Fujitsu. Because of tailor-made for the parents, of RakuRaku have a special design in general rather than a smartphone on the market.

This device brings a touch screen has been prepared in which a variety of virtual and physical buttons with extra large sizes. Of course this is to make it easier for old people when using it, whether it is to press a button or read about what appears on screen.
The display or user interface in RakuRaku also been customized to accommodate users who are not that young anymore. If you see a glimpse of its user interface is similar with Metro style in Windows Phone 8 with a virtual button boxes. RakuRaku powered by Android OS.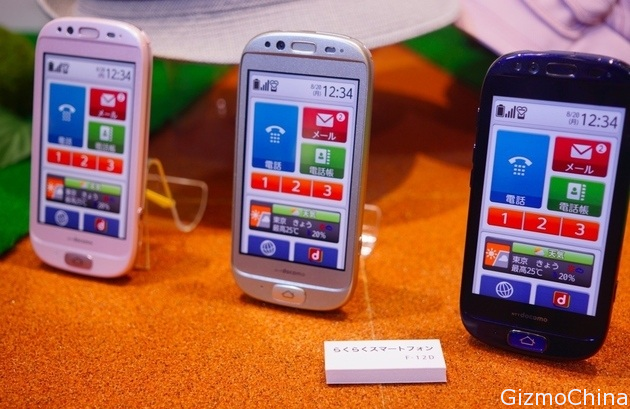 The device is scheduled to be released in August in Japan. Then continues to spread to other countries in an undetermined time.
Another capability of this device is water resistant. In the demo video looks RakuRaku can still light up while running the mobile TV application when immersed in a water box.
This is not to be something new in the world of mobile phones for elder age. Already there are several vendors to release a phone like this. Only, most of the released cell phones is still limited to the lower classes with the old school design, instead of entering the smartphone category.
As an example Just5. There was no advanced features and applications on this device. Because the function is returned to the basic finction a mobile phone, thats means only used to make and receive call.
Despite carrying a simple cell phone, Just5 has a special ability that no other phone has advanced. One of them is able to make a sound greater than the average of the other phones.
Just5 is intended for seniors who generally have a hearing problem. So naturally it takes an extra vote if you want to communicate with them. In addition there is an emergency button that can be arranged to be connected with doctors, relatives, or other important contacts.
Here is the video demo of RakuRaku phones: