Specs of Xiaomi MI2 has been revealed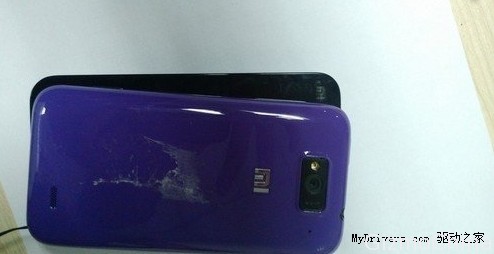 Previously we've released the news about rumors of the existence of Xiaomi Phone MI2, in that article we see a Xiaomi form factor similar to the Meizu MX, but this time we get a more detailed picture and specs of the Xiaomi MIX2 smartphone.

From the photo we had just received, it appears that Xiaomi MI2 has a shape that remains consistent, but its size is longer than Xiaomi M1. Features that will be pinned on Xiaomi MI2 is 4.3 inch touch screen display with the ability to play 720p HD video, powered by Qualcomm quad-core APQ8064 processor (A15 architecture, 28-nanometer, the highest frequency 2.5GHz) and 8 megapixel camera on the back. The phone also runs a custom Android 4.1 OS MIUI V4.
In addition, the battery capacity will also be enhanced to 2150 mAh, this is almost the same as what is owned by Samsung Galaxy S III, with this high specification it seems the selling price will reach 2499 yuan.