iPhone 5 pics leaked with internal component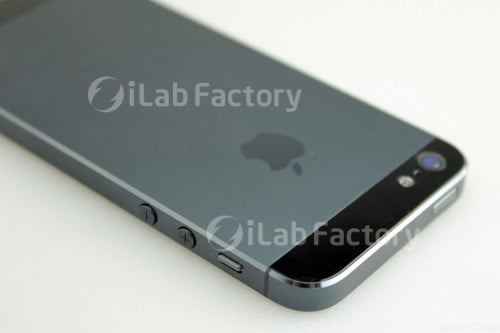 After we covered about iPhone 5 leather softcase, an now we got some picture from iLab Factory, revealed the next generation iPhone with internal components.

Is reportedly close to launch of iPhone 5 maybe in September or October 2012, the appearance of the iPhone 5 is currently waiting for Apple lovers. And this is one form of fiction that was launched by iLab Factory.
A picture taken from the site iLab Factory Asia does have some similarities with previous devices, the iPhone 4S. iLab was sure that the photograph is to be received by Apple consumers.
Based on photographs and video that have been leaked by iLab, it appears that the iPhone 5 carries a larger screen and with a different casing color. Possible iPhone 5 casing is made from metal.
The results of this iLab photo also shows a smaller dock connector, the 19 pin connector. While the previous generation using a 30 pin connector. In the leaked image of iLab seen that the iPhone's dock connector is smaller than the previous generation.
iPhone 5 is expected to be equipped with a bigger screen size and larger resolution and powered by A6 quad-core processor, it's seems using Apple's latest operating system iOS 6.
But as usual, the leak is certainly not obvious until Apple officially released iPhone 5. Especially after the Tim Cook tried to dampen the rumors, it might be no more similar rumors.