Court trial begins for Chinese boy who sold kidney for Apple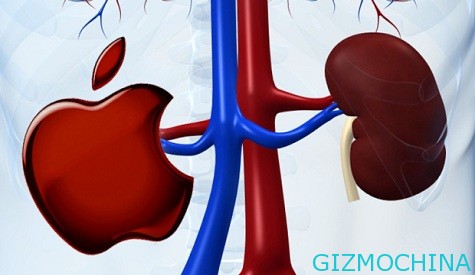 A surgeon and four others were tried for involvement in a Chinese court of the sale of kidneys by a teenager to buy the iPhone and the iPad 2.
Local media reported China Daily, Wang Shangkun, 18 years old, is currently experiencing a serious medical condition after performing an illegal kidney harvesting operations last year.

"Five people are on trial, charged with intentionally do the illegal organ trade and threatened imprisoned from three to 10 years if found guilty," the newspaper reported.
In documents filed with the court, explained that Wang agreed to sell his kidney after an agent contacted the illegal trade in human organs on the internet. Mrs. Wang, Ou Linchun, the judge told the court her son to sell a kidney to buy Apple gadget.
"My son was tempted by the lure of illegal organ traders and perhaps fear of being caught with large amounts of money in his hand. So he bought cell phones and tablet PCs," said Linchun.
Wang sold kidneys for 150 thousand yuan. However, Wang received only 22 thousand yuan. Another report quoted by the Changsha Evening News reported, the lawyer representing Wang's family attempted to secure the compensation of 2.77 million yuan from the defendants and the individual medical staff involved in the illegal transplant operation.
China police report, earlier this month it arrested 137 people involved in illegal transplants. Among the defendants there are unscrupulous doctors who are suspected of buying and selling of human organs and make profits from the large demand for transplants in the country.