Owen ONN V8, yet another phone-tablet on the market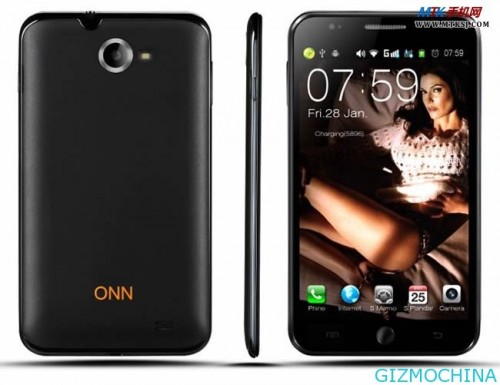 The large-screen smart phones are now increasingly popular, big screen is now the major trend for smartphone on the market today, the phone screen trentd increasingly bigger and bigger, so now a lot of smartphone using more than five inches, thats called tablet phone.

Since MediaTek 3G chip was introduced, many manufacturers have introduced a large-screen flat-panel smartphone on their product. However, a variety of styles of flat compared to the single-core, dual core tablet phone is very small. Today we take a referral beginning of a flat panel mobile phone from Shenzhen manufacturer Owen: Owen ONN V8 Bullet Android smartpahone.
The Owen ONN V8 Bullet Android smartphone is equipped with MediaTek's latest dual-core MTK MT6577 chipset, using the A9 architecture and 40nm processor, the default frequency is 1GHz, Owen ONN V8 is also equipped with the a 5.0-inch screen display, wich more comfortable for user to watch movie, browse the music and playing game.
Meanwhile, Owen ONN V8 has also 8 megapixel high-definition camera with flash, while the body thickness is only 9.5 mm, more slim and more style, with color of the body is black, white, green and red colors available for select. The ONN Owen V8 Bullet is running Android 4.0 Ice Cream Sandwich operating system.
As we write this news, the proce and availability is not official announce yet.