Deeq A156, notebook with 15,6-inch screen size from Senzhen manufacturer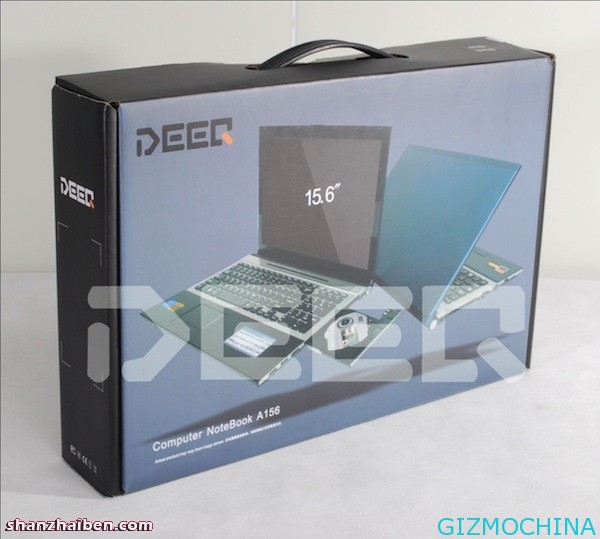 Notebook product seems not has many fans now, since smartphone and tablet device more popular, but Deeq is a one of electronic manufacturer from Senzhen has unveiled Deeq A156 notebook.

From the name, Deeq A156 pack with 15,6-inch screen size, thera are two kind of laptop configuration powered by Intel and AMD processor. The Deeq A156 Business model powered by Intel D2700 while the other one is Game Model packs using AMD E450 chipset.
The Deeq A156 comes with 4G memory, SATA 2.5-inch hard disk, 15.6-inch LED screen with 1366 x 768 resolution, built-in DVD drive, Camera, keyboard with full function, Bluetooth, WIFI, HDMI, VGA, 4500mAh battery, black and ice blue. The interesting point is the keyboard has different language such as Russian and French.
Laptop A156(Game Model)
* AMD APU E450 2 DUO 1.65GHz,4 Channel.
* 15.6″ inch LED Screen , 16:9 HD ,1366*768.
* ATI Radeon HD 6320 VGA, 512MB RAM,Up to 2GB.
* 3500MAh *11.1V
* DVD-RW.
Laptop A156 (Business Model)
* Intel D2800 CPU, Dual-core 4 Channel, 1.86GHz.
* Intel GMA 3600 VGA,640MHz.
* 15.6″ inch LED 16:9 HD Screen,1366*768.
* 3200mAH* 7.4V.
* DVD-RW..
Here is the picture of Deeq A156 notebook: